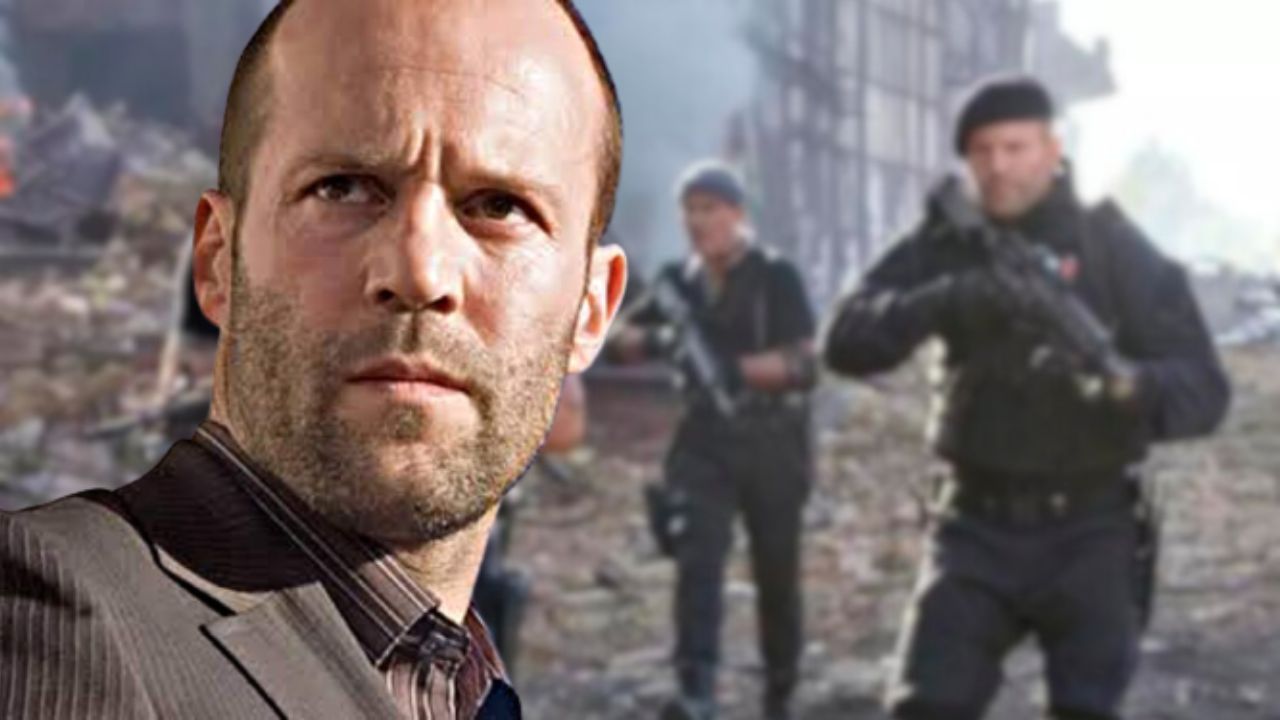 Jason Statham, the iconic action star known for his captivating roles in the Transporter franchise, revealed the reasoning behind his departure from the series after the third installment.
A significant part of the action genre's popularity, the Transporter movies are widely acclaimed for their thrilling sequences and the unforgettable character of Frank Martin, portrayed by Statham.
Statham's journey to becoming an action hero was unconventional. Starting his acting career with Guy Ritchie's Lock, Stock, and Two Smoking Barrels in 1998, it wasn't until he starred in The Transporter that he solidified his reputation as an action hero. The British actor's muscles and daring stunts gave a fresh vitality to the genre.
However, despite the success of Transporter 2 (2005) and Transporter 3 (2008), and both the star and the studio wanting to further develop these stories, the relationship came to an end. The cause of the split was a substandard offer that was less than satisfying for Statham.
In an interview with Vulture in 2015, Statham opened up about the offer, saying, "… they wanted me to sign on and do three more films without even seeing a script, and they offered me less money to do three than I'd get paid for one!"
Adding his thoughts on the business decision, he explained, "So it was a business decision. I would have loved to have done it, but you can't really sign on without doing a script, and to sign on for three of them? And to get paid a pittance? I just couldn't see the value in that."
Instead of continuing with the Transporter series, Statham chose to participate in other successful films like Furious 7 and Spy.
Statham's role as Frank Martin in The Transporter series is not only a testament to his skill and charisma but also a milestone in his career.
His rugged looks, inherent charm, and willingness to perform challenging stunts added an extraordinary touch to the franchise, making Frank Martin an attainable and unforgettable action hero.
The Transporter franchise, owing much of its success to Statham's exceptional talents, brought a new standard to action movies.
With quick wit, a confident attitude, and a likable nature, Statham's portrayal of the veteran driver has significantly contributed to the legacy of the series.
Statham will star in Expend4bles
Jason Statham is set to star in "Expend4bles," also known as "The Expendables 4," a forthcoming American action flick directed by Scott Waugh.
The screenplay, penned by Kurt Wimmer, Tad Daggerhart, and Max Adams, is based on a story crafted by Spenser Cohen, Wimmer, and Daggerhart.
The movie, which is a sequel to "The Expendables 3" (2014), marks the fourth entry in the Expendables series.
An ensemble cast features familiar faces such as Sylvester Stallone, Dolph Lundgren, and Randy Couture, with Statham reprising their roles, while new additions to the cast include Curtis "50 Cent" Jackson, Megan Fox, Tony Jaa, Iko Uwais, Jacob Scipio, Levy Tran, and Andy García.
Scheduled to hit theaters in the United States on September 22, 2023, "Expend4bles" will be distributed by Lionsgate. The film has reclaimed its R rating, in line with the first two installments, after fans responded negatively to the third film's PG-13 rating.
Sylvester Stallone returns as Barney Ross, the seemingly invincible leader of The Expendables, who accepts high-risk assignments from government entities.
Despite projecting an air of invincibility, Barney often reflects on past decisions with regret, harbors concerns for his team's safety, and has become known for his expert piloting and trademark revolver. "Expend4bles" will mark the final appearance of Barney Ross in the series, with any subsequent narratives likely centering around his close friend and teammate, Lee Christmas.
In his role as Lee Christmas, Statham brings to life a former SAS soldier who is Barney's closest confidante. Trusted with the most perilous missions, Lee remains steadfastly loyal to his friend, even as he sometimes questions his decisions.
As the team's knife specialist, Lee's incredible prowess with blades serves as a deadly asset. His confidence and appearance are also frequent subjects of ribbing by his teammates.
More: Jason Statham Shuns Marvel Cinematic Universe, Prefers Authentic Action over CGI Spectacle