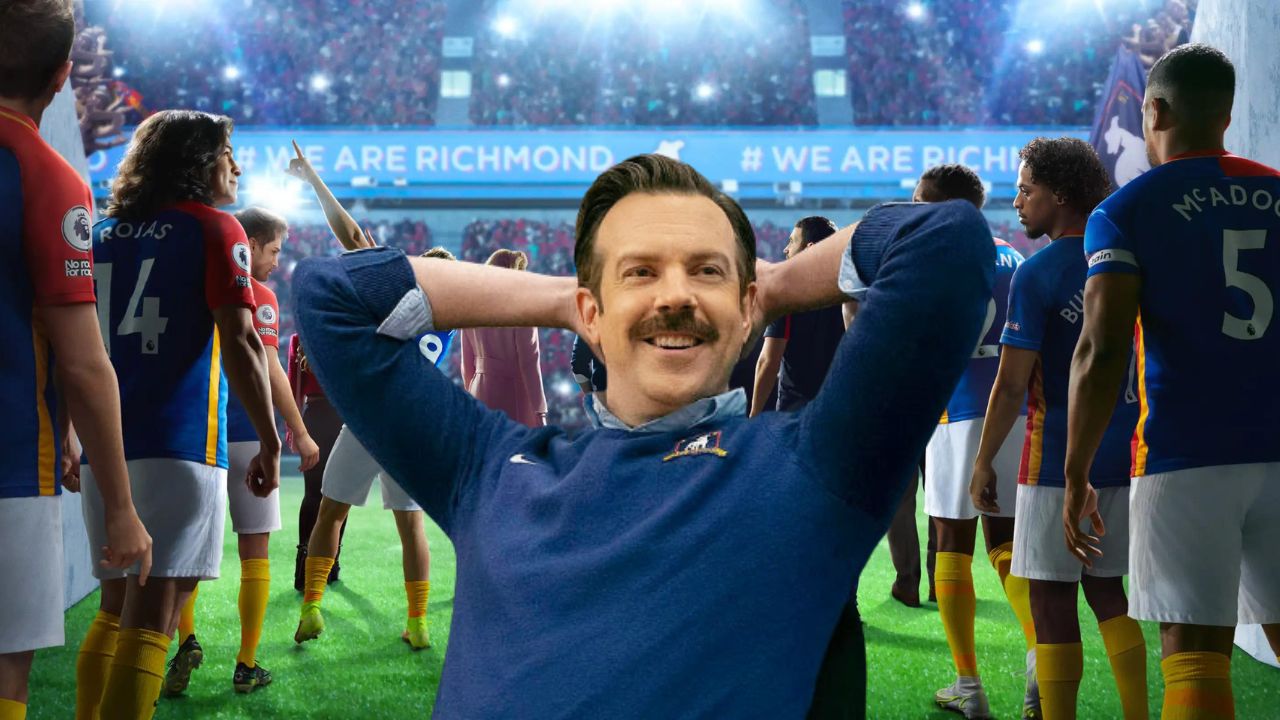 The popular Apple TV+ series "Ted Lasso" may not have reached the final whistle just yet. While Season 3 is currently set as the final installment, there is now hope for a fourth season thanks to new quotes from one of the show's producers.
Ted Lasso's incredible success has culminated in 21 Emmy award nominations for its third season, breaking new streaming records for Apple with over a billion minutes of viewing time the week the finale episode aired.
Fans and critics alike are left to ponder whether this truly marks the end for Jason Sudeikis's charismatic football coach character.
Jason Sudeikis himself indicated that the "idea was to do three years" for "Ted Lasso" from the beginning, with the writing team entering Season 3 aiming "to close up this chapter" of Ted's life. Yet, the nagging question of "what if?" persists.
Read also: 'Ted Lasso's Brendan Hunt Reveals Hilarious Deleted Scene from Season 1
The most exciting clue regarding the potential continuation comes from Ted Lasso director/producer Declan Lowney, who tantalizingly hinted at the possibility of a Season 4. In a conversation with The Hollywood Reporter, he said:
"Everybody knew it was the end, but it's also the end for now. (Laughs.) It's going to be two or three years before anything happens — if anything happens — so let's try and tie up all these stories properly. I'm trying to remember how the script was delivered, because I've a feeling I might have gotten a big chunk of it, and then there'd be more coming — but I didn't know how much more yet."
Lowney's reflection on the complexity of filming the end of the series was also insightful, as he acknowledged the challenges but also praised Jason Sudeikis's leadership in the final episodes:
"I was like, 'There's a lot of tying up to do!' And then Jason gave me the remaining pages and it was like, 'Ah! That's what he's doing here.' But it is very hard to stand back and say, 'Shit, guys … there's 80 pages here.' We shot it as we went along, and it's very hard to gauge these things until you put it all together. Six weeks later, something else appears at the other end [in the edit], but it's also about 10 minutes shorter than it was."
Beyond Lowney's remarks, Sudeikis himself addressed the idea of Season 4 in a more ambiguous way, emphasizing the collective decision-making process and highlighting the unity among the team:
"I don't know, it's up to more factors than myself. The response has been overwhelming. We have a tremendous group of writers, actors, people in production and post-production, all of those thrown in the jambalaya of possibility. I couldn't say yes or no. I know this part of the show is what it's supposed to be. I apologize for not giving you a direct answer because that's more helpful for headlines. If I knew, I wouldn't tell you." But even with that non-answer, Sudeikis made it clear how much he and his team "[get] along with each other…as artists and human beings," quantifying that as the perfect reason to potentially move into Season 4: "Every single person up here gets along with each other, they support each other, both as artists and human beings. Every single day we show up, it's just fun. People care about each other. They want to see the best for each other. What a terrific reason to do a Season 4, right?"
As fans wait with bated breath, one thing is certain: the love and camaraderie behind "Ted Lasso" are real, both on-screen and off.
Whether that will translate into a fourth season remains to be seen, but the hope is certainly alive and well.
More: A Fan's Wish List for a Potential 'Ted Lasso' Season 4