What Could Happen in 'Ted Lasso' Season 4, According to Fans?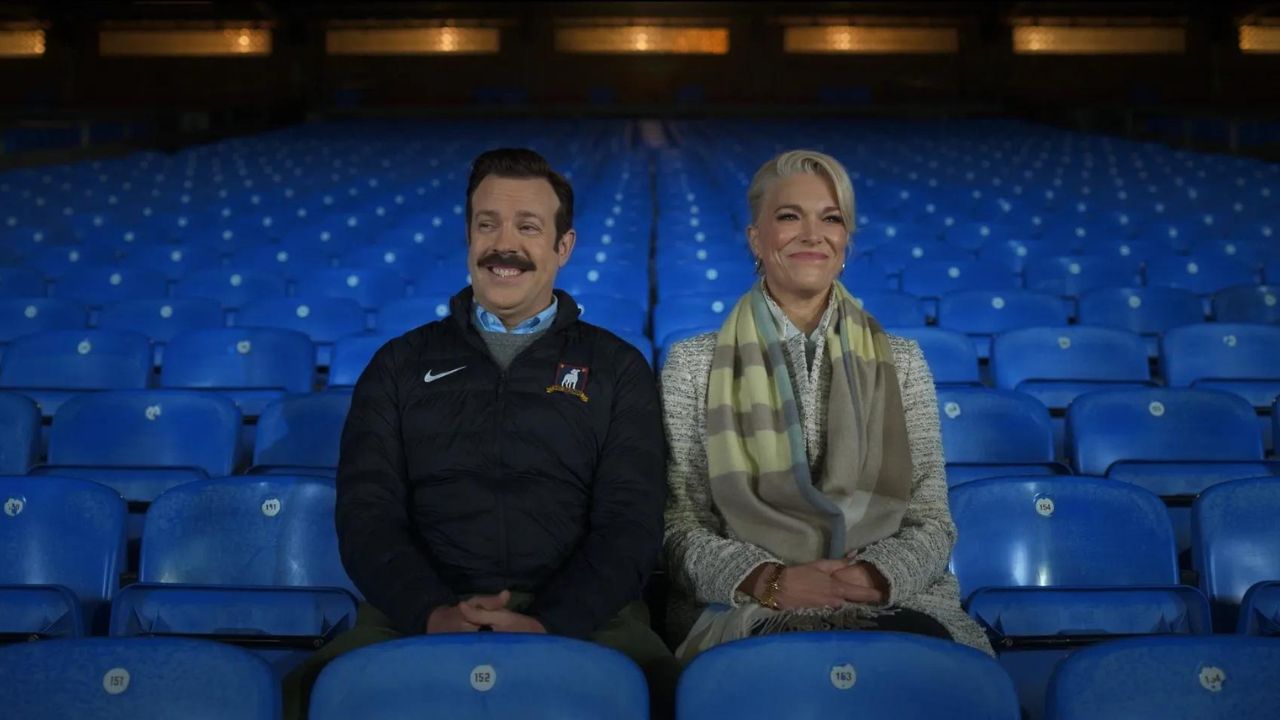 The popular TV show, 'Ted Lasso,' has given us three great seasons of laughs and heartfelt moments. The show is all about an American football coach named Ted Lasso, who moves to England to coach a soccer team. The story is both fun and touching, and fans around the world have fallen in love with it.
Recently, we finished watching Season 3, which seemed to wrap up the story of Ted and his team very nicely. Even the star of the show, Jason Sudeikis, has said that the show is finished. But then something interesting happened – Apple TV+ (the company that makes the show) sent out a tweet. The tweet showed an image from the end of Season 3 that suggested the story might not be over.
Does this mean we might get a Season 4 of 'Ted Lasso'? Or maybe a new show based on the same characters? We don't know yet, but fans are excited about the possibility.
So, what could a new season or show look like? What do fans want to see?
Imagining the Exciting Possibilities of 'Ted Lasso' Season 4
Ted, our beloved coach, is now back on home soil, teaching the beautiful game of soccer to Henry and his friends. He's finding happiness in this simpler life, sharing life's important lessons with these kids. But deep down, a piece of his heart is still in AFC Richmond.
Across the pond, Richmond's own Roy Kent is trying to fill Ted's big shoes. He's a strong leader, but sometimes his tough style bumps heads with the team's spirit. Rebecca, now owning nearly half of the club, is flourishing with her newfound power. She's also stirring up the idea of an AFC Richmond women's team, with Keeley leading the way. At the same time, Keeley's business is growing bigger and her love life with Jamie and Roy is turning more complicated.
What about Nate? Nate is finding peace and joy in his work, and he's over the moon when he's given the chance to take on a bigger role in coaching.
Back in the States, Ted gets a surprising call from a pro soccer team that's been having a tough time. At first, Ted isn't sure if he's ready to step back into the big league. But, his love for soccer and helping people brings him back into the game. He takes the job and with his sunny coaching style, he turns the team's luck around. His success shines a spotlight on him, making people wonder if he should have stayed in England after all.
Even though Ted is far away, he keeps in touch with his Richmond family, offering his advice and cheering them on. He helps Roy find his own unique coaching style that matches both his and the team's values. With Ted's support, Roy is able to lead Richmond to another winning season.
Meanwhile, Rebecca finds a spark with the Dutchman, growing more into her own person, away from her old life with Rupert.
As the season comes to a close, Ted gets an invitation to come back to AFC Richmond. Rebecca is now the full owner of the team and she wants him to come back. Torn between his new team and his old family, Ted has to make a tough choice. In the end, he realizes he's not done with his work in America and decides to stay, but he makes a promise to return to Richmond one day.
The season wraps up with Richmond winning a big trophy under Roy's leadership, and Ted's team making a huge comeback, showing the world that the "Lasso Way" works, in England or in America. The final episode celebrates the strong bonds between all the characters and the positive impact Ted has made on everyone he's met.
In the last scene, we see Ted watching Richmond's trophy celebration on his laptop, his face glowing with pride. He closes his laptop, walks onto his new team's field, looking up at the empty seats, ready and excited for whatever comes next.