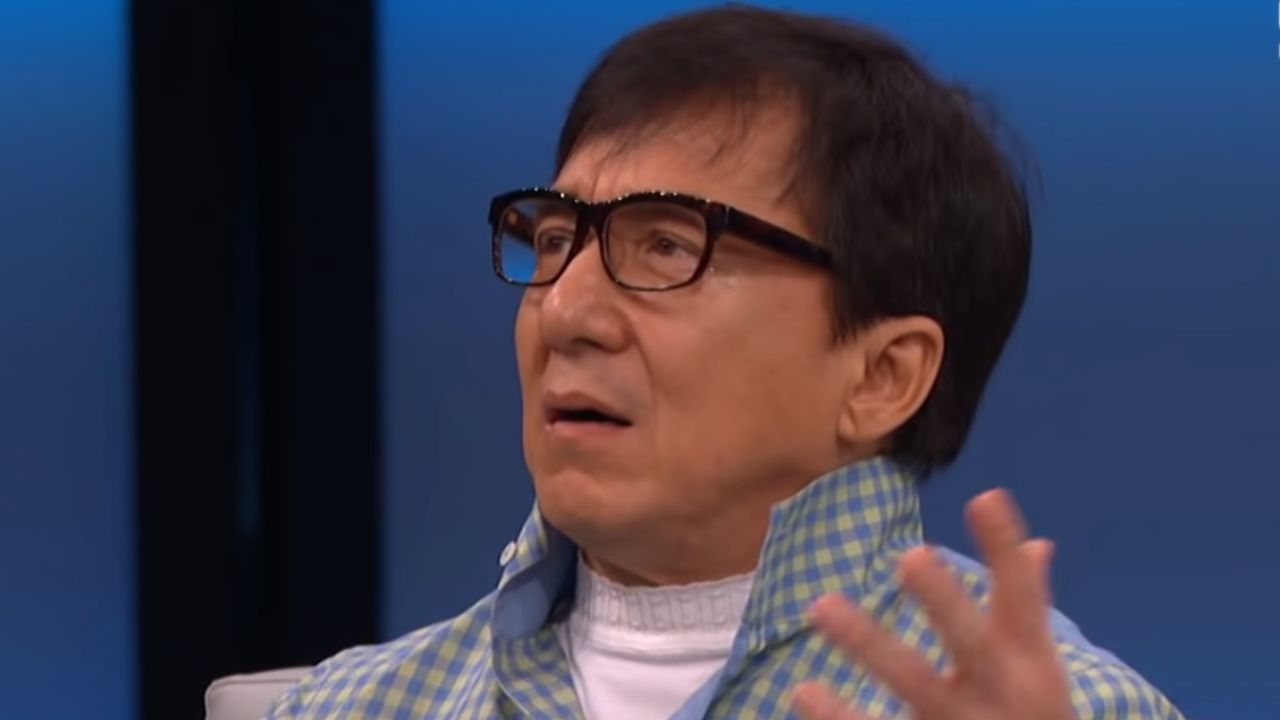 In an interview with Steve Harvey, Jackie Chan spoke openly about the physical toll that performing his own stunts has taken over the years.
Steve Harvey humorously said, "I got a chart we made this up; you've broken everything on you," to which Chan responded, "Not every bone, but I can say every inch from my head to my toes."
Chan didn't stop there; he even mentioned, "I have a hole in my head," alluding to his near-fatal accident during the filming of "Armour of God."
That incident led to a cracked skull and emergency brain surgery, adding another severe injury to his extensive list, which includes breaking his nose three times, cracking his sternum, and dislocating his pelvis.
He's also broken fingers, suffered multiple ankle injuries, and experienced a broken jaw.
Despite the risks, Chan attributes this willingness to take physical gambles to the limitations of early Hong Kong cinema.
"In the old days in Hong Kong, we didn't have enough money to have special effects or computer graphics. So, we just jumped from building to building, car to car," he said.
This no-frills approach to filmmaking resulted in some of the most heart-stopping action sequences in cinema history, born from both a desire for authenticity and sheer necessity.
The interview took another interesting turn when Chan described a meeting with the legendary filmmaker Steven Spielberg. He was in awe of Spielberg, saying, "For me, he's a god."
Chan recounted his confusion about how Spielberg's team made dinosaurs move seamlessly in movies, asking him about it. Spielberg, in turn, was puzzled by Chan's own physical feats, asking, "How do you jump from here to there?"
To which Chan had a straightforward answer, "Rolling, action, hospital."
Reflecting on his various injuries, Chan matter-of-factly noted, "From the hat to my toes, scratch, bruises, yes, but broken, broken, broken, crack, crack, crack."
This list makes one wonder just how far Chan is willing to go for his art. When Steven Spielberg asked him how he could accomplish such dangerous stunts, Chan's response was a simple shrug.
For him, navigating through these risky physical stunts is as natural as breathing. "What can you do?" he added.
MORE: Henry Cavill Performs All His Stunts in 'The Witcher' Season 3
Jackie Chan's still got it, doesn't he? Fresh from sharing about his past injuries and daredevil stunts with Steve Harvey, he's not showing any signs of slowing down.
This past July, he starred alongside John Cena in "Hidden Strike," which dropped on Netflix. Interestingly, the role was originally eyed for Sylvester Stallone.
Just imagine that switch-up. The film itself was shot in the scenic landscapes of Western China, adding a bit more flair to the already action-packed narrative.
But Chan didn't stop there. In August, he was part of the ensemble cast for "Teenage Mutant Ninja Turtles: Mutant Mayhem," and guess what? The movie crushed it, raking in $122 million worldwide.
Not just a hit at the box office, but it's also been getting rave reviews for everything from its screenplay to the stylized animation. Some critics even went as far as to call it the best Turtles film ever. Now that's a big deal.
And if you're wondering what's next for Jackie Chan, he's already got another project lined up for next year.
He's set to star in "Kung Fu Panda 4," which is expected to hit theaters in March 2024.
So, between jumping from buildings and charming audiences both young and old, it seems like Jackie Chan is just as busy as ever.