Michael Devin from the rock band "Whitesnake" has been in a long-term relationship with the Sopranos star Drea De Matteo for almost 10 years now.
Very little is known about their relationship since they are very good at keeping their love life away from the cameras.
Let's dive into the topic and make a recap of their relationship so far.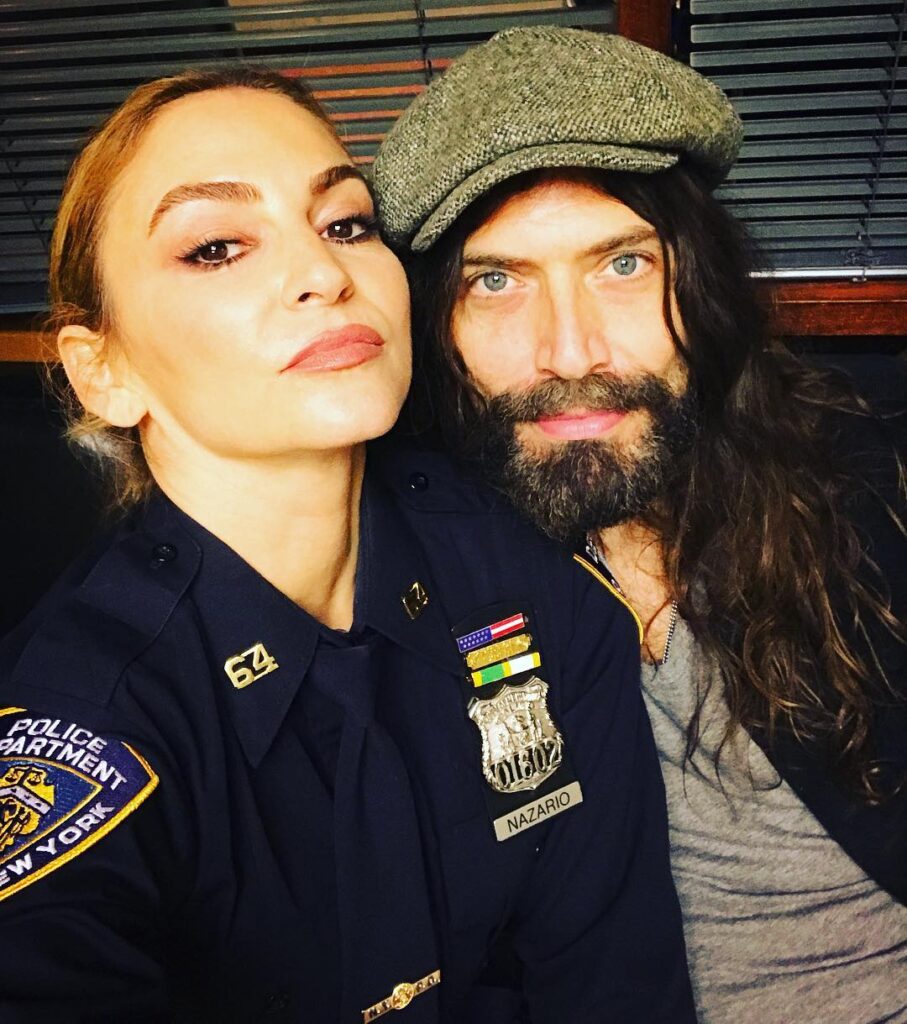 "Whitesnake" is one of the very rare rock bands that have almost a 50-year-long career of performing and creating songs.
At the very beginning back in the 1970s, the band had 5 members, David Coverdale, Micky Moody on the guitar, Bernie Marsden, Brain Johnson behind the keyboards, and drummer Dave Dowle.
Whitesnake released their debut studio album "Trouble" in 1978, and the next years were very successful for the band.
They released 5 more albums in the period of 6 years, including albums "Lovehunter", "Come an' Get It", and "Saints & Sinners".
RECOMMENDED:

The Last Interview With James Gandolfini
The band continued producing hard rock music throughout the years, their members occasionally changing.
Whitesnake released 4 more albums before Michael Devin joined the group in 2010.
In 2011, the first album that included Michael Devin was released, called "Forevermore".
Michael Devin was the Whitesnake bassist for 11 years, before departing from the group in 2021.
Together they've released two more albums called "The Purple Album" and "Flesh & Blood".
Drea De Matteo and Michael Devin relationship timeline
Before getting into a very serious relationship with Michael Devin, Drea was in two long-term relationships, the one with Michael Sportes lasting from 1995 to 2003, and the next big relationship was with Shooter Jennings from 2009 to 2012.
Drea was engaged to Jennings for some time, and the two even welcomed two babies, daughter Alabama and younger son Waylon.
Not much is known about the relationship between Drea De Matteo and Michael Devin, we can only guess the two started dating sometime in 2012, and they're still going strong almost 10 years later.
READ: Why did Drea de Matteo leave Desperate Housewives?
The couple got engaged in 2015 during a "Whitesnake" concert when Michael asked Drea if she will make "sweet, passionate love" to him for the rest of their lives.
She even responded with the question if he will love her children forevermore, which is definitely an aaaaaawwww moment because both of them said yes and then performed together.
The two have been on each other's social media platforms for a long time, but it's still unknown if they got married yet.
Drea De Matteo acting career
Drea De Matteo's acting career started back in her twenties, as she landed her debut acting role in the 1996 TV series called "Swift Justice".
Her great performance helped her quickly rise to fame, and very soon she joined the cast of "The Perfect You", "Swordfish", and even "The Sopranos".
The highest peaks of her acting career are considered the roles in "The Sopranos" and "Joey", and "Sons of Anarchy".