Drea de Matteo starred as Angie in the 6th season of the popular comedy/mystery drama called "Desperate Housewives".
After being in the main cast and bringing a new plot twist to the series, the fans were left wondering why she had left the show after the season 6 finale.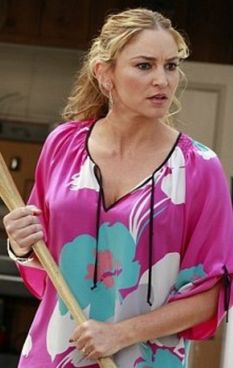 The Real Reason Why Drea left Desperate Housewives
Drea de Matteo joined the cast of the popular show "Desperate Housewives" as a new family on the block.
Her character Angie and her husband immediately give off suspicious vibes to their neighbors.
Spoiler alert: The end of the sixth season will be slightly revealed now.
Angie and her husband were hired to create a bomb that will detonate in another person's car, so after finishing this task, the family fled the city.
Now, let's find out the reason for such a season finale.
Creator and director Marc Cherry shut down the rumors which stated Matteo didn't get along with the rest of the cast so she was kicked off the show.
The truth was, Drea de Matteo made it clear that she was joining the cast just for one season, since she had started a family of her own and wanted to be a devoted mother.
Who is Drea de Matteo?
The 50-year-old gorgeous actress Drea de Matteo (full name Andrea Donna de Matteo) was pursuing her career as a film director when she landed her first TV role in the 1996 series "Swift Justice".
In the next decade, Drea was cast for several movies such as "Sleepwalk", "Swordfish", "The Perfect You", and "Meet Prince Charming".
Besides these movie appearances, de Matteo was part of the main cast of the popular TV series "The Sopranos" for 48 episodes, as well as for 46 episodes of "Joey".
She started the next chapter of her acting career in 2010, with appearances in series such as "Desperate Housewives", "Running Wilde", "Sons of Anarchy", and "Law & Order: Special Victims Unit".
Some of Drea's most recent major roles include her portrayals in the 2016 TV series "Shades of Blue", "A Million Little Things" from 2019, as well as the 2021 series called "Paradise City".
She is set to appear in the upcoming movies "Safe Space" and "One Way".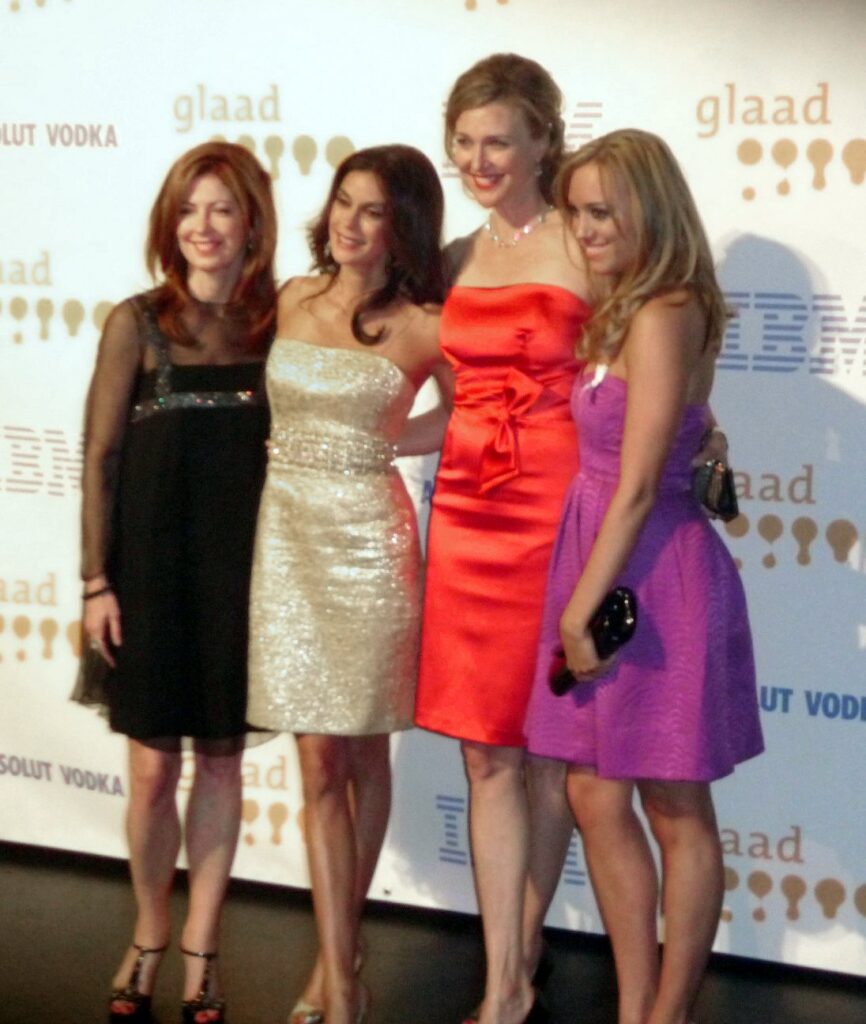 Who are the Desperate Housewives?
The popular ABC series "Desperate Housewives", which aired from 2004 to 2012, shows us an assembly of different women dealing with a range of problems (some of them everyday problems, some of them a bit … criminal).
This epic show has 180 episodes total, starring Eva Longoria, Teri Hatcher, Marcia Cross and many other great actors.
At first glance, "Desperate Housewives" tells the story of a group of girl friends in a small suburban area, each of them having their own love problems.
Despite a large portion of the series is iconic for its funny moments, the show has numerous dark plot twists, including murders, robberies, and seemingly "normal" housewives hiding even worse secrets than these.