Keke Palmer is one of those celebrities whose love life has always been a matter of discussion.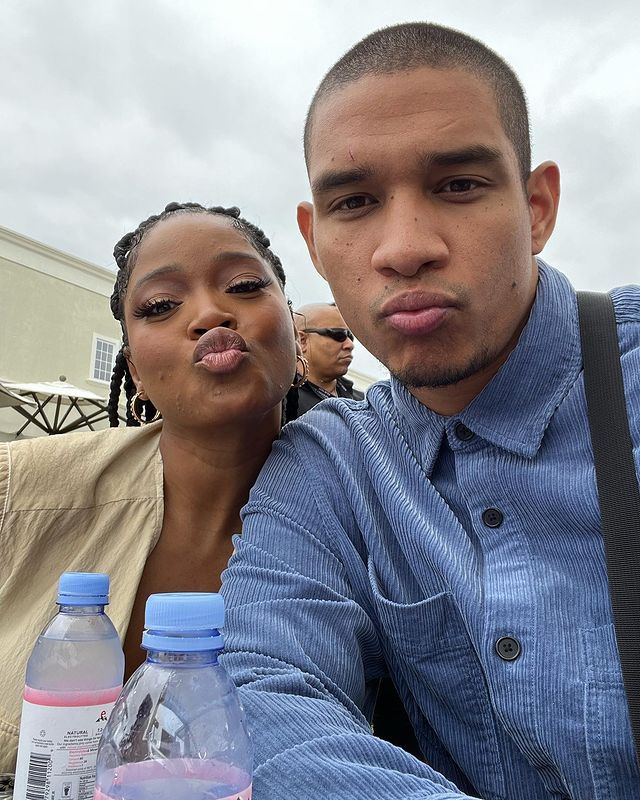 Even though she spends a lot of time in the limelight, she has managed to maintain a low profile when it comes to her personal life.
When the actress turned 28 back in 2021, her boyfriend, Darius Jackson, posted a wholehearted post indicating his love for her.
"You've been a blessing from above", "Never would have expected summer 2021 to turn out the way it did, but here we are" – he captioned in a now-deleted Instagram post.
In November 2021, Palmer confirmed her romance with Darius Jackson aka Darius Vulton. "We spend all this time together, and he really is my closest friend, so it just becomes a thing where I'm not gonna hide something that makes me happy." she said on The Tamron Hall show.
Who Is Darius Jackson?
Darius is actor Sarunas Jackson's younger brother. According to his Instagram page, he has more than 110,000 followers where he shares their pictures with family, friends, and Keke.
He works as the Bleav Podcast network's Show Host, according to his LinkedIn profile. He is also linked with Inspire Fitness, a South California-based company. The company has various fitness studios spread in California.
It streams exercise programs for viewers globally through its application, Inspire Fitness. He works as the production supervisor. Darius has another brother, Marcus Jackson.
A single look at his Instagram page shows that he has a close relationship with his brothers and their respective families. He has posted several pictures of him playing football with his brothers.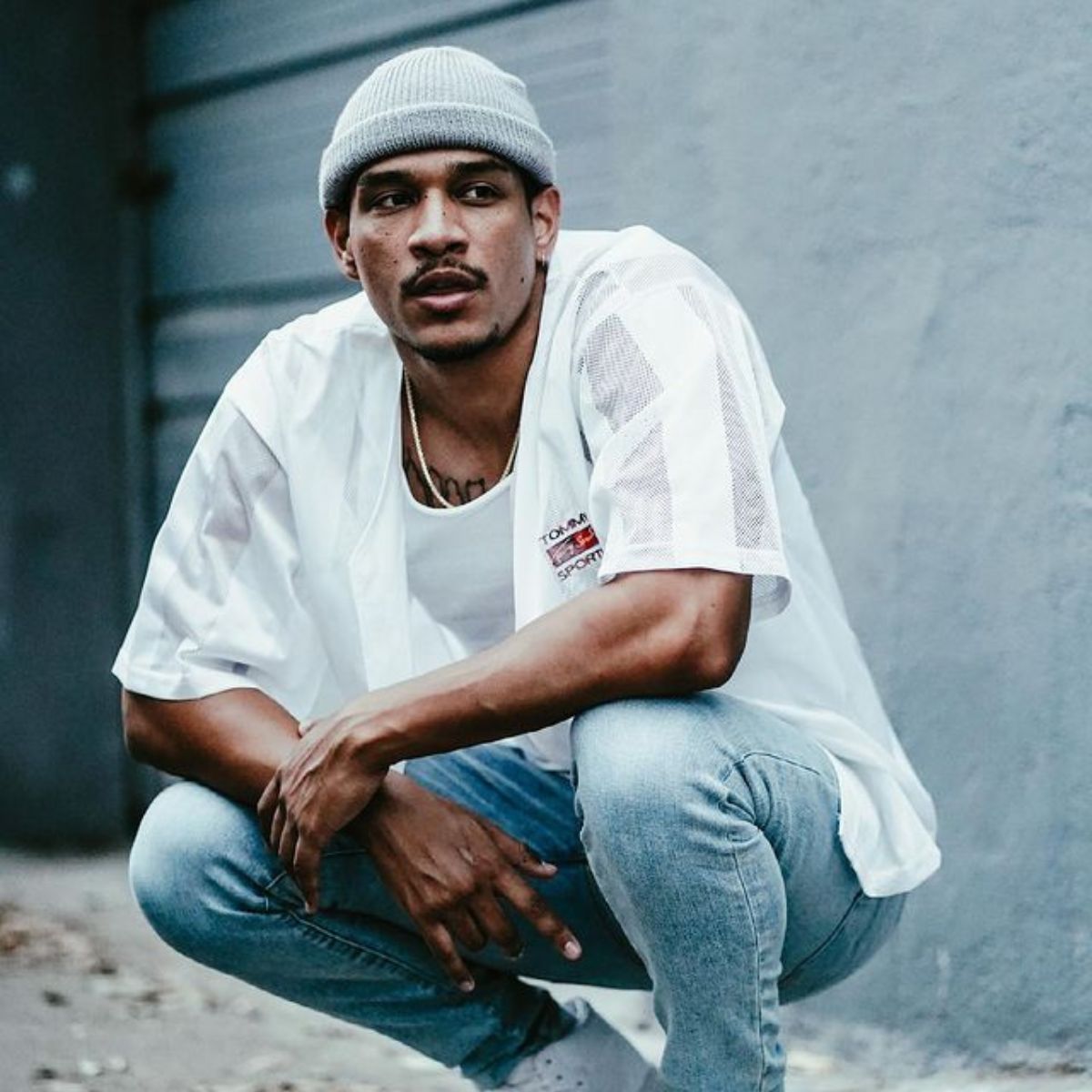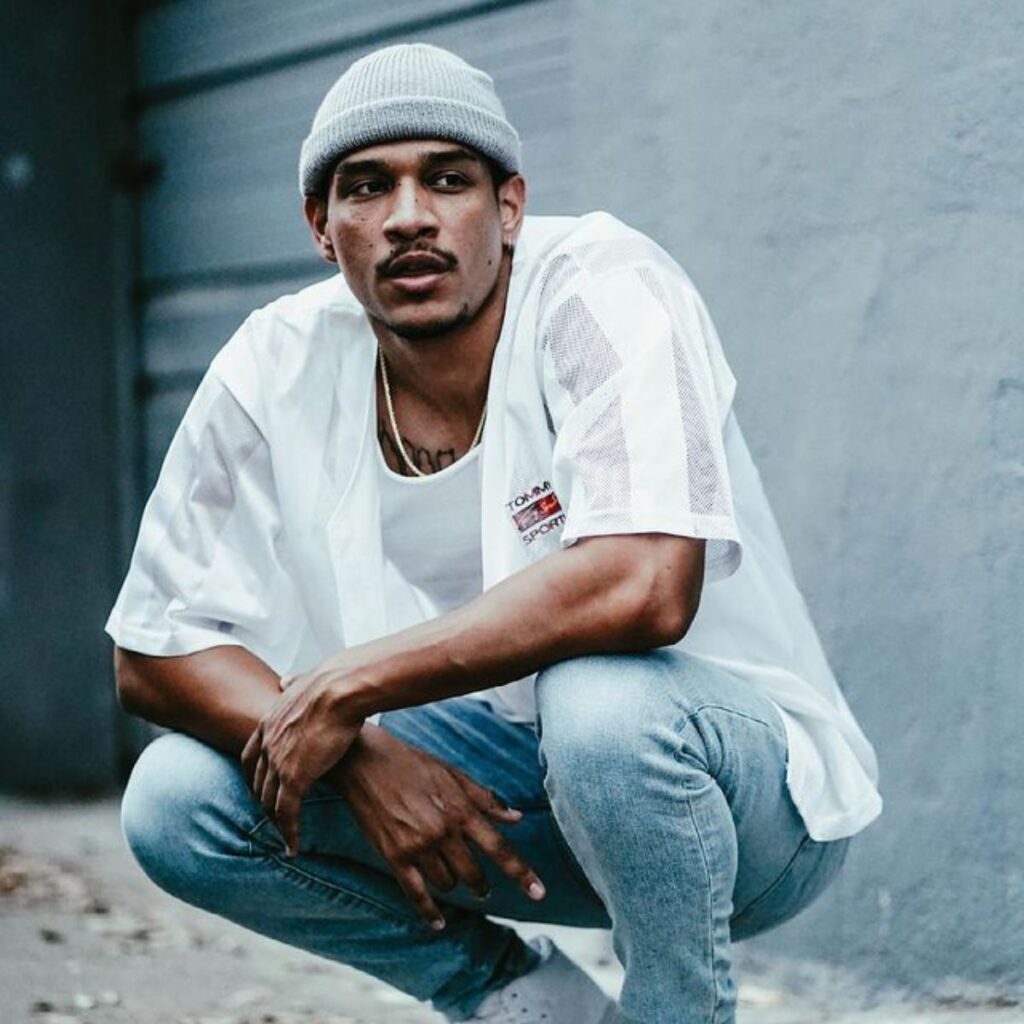 He has also participated in an intensive learning program in radio broadcasting and was employed at KBCH Internet Radio. He has also worked as a color analyst and reporter, covering High School Football matches. There was a time he worked at iHeartMedia for one year.
It is safe to say that he seems knowledgeable in journalism, marketing, and media production. Even though we still cannot tell his age since it is not public knowledge, we could assume that he is in his late 20s since his brother, who happens to be a few years older than him, is in his early 30s. 
Read: Meet Emma Mackey's Rumored Boyfriend Dan Whitlam
Palmer on Her Personal Life
The star does not always post details concerning her relationship on social media. On the other hand, Darius does not shy away from showing his affection on the platforms.
During an interview in 2020, she said that she does not like mixing her work and private life, and she prefers dating people in other professions.
She stated, "I don't really do relationship stuff online, mainly because I don't know how I would do it without looking, like, cheesy or something, you know?" she went on, "yes, I'm a hundred percent authentic, but there is stuff that I do save for family and friends." She also confessed that there are times she forgets to post since she shares a lot of real and raw moments on her Instagram.
This does not include her romantic life since she feels like it does not always come naturally; thus, there is no need to force it.
A Rocky Start
Even though the couple always seems like they are in love, despite dating for about two years, their relationship started off with some drama on Jackson's part. Sources reported that his ex, Taylor Marie Sandova, was forced to have an abortion due to Jackson's constant pressure.
She alleged in a post that she deleted that the situation occurred before Palmer and Jackson started dating. She stated on her TikTok page, "When he gets you pregnant presses you to have an abortion and 3 weeks later is boo'd up with Keke Palmer [tea emoji]."
Despite the allegations, the couple always seems happy together. On one of those rare occasions, Palmer would go on to post pictures of them in various places. They also display their sense of humor, and this is shown by his posting on her Instagram, joking about her preview of one-woman comedy performance.
He stated, "I love where she came from, but when does the comedy begin?" and then went on to laugh. 
They are going to be parents
Two months ago, in December 2022 Keke shared the wonderful news with all of us.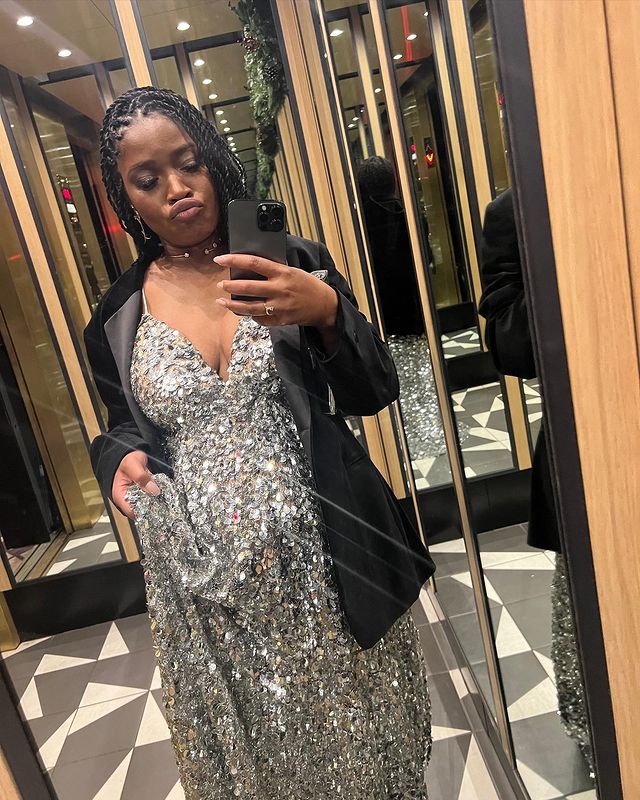 "There are some rumors going around, people have been in my comments saying, Keke's having a baby, Keke's pregnant, and I wanna set the record straight — I am!" – Palmer said while hosting SNL.
Once again in SNL, in January 2023, Palmer revealed a baby gender – they are expecting a son.
On Valentine's day, Jackson shared a series of images with his pregnant girlfriend.
Happy Valentine's Day, mom. – he captioned.