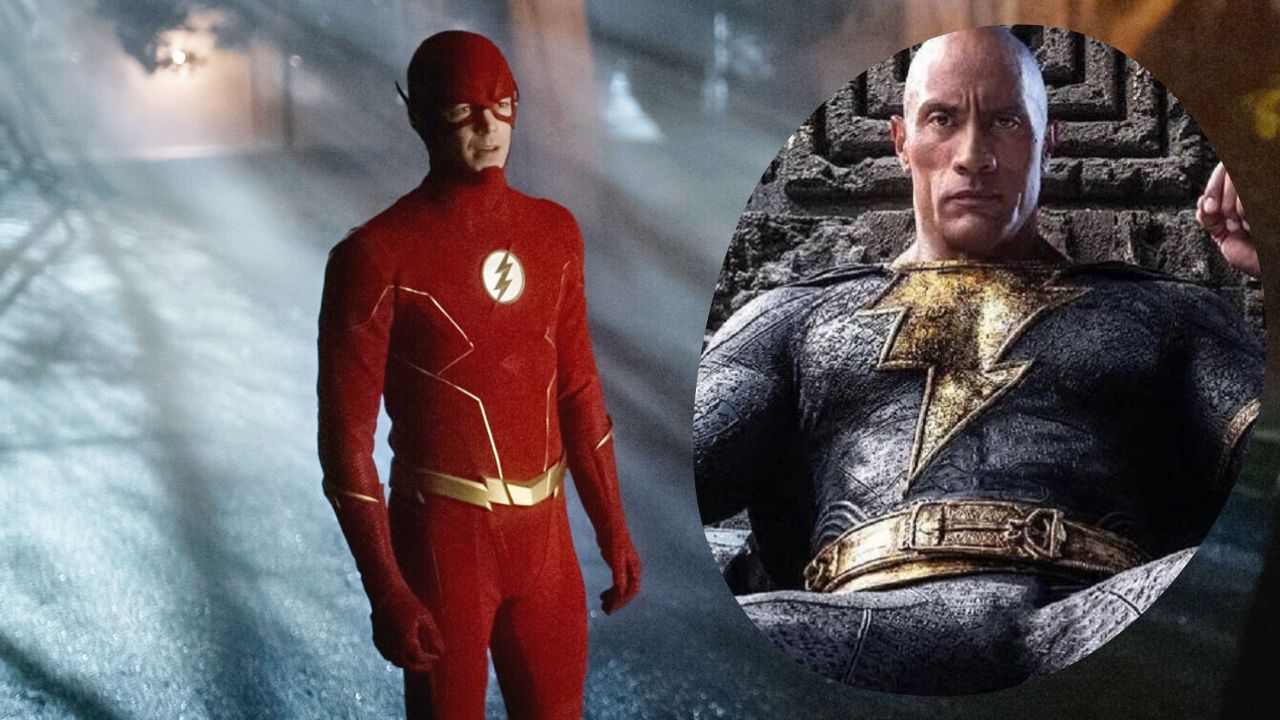 The Flash's $220M Outshines Black Adam's $260M in Quality, Not Just Cost! How Did Ezra Miller's Film Make More with Less?
In June 2023, DC's The Flash premiered, quickly gaining accolades as one of the standout superhero films of recent times.
With Ezra Miller at the helm, this movie challenges the notion that a stellar film requires an astronomical budget, especially when contrasted with Dwayne Johnson's Black Adam.
Despite featuring big names like Michael Keaton, Ben Affleck, and Michael Shannon, The Flash kept its budget conservative at $220 million.
Meanwhile, Black Adam, even with the massive popularity of Dwayne Johnson, raised eyebrows for its hefty $260 million budget – especially when it was juxtaposed against movies like Shazam 2.
DC fans have enthusiastically embraced the modest budget of The Flash. A tweet from the Home of DCU highlighted this sentiment: "The budget for The Flash is 220M, around 40M less than Black Adam's!" And why wouldn't they?
This film not only sees Michael Keaton reprising his role as Batman after nearly thirty years but also pairs him with DCU's other iconic Batman, Ben Affleck, and Michael Shannon's portrayal of General Zod.
Critics argue that Johnson's Black Adam could have managed its resources better.
Despite its massive budget, the film's visual effects failed to match the quality seen in other films, like Shazam 2, which was produced on a $190 million budget.
And while Shazam 2 didn't quite break box office records, it still managed to impress with its CGI.
The Flash's production, spearheaded by Oscar-winning designer Paul Austerberry, was intricate.
Austerberry's task of merging various Batmen from different universes was monumental and drew heavily from earlier DC films.
The esteemed Canadian designer emphasized the movie's unique vision, saying, "The trick was to make sure that it looked more modern than the original one, but it still had to hearken back to certain design cues from the original."
DC Studios co-CEO, James Gunn, has also heaped praises The Flash movie multiple times.
While Black Adam raked in a notable 393.3 million USD at the box office and is now available for streaming on Hulu, The Flash, set to release on the Max streaming service on August 21, has also made a significant impact with a box office revenue of $268.1 million.
MORE: Dwayne "The Rock" Johnson's 'Black Adam' May Break New Ground