Has it really been a decade since "Peaky Blinders" first swaggered onto our screens?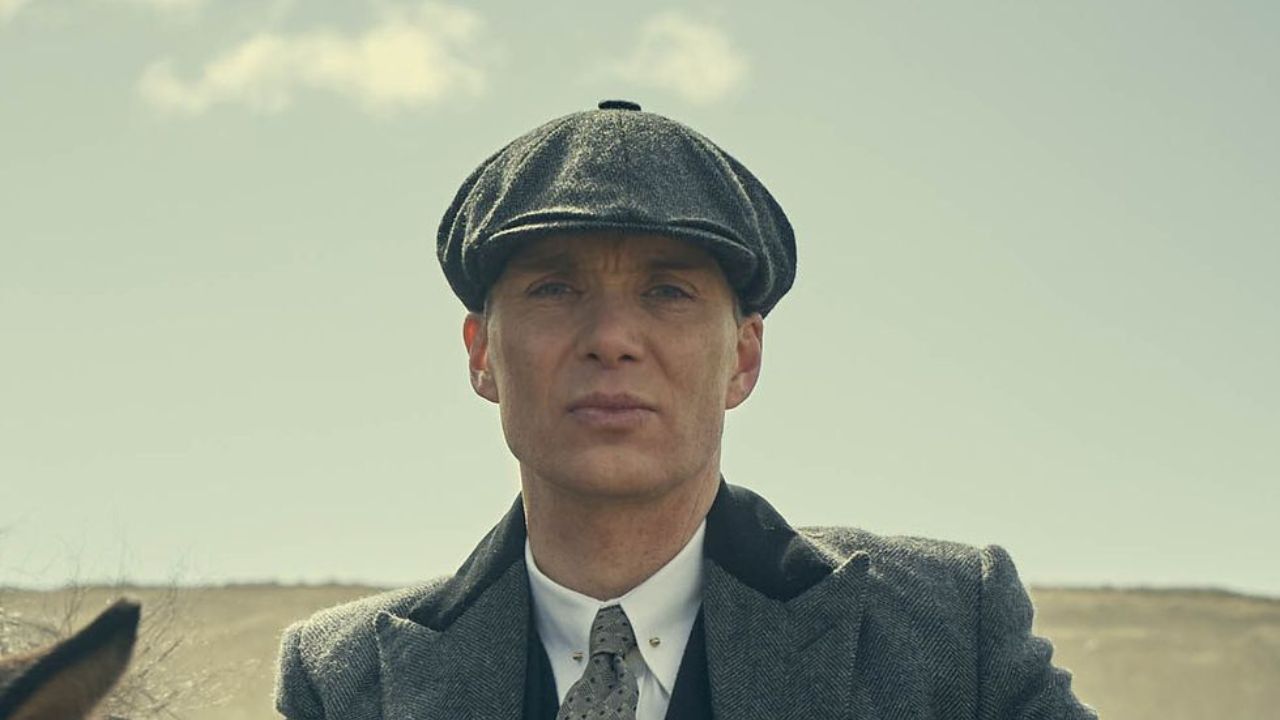 Yes, the iconic show debuted 10 years ago, and in that time, it's transformed from a little-known British drama into a global phenomenon. Let's take a little jaunt down memory lane and see how it all began, and what's made it tick.
"Peaky Blinders" emerged not as a thunderclap, but as a quiet storm brewing in the distance. Its pilot episode, which aired a decade ago, presented a sepia-tinted Birmingham post World War I, where the scars of battle remained not just on the city's facades, but on its people's psyches.
At its center was Thomas Shelby, the ambitious leader of the Peaky Blinders gang, and his family. The show skillfully blended historical events with fictional drama, ensuring it was grounded yet compelling.
The initial reception was warm but limited mostly to the UK audience. It wasn't an overnight sensation but more of a slow burner, gaining fans one episode at a time.
With each season, the stakes got higher for the Shelby family and, in parallel, the show's global audience grew. By its third and fourth seasons, it wasn't just a British gem; it had captivated audiences worldwide.
Streaming platforms like Netflix played a pivotal role in its international popularity. Suddenly, folks from Birmingham to Boston to Brisbane were rooting for Tommy, even when his choices were, let's admit, morally dubious at best.
But what caused this surge in interest? It was a combination of word of mouth, critical acclaim, and the sheer magnetism of the show's cast. Cillian Murphy's portrayal of Tommy Shelby, a character both ice-cold and deeply vulnerable, was nothing short of masterful. Add to that the complex dynamics of the Shelby clan, their adversaries, and the intricacies of Birmingham's underworld, and you had TV gold.
As the seasons progressed, the narrative expanded beyond Birmingham. Tommy's ambitions grew, and so did the scale of his challenges. From the streets of Small Heath to the political corridors of London, the show covered a lot of ground, both metaphorically and literally.
Without dropping any spoilers, it's safe to say that the series' conclusion (like all its previous seasons) was emotionally charged, keeping fans on the edge of their seats. As the final credits rolled, fans were left to reflect on a decade-long saga that had given them so much: suspense, drama, and a deep connection to the Shelby family.
Pop Culture Impact
You know a show has seeped into pop culture when its style starts influencing fashion. Suddenly, those 1920s-era tailored suits, slicked-back undercuts, and, yes, the iconic flat caps became the look. Birmingham tourism boomed with fans flocking for "Peaky" tours. Even David Beckham cited the show as an influence for his clothing line!
Beyond the aesthetics, the show's dialogue and catchphrases have become legendary. Who hasn't tried to mimic Tommy Shelby's Brummie accent or used "By order of the Peaky Blinders!" in jest?
Awards & Recognition
For a show that started off in the shadows, "Peaky Blinders" has raked in its fair share of awards over the years. From BAFTAs to National Television Awards, the series has been recognized for its writing, direction, and performances, especially Cillian Murphy's captivating turn as Tommy.
The Legacy
After a decade, "Peaky Blinders" stands tall as not just a thrilling crime drama, but as a reflection of post-war turmoil, the battle between ambition and morality, and the ever-present pull of family. Its impact on pop culture, its slew of awards, and its passionate fanbase are testament to its enduring power. Here's to the Shelbys and their incredible 10-year reign!
Peaky Blinders Movie on the Horizon? What We Know So Far
"Peaky Blinders" fans, get ready for a treat! The show's creator, Steven Knight, has hinted that we haven't seen the last of the Shelby clan.
Celebrating the 10th anniversary of the hit series, Knight shared a heartfelt message: "It hardly seems believable that it's 10 years since Tommy Shelby first rode that black horse through the streets of Birmingham. The phenomenal global success of the show is down to the brilliance and hard work of the loyal team that makes it happen. 10 years on and the story is not yet over. Watch this space."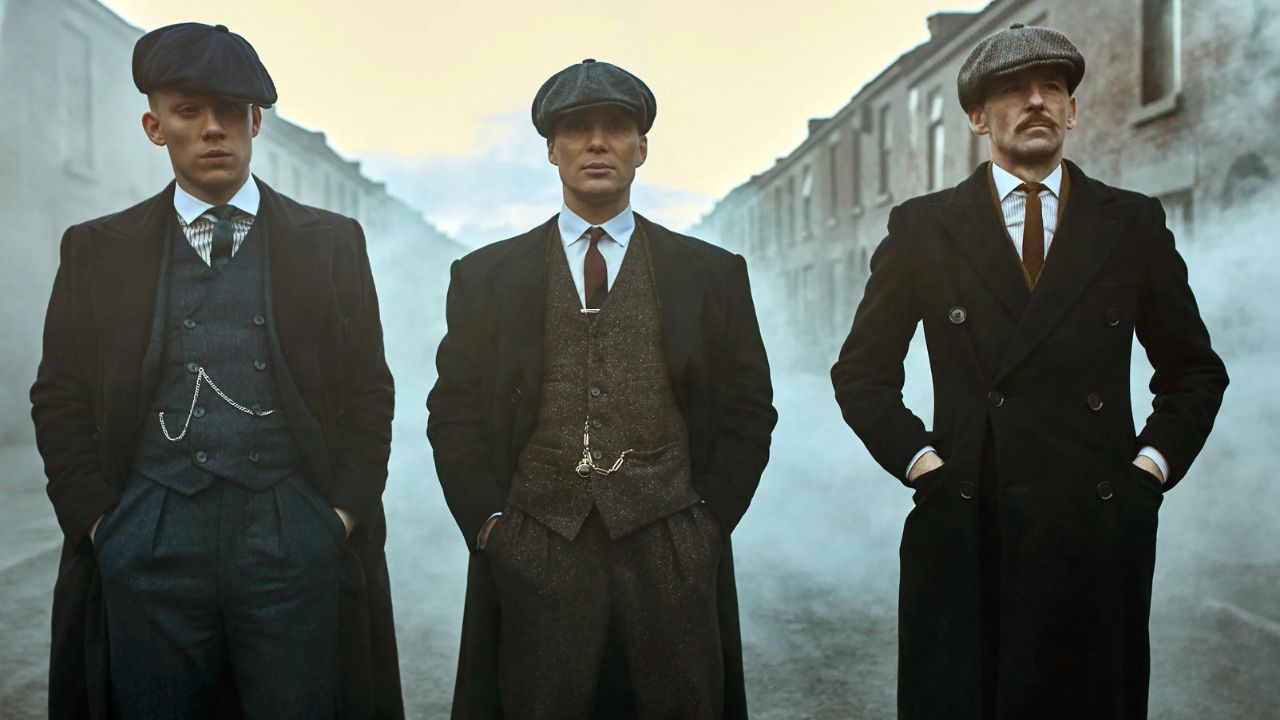 This exciting teaser was shared on the show's official Instagram, with an added note: "Huge thanks to our incredible fans for the past ten years. Here's to the next ten…"
Now, you might remember that after the sixth season wrapped up, Knight dropped hints about a potential film that could be the series' final chapter. So, is this what he's hinting at? Or could it be more seasons or even a spin-off?
Cillian Murphy seems just as in the dark as the rest of us. Murphy humorously commented on the frequent movie questions: "That's probably the worst thing about Peaky Blinders – getting asked about the movie all the time!" He continued, "I would love to do a movie if there's more story to tell. I'll wait and see but I have no update for you on that."
This sentiment isn't new. Back in May, Murphy stated, "If there's more story there, I'd love to do it. But it has to be right. Steve Knight wrote 36 hours of television, and we left on such a high. I'm really proud of that last series. So, it would have to feel legitimate and justified to do more."
If You Were Into "Peaky Blinders", Check These Shows Out
Loved "Peaky Blinders" and the Shelby family's antics? Well, there are other cool shows that you might want to binge on next.
"Boardwalk Empire" is all about 1920s Atlantic City. Nucky Thompson is the main guy, and he's got big plans, kind of like Tommy Shelby.
"The Sopranos" is more recent, but it's all about mob life. Tony Soprano has his own set of problems, both at home and in the mob.
"Sons of Anarchy" is about a biker gang in California. They're close-knit, get into a lot of trouble, and stick together through thick and thin, much like the Shelbys.
Different settings, but the same kind of drama. Give them a shot and see what you think!
You can stream Peaky Blinders on both BBC iPlayer and Netflix.
More: 3 Best Episodes Of The Peaky Blinders Ever According To Reddit