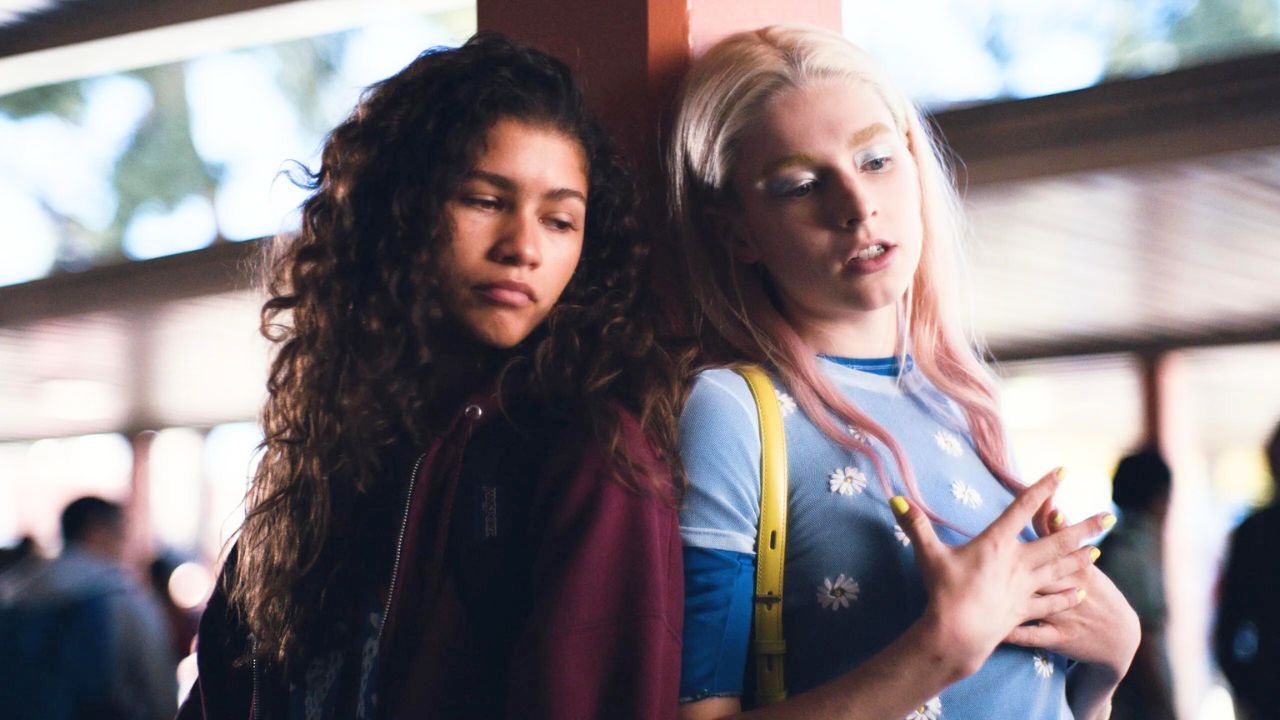 Petra Collins, a photographer and directgor behind some of Olivia Rodrigo's iconic videos, has stirred up a storm in a teacup. In an older interview, now gaining traction online, Collins shared a rather intriguing story about HBO's hit series, "Euphoria."
"I created a whole world for it," Collins revealed in the interview, recalling her time working on the project for nearly five months. However, her journey with the show came to an abrupt end when HBO reportedly decided she was "too young" to direct. A year later, she recounted the emotional moment she saw a "Euphoria" billboard, describing it as "a copy of my work."
Collins' acclaimed work has amassed a following of over 1.2 million on Instagram, where she has also captured images of Euphoria cast members like Barbie Ferreira and Hunter Schafer. It's heartbreaking, according to her, when people comment that the show resembles her photographic style.
Interestingly, this explosive part of the interview has vanished from the original publication, only to be found on the Wayback Machine. This deletion has only added fuel to the fire, with fans speculating the reasons behind its removal.
The Euphoria aesthetic has been repeatedly compared to Collins' 2016 series "24 Hour Psycho". There were hints as early as June 2019, the month Euphoria debuted, when Collins pointed to similarities in her work and the show's visuals.
The revelation also brings to light other controversies surrounding "Euphoria" creator Sam Levinson. Recent events have seen Levinson under scrutiny for allegedly sidelining female collaborators and benefiting from their work.
When Collins' comments about Levinson started to spread on social media, her collaboration with pop sensation Olivia Rodrigo was pushed to the backdrop. Fans started to piece together a pattern, referencing Amy Seimetz's exit from Levinson's "The Idol" and the subsequent cancellation of the show.
A source close to Levinson attempted to clarify the situation, explaining that Euphoria was always a remake of an Israeli show. Collins' name was apparently just one among others in the consideration pool for the pilot's direction. The final say was always HBO's.
The internet, however, remains divided on this controversy. While many criticize Levinson for his alleged treatment of female directors, others draw parallels with director Andrea Arnold's experiences during "Big Little Lies" Season 2. Arnold, who was promised full creative control, saw her work reshaped in post-production.
This isn't the first time Levinson has been the epicenter of a storm. Since Euphoria's debut in 2019, his actions and attitude have often been dissected and debated online. As this latest chapter unfolds, the consensus on Levinson remains elusive, with the Twitterverse seemingly far from extending an olive branch.
More: Euphoria Season 3 Might Be Canceled Due to 'The Idol' Scandal