Maude Apatow is defining her path in showbiz as an actress, producer, and writer.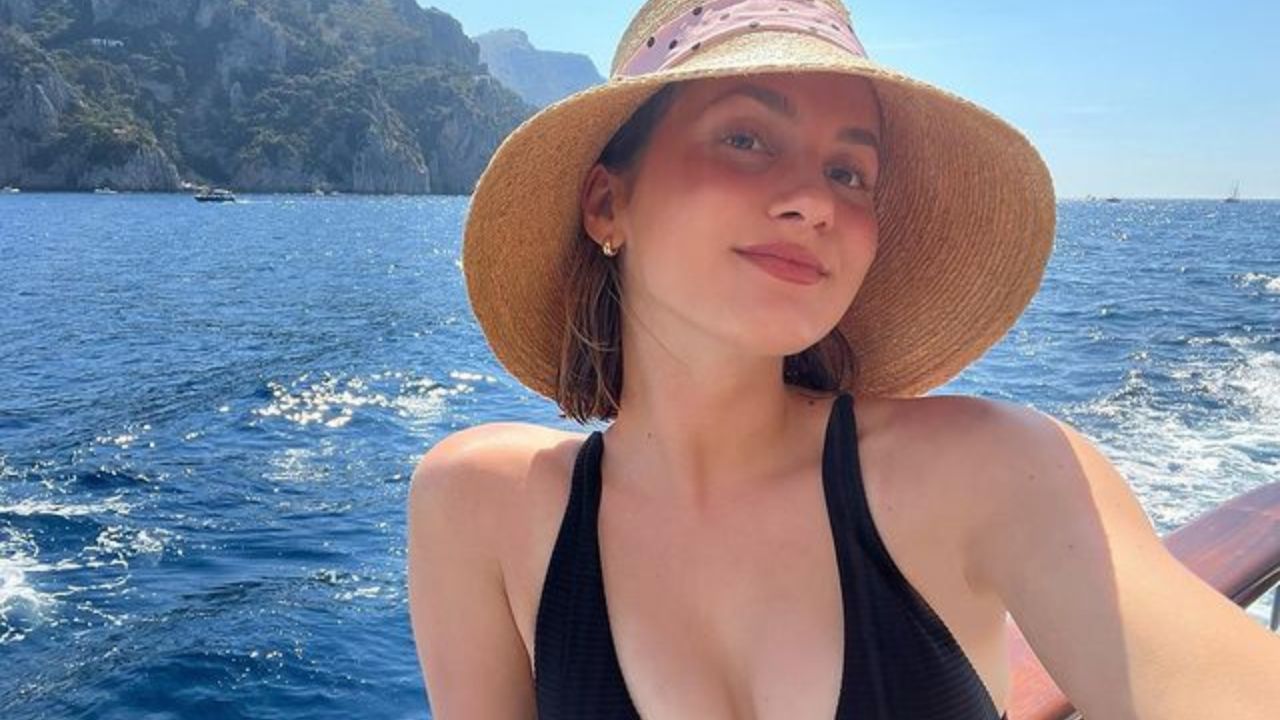 She has played important roles in shows like Euphoria and Girls and movies like Assassination Nation and The King of Staten Island.
She seems so busy that settling down may not be an option. Her fans have always linked her to her costars, and her appearance on their Instagram posts has fueled this. Her parents, Judd Apatow and Leslie Mann met while filming The Cable Guy. While the actress was in a relationship with a talent manager in 2018, she was only starting her career in acting.
Despite her onscreen interactions, the actress is private about her romantic life. During an interview with Bustle, she revealed that she did not date as a teen though she also did not comment on her then relationship status. Let us have a look at her dating history.
Is Maude Apatow Dating Anyone?
No, Maude doesn't have a boyfriend at the moment.
When she was a teenager, her romantic life was far from perfect. The actress revealed that she had zits in high school, and most of the boys she liked did not like her back. She described herself as an emotional wreck who would spend most of her time crying as others went on dates.
She used the situation to create awareness of her high school problem. In a post from 2014, she posted a funny and embarrassing time by saying, "Today in rehearsal for the musical I'm in, I got an eye twitch while staring into my love interest's eyes. I'm scared I offended him." She would bring this to her roles in TV shows and then would be linked to various costars.
Charlie Christie
She was in a romantic relationship with Charlie Christie, a talented manager from Britain. She gave fans a glimpse of their love life during an interview in 2018.
The actress, who was 20, revealed that she loved gathering business cards from restaurants she visited. She had one from her first date with Christie in London's Bacca di Lupo.
The two started seeing each other in April 2018, and they posted their first anniversary on Instagram. Apatow would delete the pictures of her and Charlie from her social media feed.
Charlie still has many pictures of them, like one in which they look into each other's eyes as they chill in London.
Lukas Gage
Later, the actress would be linked to her costar in Assassination Nation, Gage. The actor is active on social media, and the uploading of pictures of them together fuelled the dating rumors.
In 2021, he uploaded a picture of them being cozy in a restaurant. In early 2022, he posted on Instagram a picture of his time in New York with Apatow and Euphoria actress Sydney Sweeney.
Related: Meet Jonathan Davino The 'Euphoria' Star Sydney Sweeney's Boyfriend and Now Fiancé
Both have neither confirmed nor denied the rumors. Her sister, Iris, reacted to the rumors by saying, "I can confirm!" though it later turned out to be a joke.
Angus Cloud
She was also linked to Euphoria costar, Angus Cloud. This is attributed to them playing each other's love interests in the series and the social media posts on their feeds.
Cloud posted a picture of them in the New York Fashion Week and wearing matching clothes on Twitter. He wrote "Lexi," the couple's name they use while acting, with Lexi being Apatow and Fe being Cloud.
A few days before the event, the actor posted on Instagram a story with Apatow and captioned it "A lil NYC date." Both have never commented on their relationship status.
Maude Apatow and Sam Koppelman
Even though the actress has not confirmed whether she is dating Sam Koppelman, there are a lot of rumors. The two of them were spotted at a basketball game, however, those were just rumors.
Some guy on Reddit had an interesting take about them: "I think she dates that Sam Koppelman character who seems to love Caroline and wrote glowingly about her in an article about what she ate in quarantine, and defended her on Twitter." but as I said Maude Apatow is single at the moment.
She is secretive about her love life and prefers to discuss her career and travels on social media and in interviews.
On Instagram, one can see that she spends a lot of time traveling the world.
In March 2022, she uploaded pictures of herself in Denmark, and it seems she is enjoying her single life and blossoming career. In December 2022, she shared images from Japan where we can see she's traveling all along.