Melissa Rauch and Winston Beigel have been happily married for over a decade now. These two love birds exchanged vows back in 2007 and stayed together ever since.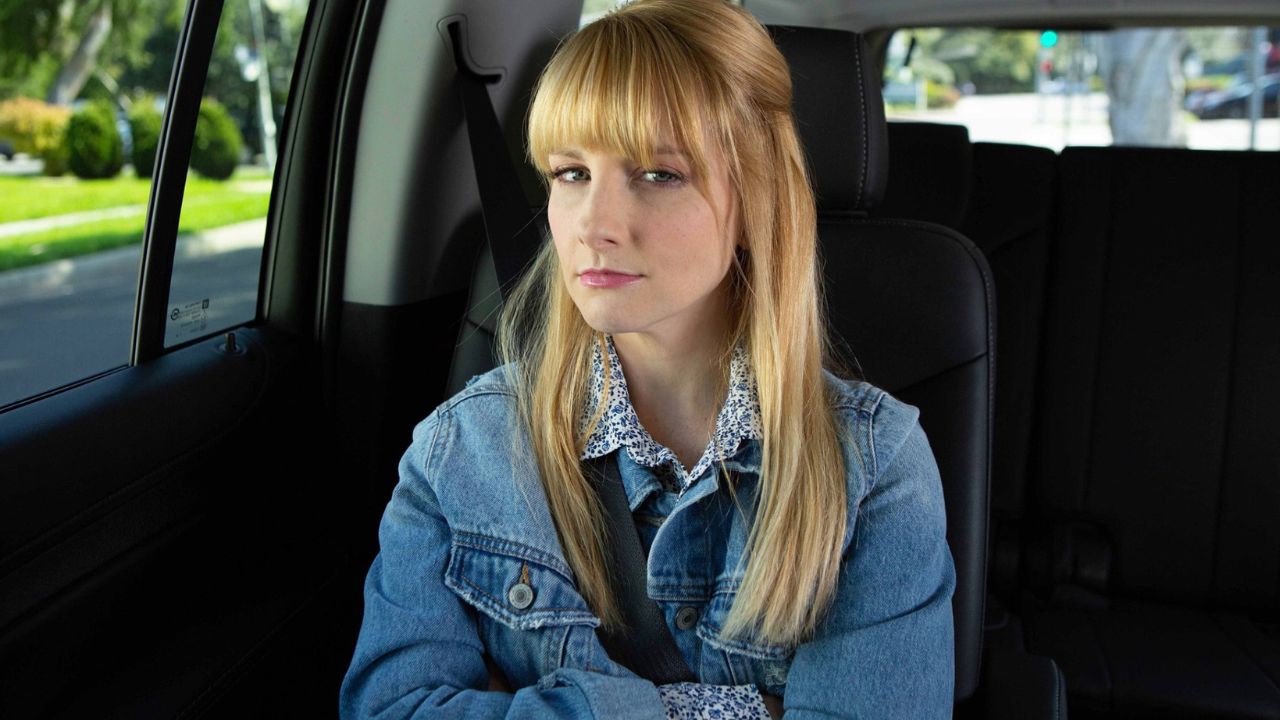 Unlike Melissa's husband in the popular sitcom "The Big Bang Theory," Winston is not an astronaut, but he would gladly take her to the moon if he could.
Something that most fans don't know about Melissa and Winston is that they are college sweethearts.
Just like his better half, Winston is also in the entertainment industry, but he does his magic behind the scenes.
Who is Winston Beigel?
Winston Beigel is an American screenwriter, producer, and director born on February 20, 1979, in New York City.
After graduating from Marymount Manhattan College, Winston started his career as a screenwriter.
Throughout his career thus far, Winston wrote several movies and doesn't shy away from collaborating with his wife as well from time to time.
The cute power couple worked together on the 2009 movie "The Condom Killers." The movie starred some famous names from the industry, such as Jamison Haase and Kristen Miller.
This was only the first step towards a successful collaboration campaign between Winston and his wife, Melissa.
In 2015, the comedy-drama "Bronze" was released co-written by Melissa and Winston, starring no other than Melissa herself.
Beigel also received recognition for some of his early work. He performed "The Miss Education of Jenna Bush." Receiving wider recognition for his work, Winton was awarded four more performances and he received the Outstanding Solo Show Award at the New York International Fringe Festival.
Melissa has an approximate net worth of over $20 million, but sources say that her husband isn't doing badly either. Some unofficial sources state that Winston has an estimated net worth of approximately $2 million.
Melissa Rauch and Winton Beigel Relationship
Melissa Rauch and Winston Beigel have been together for almost two decades now as they are college sweethearts who met while studying at Marymount Manhattan College.
The lovely power couple dated for a couple of years before Winston popped the big question and asked Melissa to make him the happiest man alive.
The similar interests sure helped them to get to know one another better and stay together for such a long time.
In 2007, Melissa and Winston exchanged vows and tied the knot in a private ceremony with only their closest family members and friends present. Winston did a bit "unusual" thing and took his wife's surname Rauch.
In the following years, the couple was lucky enough to welcome their firstborn, Sadie, in December 2017. In 2020, Sadie was blessed with a younger brother, as Brooks was welcomed into this world.
These days the lovely family enjoys life together in their California home.