Ryan Trahan's and Haley Pham started dating in 2018 and got engaged two years later. The couple got engaged while on a trip to Big Bend National Park.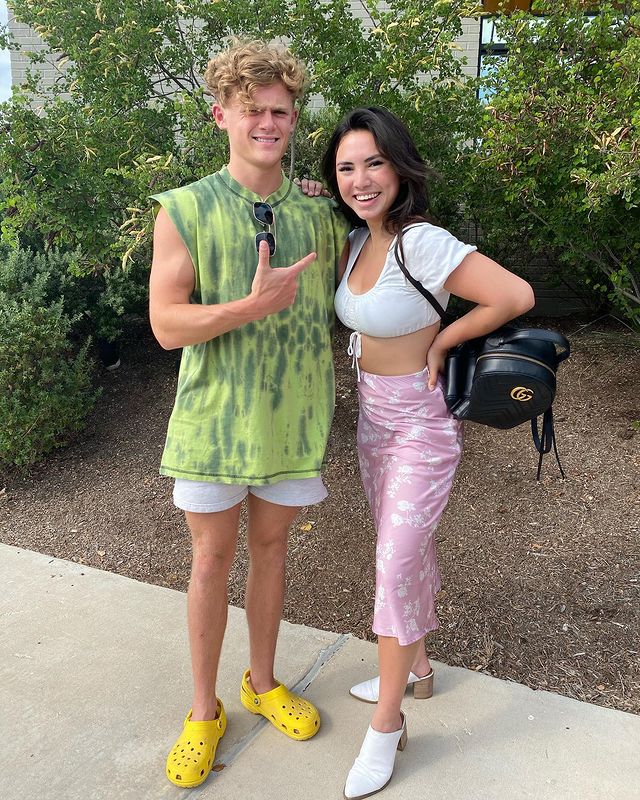 At the time, Ryan posted beautiful pictures to show their fans memorable moments.
He also posted a video titled Why O Got Engaged and 19 on his YouTube channel.
Pham uploaded a picture of her wedding dress and revealed she was thrilled they were Mr. and Mrs. Trahan. 
Who is Haley Pham?
Haley Pham was born on December 5, 2000. Pham started making videos when she was only nine years old. Her unique and always-changing content caught the attention of thousands of viewers.
Pham is known for creating different types of content on her YouTube channel — from daily life vlogs to beauty tips, pranks, and challenges. Pham's amazing content has led her to gain over two million subscribers on YouTube.
She also has a massive following on Instagram since her page boasts 938k followers.
She started dancing when she was 11 and started her YouTube channel aged 12 with the name sodapop738.
Even though most of her YouTube videos focus on lifestyle, beauty, and challenges, she enjoys dancing.
At the beginning of 2020, she started The Call Me Candid Podcast with another social media star named Lilly Ann.
She was born in Austin and always refers to her mother as Mommy Pham.
Ryan and Haley started dating and, the following year started a YouTube channel known as The Traphamily.
Haley Pham's Personal Life
The star is very private about her personal life, including her family, but she adds them to some of her YouTube videos.
She is family-oriented and enjoys spending time with them, and when she was a child, her father introduced her to a video-editing application named iMovie.
At this time, Pham became drawn to making and editing clips.
When she started posting videos, she concentrated on topics like beauty tips, vlogs, and lifestyle.
The channel grew rapidly and sharted creating personalized content her fans enjoyed.
Pham uploaded content on her experiences as an adolescent that included arguing with teachers, challenges, pranks, and bad days at school; this proved successful since her channel grew fast.
When she completed high school, she chose not to join college and concentrate on her budding career as a content creator.
Her fanbase, known as Phamily, includes millions of people spread globally.
She has a clothing line known as Girly Pop Apparel, which is successful. She concentrates on the business, and it is increasing her net worth. Her Family loves her and supports her in all the things she does. 
Haley Pham Once Contracted STDs Despite Being a Virgin
She once revealed she got STDs even though she was not sexually active.
On one of her trips, she stated that she came home from a trip and suspected she had STDs or vaginal problems she got while on the trip.
She has changed her content in the last two years since she entered her senior year.
She felt she needed to talk more about her life and things she was going through that relate to beauty and other important things many can relate to.
The couple started living together a few months after dating and were satisfied with the arrangement.
Three months into their living together and Haley felt the relationship affected her ability to spend time with friends.
Trahan also felt Haley was not appreciative, and there was an argument that made them take a break.
The two realized they could not live away from one another, and the break lasted one night.
They have since learned to deal with problems in their marriage.