Heather Deen Locklear is famous for acting in Melrose Place as Amanda Woodward from 1993 to 1999.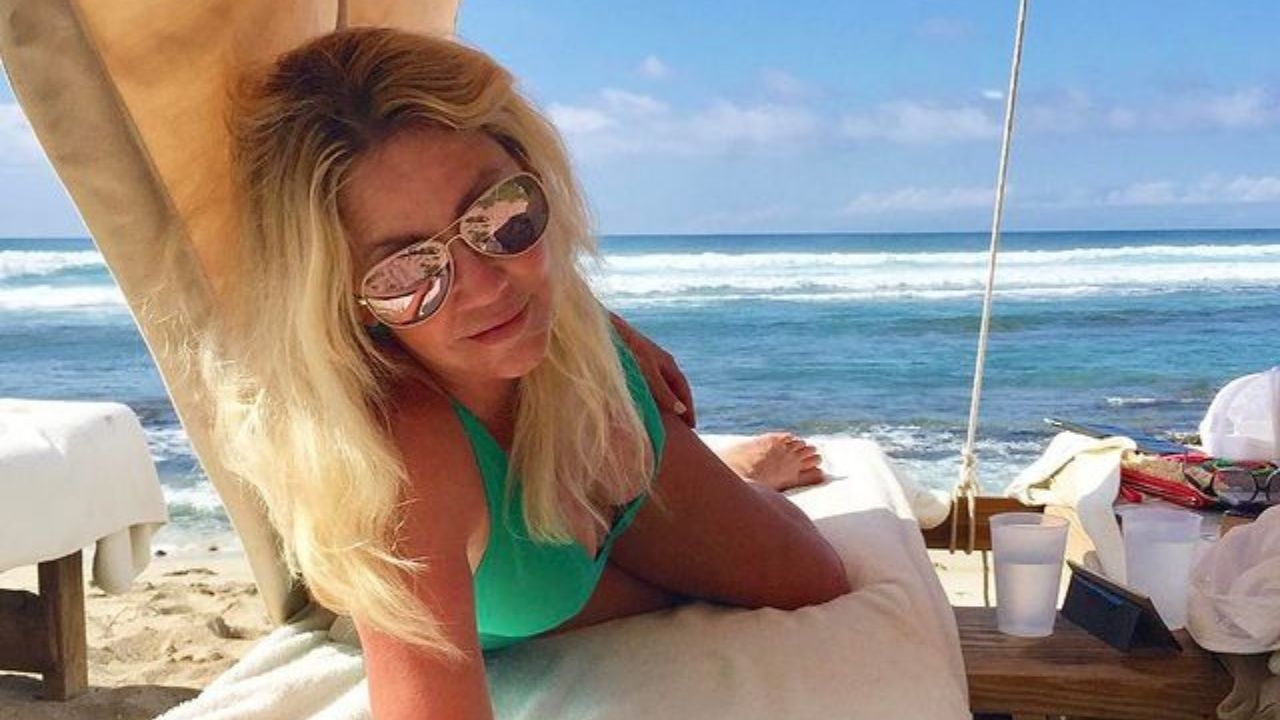 Many have always wondered what the actress is currently up to.
Heather Locklear now
Despite Heather turned 61 in September 2022, she looks great as always. After a five-year break, the actress recently returned to acting, and the project was unique to her.
The star, who recently clocked 60 years, starred in the 2021 movie Don't Sweat the Small Stuff: The Kristine Carlson Story.
The movie premiered on Lifetime, and the title stems from the book with the same name co-authored by Kristine and her spouse, Dr. Richard Carlson.
After Richard's mysterious death at 45, Kristine continued to relay his message through her books. Meghan McCain produced the film.
It concentrated on Kristine, whose role is done by Locklear, as she struggled with the death of Richard, acted by Jason MacDonald.
The widow and mother find herself in unfamiliar territory as she handles the pressure of being the voice and face of the Don't Sweat the Small Stuff brand.
Locklear revealed to PEOPLE, "There was so much synchronicity.
[Kristine's] husband, Richard — his first love was a woman named Janie Sinclair. She was my roommate in college [at UCLA]. I'm like, 'This is crazy.'"
"The first time I met Kristine, we spent the night at her home," she continues. "And then she came for my 60th birthday and stayed with me, and she's now one of my best friends."
According to the actress, Kristine's story centered on love and loss.
She stated, "They're just simple ideas. And I think maybe during the pandemic, we got simplified. It's about living in the moment. And really it's all about love." 
The author's description of resilience fitted with Locklear's perception since she had celebrated more than two years of sobriety at the time of filming.
She Spends A Lot of Time With Her Fiancé and Daughter
The actress also revealed that she was in a great place as she spent quality time with her daughter Ava, and her partner, Chris Heisser.
Heisser and Locklear got engaged in 2020.
Many people may not know this, but the couple graduated from Newbury Park High school in Los Angeles in 1979.
The couple was in an on-and-off relationship when the actress was grappling with sobriety issues.
They got engaged while celebrating her one year of sobriety.
Locklear later stated that she was content with her current love life regardless of whether it ended up with them walking down the aisle or not.
She told People, "I'm like, 'You're my man for the rest of my life, whether we get married or not. [A wedding] is so not important. We're together, and we love each other and support each other. And really that's all that matters."
She confessed that her relationship with Chris was special.
She stated, "When I'm with him, I go, 'This feels like home. You feel at home.
And basically, he's the most easy-going, loving person. He just has my back, and I have his. He truly is super special to me."
She was also grateful that she was getting older since it meant that she was still alive, and as long as her parents, daughter, and spouse love her, she did not care about how she looked.
She Is Still in Good Shape
The actress has managed to stay in shape despite her age, which is attributed to constant exercise, workouts, and a low-carb diet.
She engages in resistance training and cardio on the treadmill a few times weekly.
The actress also enjoys playing tennis and golf.
She eats healthy meals most of the time and confessed to using portion control to minimize her indulging.