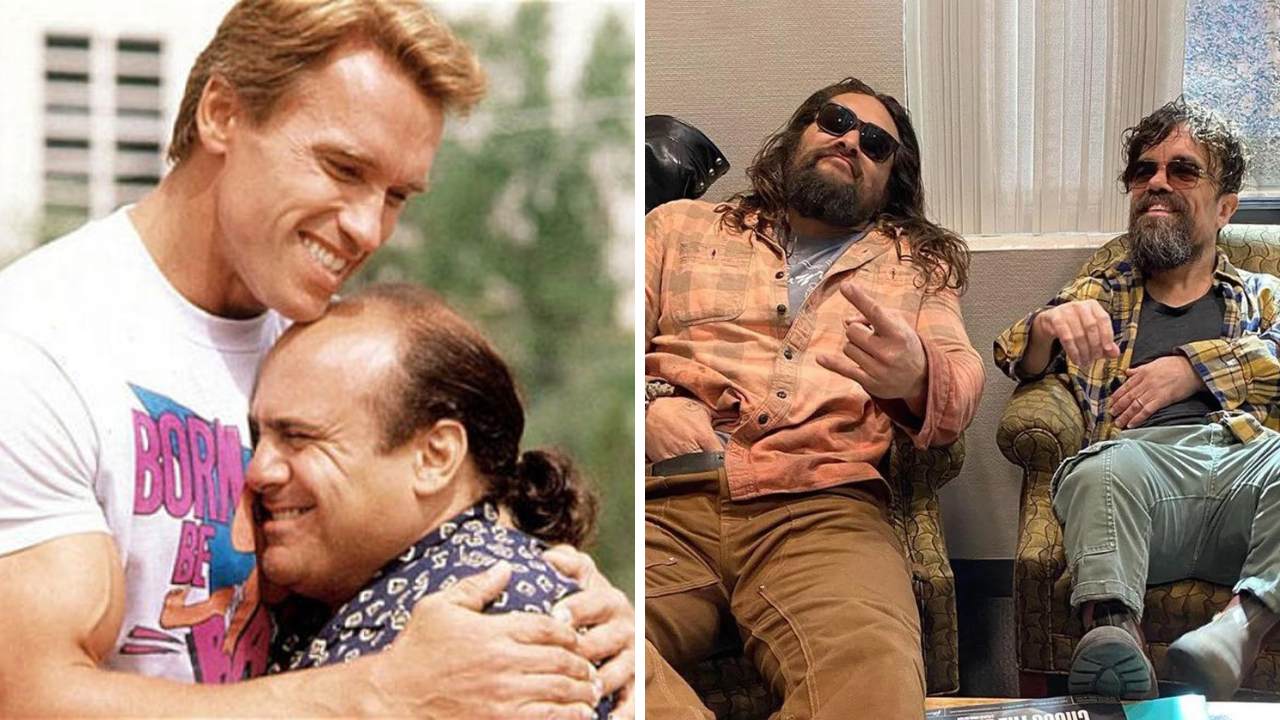 Could a reunion between two of "Game of Thrones" most beloved characters be in the works? If Jason Momoa has his way, we might soon see him and Peter Dinklage share the screen again, but not as Dothraki warlord Khal Drogo and the clever Tyrion Lannister. This time, they could be portraying a very unlikely pair of twins.
During a Q&A at an Aquaman panel at Celebrity Fan Fest in San Antonio, Texas, Jason Momoa was asked about the possibility of starring in a remake of the 1988 comedy 'Twins,' which starred Arnold Schwarzenegger and Danny DeVito as long-lost siblings reunited in adulthood.
His response couldn't have been more enthusiastic: "F—in' tell me where to sign!" exclaimed Momoa. "Absolutely. That'd be amazing. I love that movie."
The original 'Twins' movie brought together the unlikely duo of Schwarzenegger and DeVito as brothers separated at birth, navigating a series of comedic escapades upon reuniting. The film was a commercial success and became a staple of late '80s comedy, bringing together two actors from entirely different backgrounds and styles to create a family comedy that still holds a special place in many hearts.
With Jason Momoa expressing such genuine excitement about stepping into a remake, it's hard not to share in that enthusiasm. Imagine, then, a reimagined 'Twins' with Momoa and Dinklage at the helm, each bringing their own unique flair to roles that would offer a fresh take on this cherished comedy.
If the universe listens and aligns the stars just right, this could very well become the remake we never knew we needed but would certainly love to see.
More: Patrick Stewart Thought He Was Going To Be Fired From 'Star Trek: The Next Generation'