The famous country singer and songwriter Taylor Swift and Joe Alwyn, who is a successful British actor, have been in a long-term relationship for years!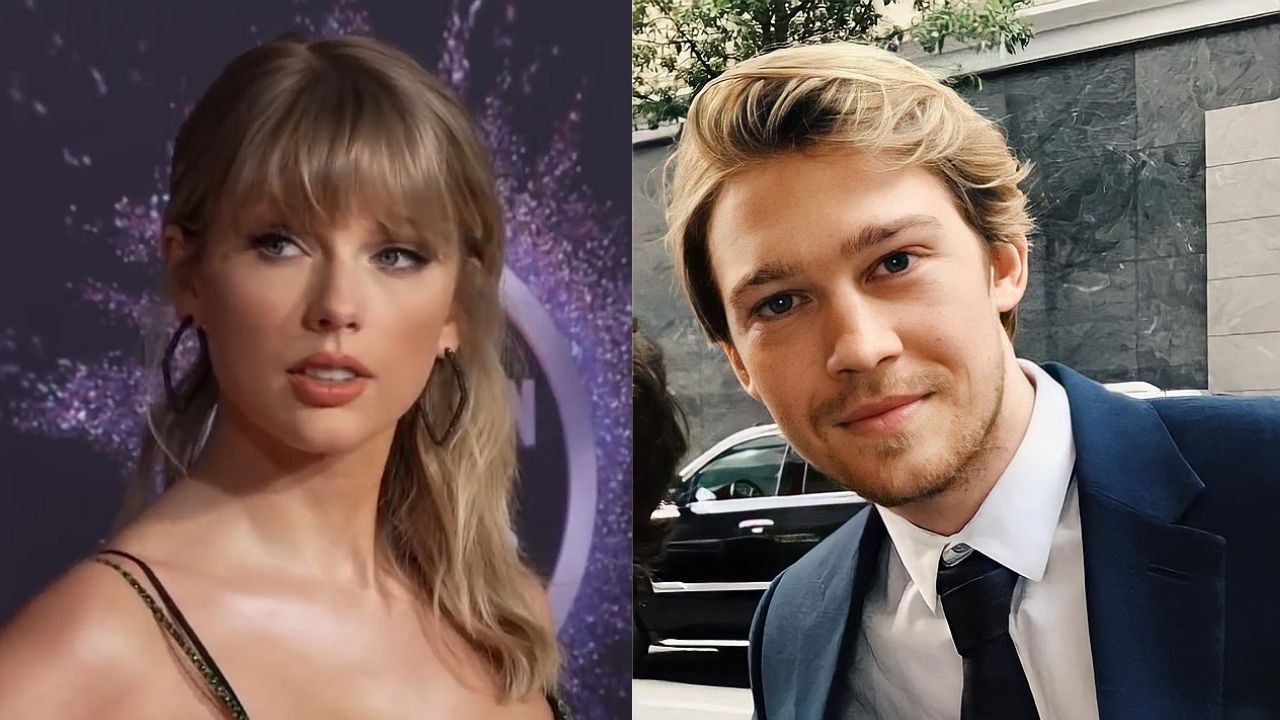 One of the most attractive couples right now, it's really amazing how well Taylor hid this relationship a secret for months.
Here's what we found out about Taylor's current relationship.
Taylor Swift and Joe Alwyn met at the Met Gala
We all know how Taylor loves to write about her boyfriends between the lines, so we easily caught this detail in her song "Dress":
"Flashback when you met me – Your buzz cut and my hair bleached", and looking at the pictures from the Met Gala in 2016, these lyrics clearly describe Joe.
The couple managed to hide their intimate relationships from the media eyes for a long period, since they were first spotted by the paparazzi in June 2017.
Their relationship is a very quiet and peaceful one, without any drama going on.
In 2020, after the release of Taylor Swift's "Folklore" album, she confessed to her fans that Joe played the piano for the songs "Betty" and "Exile", and he was even the co-writer for these songs.
Alwyn worked alongside his girlfriend for several other songs as well, including "Champagne Problems" and "Evermore", for which he had also played the piano beautifully.
Who is Taylor's boyfriend Joe Alwyn?
The 30-year-old beautiful, blond actor Joe Alwyn has recently come into the spotlight because of his intimate, long-term relationship with Taylor Swift.
However, other than his great love life, he's also been very successful in his acting career.
Alwyn started his career at a rather late age of 25 since we know most actors start at a very young age.
He made his debut screen appearance as the main character Billy in the 2016 movie called "Billy Lynn's Long Halftime Walk".
RECOMMENDED

What is the meaning of Champagne Problems by Taylor Swift?
Soon after this role, he gained a lot of fame, which helped him land roles in movies "The Sense of an Ending", "Operation Finale", "Boy Erased", and another 2018 movie "The Favorite".
His more recent TV roles include the role of Gideon in the 2019 film "Harriet" and the portrayal of Lawrence Stirling in "The Last Letter from Your Lover".
Joe has numerous projects coming up, such as being the part of the main cast for the TV series "Brideshead Revisited", "Conversations With Friends", as well as in the movie "The Stars at Noon", all coming up in 2022.
Taylor Swift Dating History
Taylor Swift has dated several high-profile guys over the past 10 years.
Her first popular boyfriend was Taylor Lautner, and this short relationship was followed by a couple more short-term relationships with Joe Jonas, Sam Armstrong, and even Jake Gyllenhaal.
Check out this link If you want to find out more about Taylor Swift's ex-boyfriends.