The gorgeous 32-year-old singer and songwriter Taylor Swift is popular for her love songs which we all related to at some point in our college years.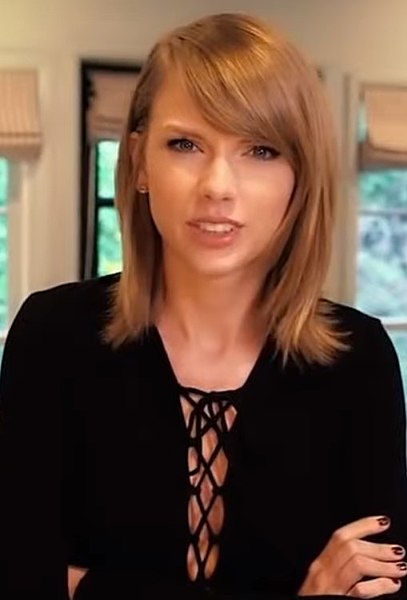 Here's the list of Taylor Swift's boyfriends:
Joe Alwyn
The British actor Joe Alwyn has recently come into the spotlight because he's dating Taylor Swift.
The two started dating back in 2016, so the couple has been together for over 5 years now.
Joe and Taylor keep their relationship to themselves, leaving no room for the paparazzi to ruin or expose their romance.
Joe Alwyn started his acting career in 2016.
Some of his popular appearances on TV include minor and major roles in the movies "The Last Letter From Your Lover", "Harriet", "The Favorite", and "The Sense of an Ending".
RELATED STORY

How Did Taylor Swift And Joe Alwyn Meet?
Taylor's Exes
There's a nasty rumor about Taylor Swift and her ex-boyfriends going around, and it says that she writes an album after every breakup that she has.
She admitted having written some songs about her ex-boyfriends, but it's usually beautiful love songs.
Here is a recap of Taylor Swift's dating history from the start of her musical career in 2005.
Brandon Borello
Taylor's first boyfriend caught by the media and paparazzi was Brandon Borello, whom Taylor dated briefly in 2005.
Sam Armstrong
The next boyfriend that we know of was her date from 2006, Sam Armstrong, but their sparks burnt out very quickly.
Joe Jonas
In 2008, Taylor was spotted holding hands with Joe Jonas, a popular singer, and actor who starred at the Disney channel at the time.
The Disney star Joe Jonas from "Jonas Brothers" broke up with Taylor via a 25-second phone call, which she mentioned in a couple of her songs later on.
Taylor Lautner
In 2009, Taylor was seen exchanging kisses with yet another gorgeous, black-haired actor Taylor Lautner.
The two called it quits in December that year, and Taylor dedicated her song "Back To December" to the great time she had with Taylor Lautner.
To read more about this relationship, check out What Happened Between Taylor Swift and Taylor Lautner?
John Mayer
In 2009, Swift also dated John Mayer briefly, calling him out later in her song "Dear John".
Taylor was also seen with Lucas Till and Cory Monteith, although these relationships had a very short span.
Jake Gyllenhaal
Another song of hers, "All Too Well", was rumored to be about her relationship with the famous actor Jake Gyllenhaal, whom she had dated in 2010 and 2011, and the singer confirmed this rumor!
Conor Kennedy
In 2012, Taylor dated Robert Kennedy's grandson Conor Kennedy for a couple of months.
Some of her most popular relationships include her 3-month-long relationship with Harry Styles (2015) and her relationship with Calvin Harris (2015-2016) which ended with a "brutal split" as they called it.
Tom Hiddleston
In 2016, she was seen dancing at the Met Gala with Tom Hiddleston and the two looked gorgeous and very much in love. 
Taylor Swift's current boyfriend is the English actor Joe Alwyn, while Hiddleston is in a relationship with Zawe Ashton.