Tia Mowry and Cory Hardrict Relationship Timeline
Tia Mowry is best known for acting alongside her twin sister, Tamera Mowry, in the 90s hit show Sister, Sister, which concluded in 1999.
The actress went on to appear in many movies and TV shows.
The actress is married to actor Cory Hardrict, and those familiar with their relationship know that it is a fairytale.
Let us look at their relationship timeline.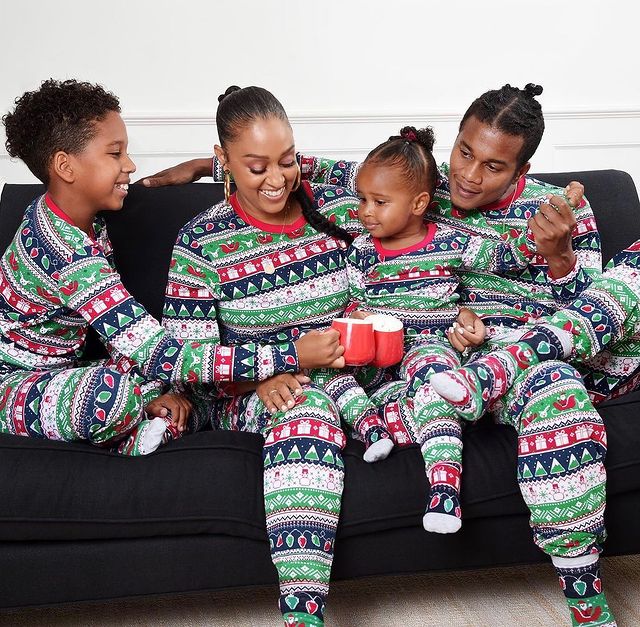 How Cory and Mowry met
According to People, the two met on the set of the horror movie Hollywood Horror.
This was the actress' first feature movie after the conclusion of Sister, Sister in the same year.
At the time, Hardrict was new to the industry; thus, he did not have any credit for his name.
The two still became instant friends, and as the actor remembers during an interview with Global Grind, he was at the bus stop when Tia saw him waiting and asked if he could give him a ride.
He admitted he felt ashamed at being found at a bus stop.
The actress was not interested in dating at the time since she revealed to People magazine she was in her early 20s and was busy between her acting career and going to school.
They never got physical and did not engage in any PDA since she wanted to make sure their union was special and real.
They courted each other for a year before pushing the notch higher, and the times they met, there were other people around.
Relationship Timeline
2000 Tia Mowry and Cory Hardrict Started Dating
Mowry decided to give him a chance after discussing it with her mother.
She recalled her mother telling her that Hardrict was nice and that she should give him a chance.
They shared their first kiss while on a picnic.
She revealed that that was the first time he asked to kiss her, and she confessed that it was sweet.
2006 Tia Mowry and Cory Hardrict Got Engaged
Cory Hardrict proposed to Tia, and he made it a family affair.
He did not ask the actress' parents for Tia's hand in marriage but included the whole family.
He proposed on Christmas Day, and as they were having dinner, the actor interrupted by revealing to Mowry that he wanted to give her something special.
He gave her a card asking her brothers to play the song Let's Get Married by Jagged Edge.
He proceeded to get down on one knee and gave her a diamond ring while asking her to marry him.
At the time, she was in a leather jacket the actor gifted him, revealing she was never getting rid of it.
2008 Tia Mowry and Cory Hardrict Married
The couple tied the knot in 2008 in Santa Barbara.
The event was at the Four Seasons, a place they were familiar with since they were regular visitors.
They were involved in planning the event.
They worked together with the wedding planner to create a lovely event.
The actress revealed that one of her favorite moments at the time was seeing her soon-to-be husband shed a tear as she walked down the aisle.
Hardrict revealed that the actress was supportive when he struggled from the beginning.
She was appreciative and loved him unconditionally.
This made him make a promise that once he made it, he was going to propose to her, and that is what he did in 2006.
2011 Tia Mowry and Cory Hardrict Had Their First Child
The two waited until they were in their mid-30s to get kids.
The actress revealed it was vital she achieve her professional goals before becoming a mother.
The couple welcomed their first child, Cree in 2011.
2018 Tia Mowry and Cory Hardrict Had Their Second Child
They welcomed their second child, Cairo.
The actress usually talks about her experience as a parent on social media.
She posted a picture of her breastfeeding Cairo on Instagram.
She enjoys being a mother and admits that her favorite thing about parenthood is watching her children grow.
2020 Tia Mowry and Cory Hardrict Schedule Sex
Mowry revealed in an interview that they schedule sex.
She attributed this to their busy schedule from working and raising their family.
2021 Tia Mowry Talked About How They Maintained Their Relationship
She revealed to her fans how the couple maintained their relationship.
She emphasized the need to maintain a sexy and fresh look and summed up her statement by saying, "Wine tasting almost always does the job!"
2022 Tia Mowry and Cory Hardrict Divorced
The couple celebrated Valentine's Day by going for a night out.
They took a picture of them celebrating Easter with their children in April.
In the same month, they celebrated their 14th wedding anniversary by going for dinner.
The actor posted a loving, happy birthday tribute to his wife in July.
In the same month, they went on a vacation in Europe.
In October, the actress revealed through her Instagram that they had separated after 14 years of marriage.
She filed for divorce and said the reason for the divorce was due to irreconcilable differences.