Christopher Nolan's 'Oppenheimer is making waves at the box office.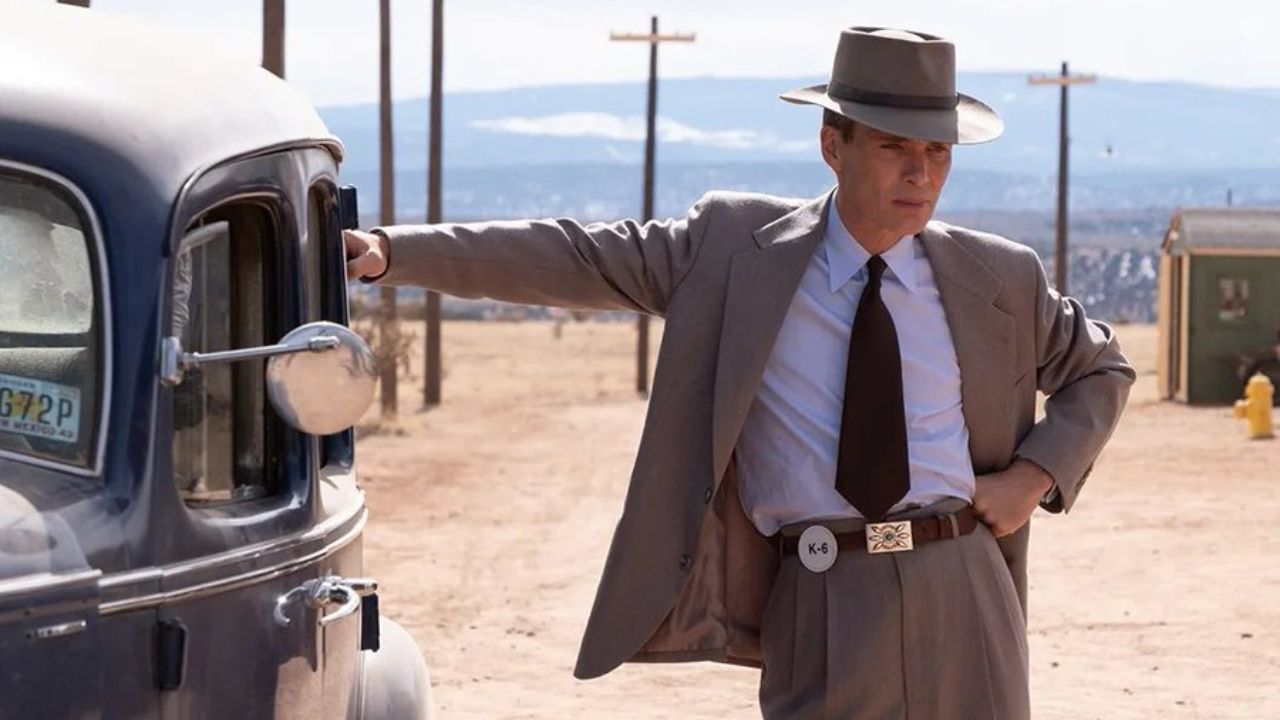 The historical epic, centered on Cillian Murphy's portrayal of the "father of the atomic bomb", has racked up a staggering $900 million globally.
Breaking down the numbers, North America contributed $311 million, while the international box office pulled in $542.7 million. This comes as a pleasant surprise for many, considering the film's intense R-rated theme based largely around intellectual dialogues in subdued settings.
With its current trajectory, reaching the $1 billion mark doesn't seem far-fetched. Produced on a budget of $100 million, 'OPPENHEIMER' has proven to be a wise investment for Universal Studios and Nolan alike.
In its seventh week since release, 'Oppenheimer sits comfortably as Nolan's third most successful film, surpassing 'Inception's $837 million. Only 'The Dark Knight' and 'The Dark Knight Rises' hold higher positions. The movie dominates box office charts in numerous overseas markets such as Germany, France, Brazil, and Spain, to name a few.
Furthermore, 2023 has been an impressive year for cinema, with 'Oppenheimer' being the third-highest earner behind blockbusters 'Barbie' and 'The Super Mario Bros. Movie'. The film also outdid other major titles like Marvel's 'Guardians of the Galaxy Vol. 3' and 'Fast X'.
It's also worth noting that 'Oppenheimer has become Universal's top R-rated moneymaker domestically and leads the R-rated film category for the year, overshadowing hits like 'John Wick Chapter 4'.
In terms of format-specific achievements, the movie has made a notable $170 million on Imax screens globally, placing it in the fifth spot among Imax's all-time bests. It follows big titles such as 'Avatar', its sequel 'The Way of Water', 'Star Wars: The Force Awakens', and 'Avengers: Endgame'.
Its recent release in China started with a bang, raking in $9.3 million from Imax theaters and an overall collection of $30.5 million.
Imax's CEO, Rich Gelfond, commended the film's audacious debut in China, noting its continued potential to mesmerize audiences. The film, derived from the award-winning 'American Prometheus', traces the life of the physicist spearheading the creation of the atomic bomb during World War II.
An all-star cast including Robert Downey Jr., Matt Damon, Emily Blunt, Florence Pugh, and Alden Ehrenreich elevates the cinematic experience.
More: Matt Damon's Wife Agreed in Couples Therapy to Pause His Acting Break for Nolan's 'Oppenheimer'