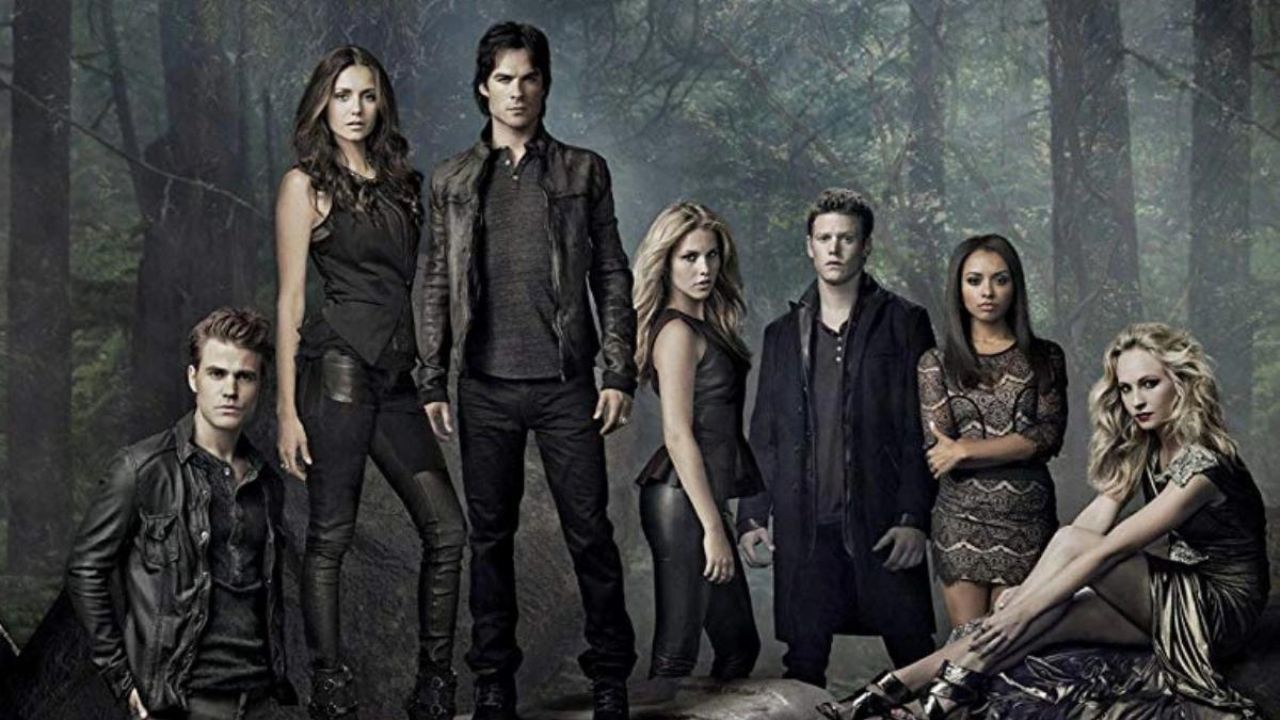 Can you believe it's been 14 years since "The Vampire Diaries" first aired on our screens? Time sure flies when you're engrossed in supernatural love triangles and eternal vampire drama.
Let's take a moment to look into the history of the show, its ties with the 'Twilight' saga, and the cultural legacy it left behind.
How It Began
The story of Mystic Falls and its otherworldly inhabitants began not on screen, but on paper. L.J. Smith's book series was the backbone of the show. When Kevin Williamson and Julie Plec decided to adapt it for the small screen, they might not have anticipated the massive wave of fans it would attract. In an era where vampires were making quite a splash (thanks in part to a certain other series), "The Vampire Diaries" managed to stand out and find its unique voice.
Twilight Connection
You couldn't mention "The Vampire Diaries" in its early days without someone bringing up 'Twilight'. Released close in the wake of Stephenie Meyer's colossal hit, comparisons were inevitable. Both shared moody, dangerous vampires and intense romances, but that's where the similarities ended. Where 'Twilight' leaned into the romance, "The Vampire Diaries" embraced its TV format with more layered plots, a broader ensemble cast, and shocking cliffhangers.
Pop Culture Influence
From Stefan's hero hair to Damon's witty one-liners, "The Vampire Diaries" gifted pop culture with iconic moments. The series popularized many tropes we see in shows today: the love triangle, the reformed bad boy, and, of course, the doppelgänger. T-shirts, memes, and countless fanfictions were inspired by the Mystic Falls crew. Even now, years after the final episode, the show's influence can be seen in modern supernatural dramas.
Awards and Accolades
The show wasn't just a hit among fans; it caught the attention of award bodies too. Over its eight-season run, "The Vampire Diaries" scooped up numerous awards. From Teen Choice Awards to People's Choice Awards, the cast and crew were regularly recognized for their efforts. Nina Dobrev, Ian Somerhalder, and Paul Wesley, in particular, took home awards for their performances, making them household names.
Where Are 'The Vampire Diaries' Stars Now?
When "The Vampire Diaries" wrapped up after eight thrilling seasons, it left a void in the hearts of its dedicated fans. But while Mystic Falls faded from our screens, its star-studded cast continued to shine. Here's a glimpse into what some of the main actors from the show have been up to since:
Nina Dobrev (Elena Gilbert)
After saying goodbye to Elena Gilbert, Dobrev took a leap from the supernatural to the big screen. She starred in several films like "xXx: Return of Xander Cage" alongside Vin Diesel, and "Flatliners", a remake of the 1990 classic. On TV, she took up comedic roles, starring in the CBS sitcom "Fam".
Ian Somerhalder (Damon Salvatore)
Somerhalder didn't stray far from the vampire realm. He took on the role of Dr. Luther Swann in Netflix's "V Wars", another series based on popular novels. Beyond acting, he's been passionate about environmental advocacy and even launched his own foundation for conservation efforts.
Paul Wesley (Stefan Salvatore)
Wesley dabbled in both acting and directing post-"TVD". He took on some theatrical roles and later starred in the CBS All Access series "Tell Me a Story". His directorial pursuits, which began on "The Vampire Diaries", led him to direct episodes of "Shadowhunters" and "Roswell, New Mexico".
Candice King (Caroline Forbes)
King transitioned smoothly into other roles post-"TVD", with appearances in popular series like "The Orville". She's also passionate about podcasting and co-hosts "Directionally Challenged" with fellow "TVD" alumna, Kayla Ewell.
Kat Graham (Bonnie Bennett)
Graham continued to showcase her versatility with roles in films like "How It Ends" and "The Poison Rose". Her music career also blossomed with the release of several singles and her passion for philanthropy, focusing on refugee rights and empowerment.
Joseph Morgan (Klaus Mikaelson)
Post-Mystic Falls (and New Orleans, given his lead role in the spin-off, "The Originals"), Morgan continued to charm audiences with roles in TV series like "Brave New World" and "Animal Kingdom".
Matthew Davis (Alaric Saltzman)
Davis reprised his role as Alaric in the "TVD" spin-off, "Legacies", set in the Mystic Falls school for the supernatural. His character is now the headmaster, guiding a new generation of magical teens.
Rumors of a 'The Vampire Diaries' Movie
Ever since "The Vampire Diaries" signed off after its 8th season, there's been a fervent hope among fans that they might get a chance to revisit Mystic Falls on the big screen. Indeed, over the past few years, whispers about a possible movie adaptation have been making rounds. So, what's the real deal?
Back in the day, as the series was approaching its grand finale, there were speculations about a potential film. It's not uncommon for hit TV shows to inspire spin-off movies (think "Sex and the City" or "Entourage"). Given the show's immense popularity and its influence on pop culture, the rumors weren't entirely outlandish.
The main cast, including Nina Dobrev, Ian Somerhalder, and Paul Wesley, have occasionally been asked about the possibility in various interviews. While they've often expressed their love for their characters and the world of Mystic Falls, none has confirmed any solid plans for a movie. Somerhalder once jokingly commented on how Damon might be "too old to play a vampire" on the big screen, while Dobrev has hinted that Elena's story felt complete.
Another twist in the tale came when "The Originals" – the successful spin-off centered around the Mikaelson family – also concluded, sparking its own set of movie rumors. Some fans even dreamt of a crossover movie featuring characters from both shows.
However, as of now, there's no official word or concrete plan regarding a "The Vampire Diaries" movie. While the thought of seeing Damon, Stefan, Elena, and the rest of the gang on the big screen is tantalizing, it might be best to treat these rumors with a pinch of salt.
Still, in a world of reboots, remakes, and revivals, never say never. If the stars align and there's a compelling story to tell, fans might just get their wish.