When Actors and Roles Become One!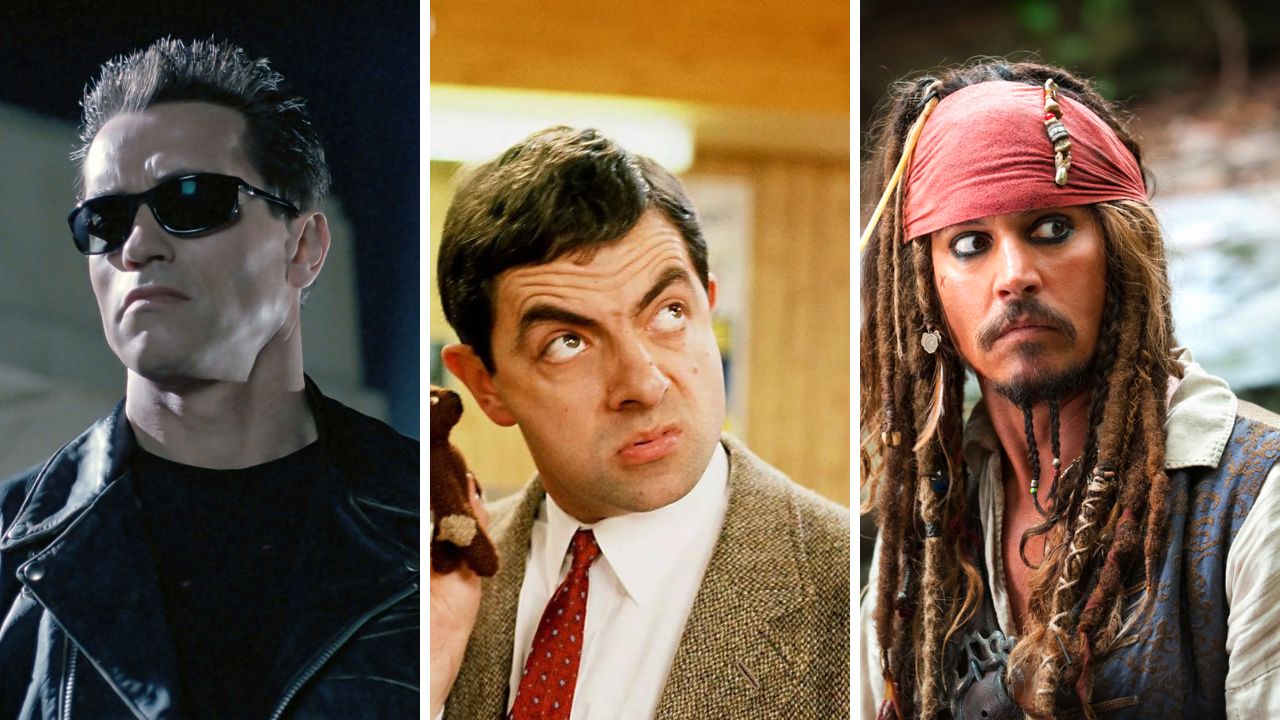 Sometimes, an actor slips into a role so perfectly that it's hard to tell where the character ends and the actor begins.
They become so iconic in these roles that it's nearly impossible to imagine anyone else stepping into their shoes. Here's a look at some of those unforgettable matches:
Robert Downey Jr. and Iron Man/Tony Stark
Who else could've brought the swagger and charm to Tony Stark the way Robert Downey Jr. did? He wasn't just playing Iron Man; for many, he is Iron Man.
Daniel Radcliffe and Harry Potter
Watching Daniel Radcliffe grow up as Harry Potter felt like watching a family member grow. He didn't just act as Harry; he lived him.
Rowan Atkinson and Mr. Bean
Rowan Atkinson's Mr. Bean, with his quirky antics and almost silent comedy, is pure magic. Can you even picture someone else pulling those faces or getting into such hilarious predicaments?
James Gandolfini and Tony Soprano
James Gandolfini's portrayal of mob boss Tony Soprano was so authentic and raw. He wasn't just acting; he seemed to embody the very essence of Tony.
Sir Patrick Stewart as Captain Picard and Professor X
Sir Patrick Stewart has the unique distinction of being synonymous with not just one, but two iconic characters. Whether leading the Starship Enterprise as Captain Picard or guiding mutants as Professor X, Stewart owned both roles.
Macaulay Culkin and Kevin McCallister
Remember the kid who outsmarted burglars with his clever traps in "Home Alone"? Macaulay Culkin as Kevin McCallister is pure childhood nostalgia. It's hard to think of that movie without his mischievous grin.
Michael Richards and Kramer
Every time Kramer burst through that door on "Seinfeld", you knew you were in for a laugh. Michael Richards didn't just play Kramer; he was the very embodiment of his zany energy.
Arnold Schwarzenegger and The Terminator
"I'll be back." Who else could've delivered that line with such conviction? Arnold Schwarzenegger's Terminator is the stuff of legends.
Matt LeBlanc and Joey Tribbiani
"How you doin'?" Matt LeBlanc's Joey Tribbiani, with his lovable goofiness, is a character we all cherish. It's hard to imagine anyone else asking if your food is safe from them.
Johnny Depp and Captain Jack Sparrow
Think of a pirate with swagger and a touch of madness, and Johnny Depp's Captain Jack Sparrow instantly comes to mind. He wasn't just a character in the "Pirates of the Caribbean" movies; he was the heart and soul of the series.
Christopher Reeve and Superman/Clark Kent
When you picture Superman soaring through the sky, it's Christopher Reeve's face that likely pops up. He wasn't just the Man of Steel; he was also the endearingly clumsy Clark Kent, setting the bar high for anyone who'd wear the cape after him.
Sean Connery and James Bond
Smooth, suave, and with a killer charm – that's Sean Connery's James Bond for you. He was the original 007, and for many, he's still the best.
Harrison Ford and Indiana Jones
Who doesn't want to go on an adventure with Harrison Ford's Indiana Jones? Fedora, whip, and that daring spirit – he's the archaeologist we all secretly want to be.
Peter Sellers and Inspector Jacques Clouseau
Peter Sellers' hilariously clumsy Inspector Clouseau from the "Pink Panther" movies is comedy gold. Every time he's on screen, you know you're in for a laugh.
Vivien Leigh and Scarlett O'Hara
Vivien Leigh's Scarlett O'Hara from "Gone with the Wind" is fierce, passionate, and unforgettable. It's a performance that's stood the test of time.
Anthony Hopkins and Hannibal Lecter
Creepy, cunning, and oh-so-chilling, Anthony Hopkins' Hannibal Lecter is the stuff of nightmares. Just hearing his voice can give you goosebumps.
Heath Ledger and The Joker
Heath Ledger's Joker in "The Dark Knight" was more than just a villain; it was a performance that shook the world. It's no wonder he was honored with an Oscar for it.