A charismatic face from the big screen, Woody Harrelson is a household name in Hollywood and he's been a part of some of the most iconic projects in the 21st century.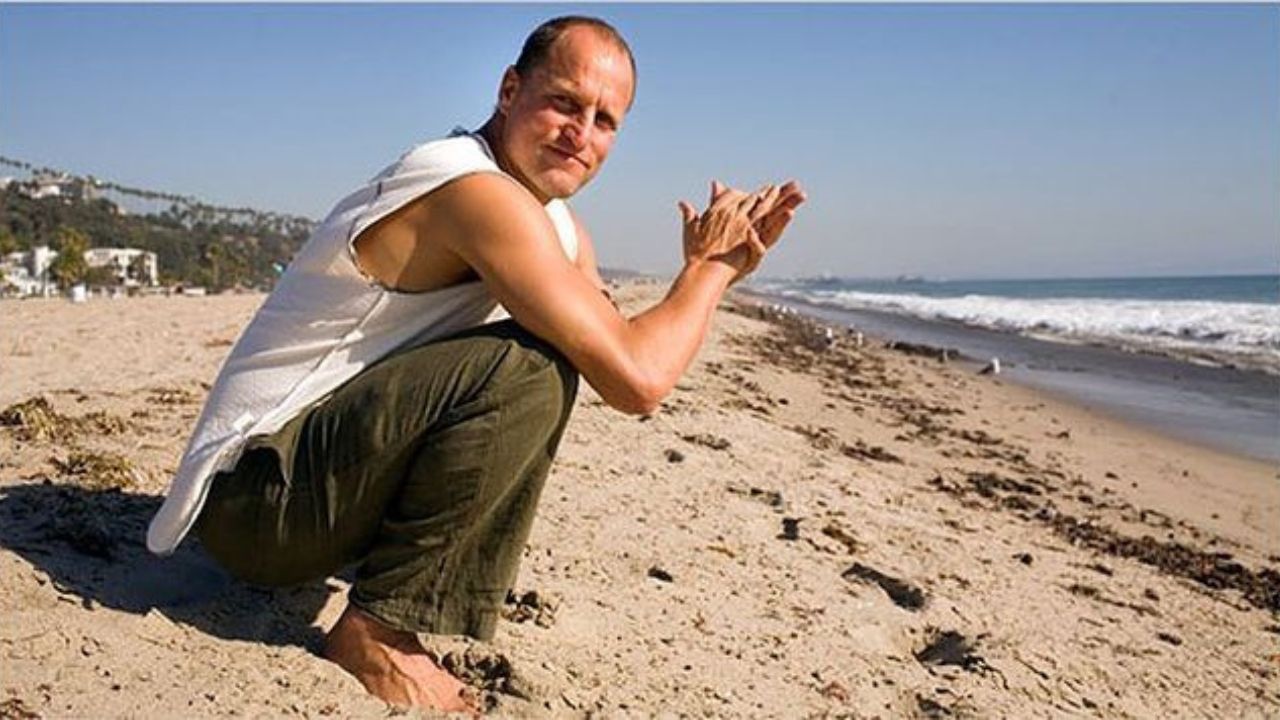 The older generations may remember him from the hit TV series Cheers, while the younger ones recognize him as the lead detective from "True Detective".
With many more roles under his belt and even three Oscar nominations, he grew a pretty large following and fan base.
But, as Woody likes to put it, none of that compares to his lovely wife – Laura Louie.
Who Is Woody Harrelson's Wife and How Did They Meet
Laura Louie was born in 1965 and she is of Asian descent. Unlike her husband, she doesn't have a glorious Hollywood career, but she has worked behind the scenes for a while.
They met back in 1987 on the set of Cheers, where Laura was working. After an amazing conversation they had together, Laura was offered the position of Woody's assistant, which she accepted. That was the beginning of their love story.
For the first three years, they were just friends and while Woody had some feelings for her, he didn't want to jeopardize the friendship.
Still, he couldn't shake Laura off his mind, so he confessed his love to her by serenading a song.
Their relationship was rocky from the start and many people doubted his love after he abruptly left her at the altar in 1992 and flew to a party in Hawaii.
Knowing Woody's dating history and reputation, his friends and family didn't think this relationship was a good idea. Not many people believed they were going to last.
However, Laura always stood by his side and offered support.
Luckily, Woody has calmed down and matured, and eventually married Laura without escaping the altar.
He has three daughters with Laura – Deni, Makani, and Zoe.
They tied the knot in 2018. The wedding was small and humble. It was held near their home in Hawaii, and it apparently wasn't a big one, it cost only $500.
Reasonable spending and sustainability are a big part of their personality, so no wonder there was no big spending. Even their wedding rings cost just $300.
After supporting him for so many years and staying beside him, Laura decided to try a business of her own. She teamed up with her friend and founded Yoganisc – the first organic grocery delivery in LA in the 90s. This whole business plan was financed by Woody himself. He was very supportive of his wife, and the business quickly came to life.
One of the things they have in common is environmental awareness and sustainability. Both Woody and Laura are world-known activists. More than a decade ago, they founded a website called VoiceYourself, which shares many tips on being more eco-friendly and healthy.
Nowadays, Woody and Laure live a pretty normal and slow-paced life. Their love is still going strong after 30 years and they spend most of their time in Maui.