Most people remember David Caruso from his role as Lieutenant Horatio in CSI Miami.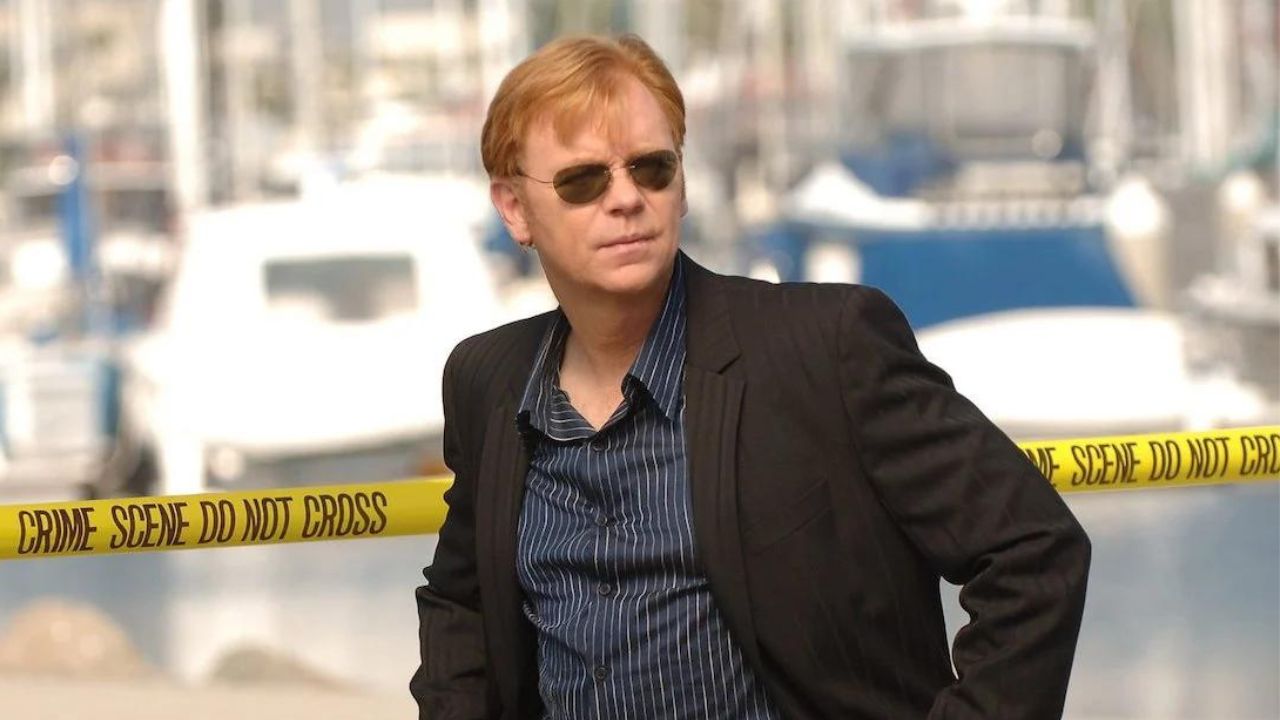 In the hit series, Caruso's demeanor and trademark oneliners are stints one must watch. 
He is also part of the show's theme song, where he fiddles with his sunglasses while delivering the show's quip.
Before he landed this role on the blockbuster CSI Miami, he had played Detective John Kelly on NYPD Blue.
MORE: What is Alex O'Loughlin From "Hawaii Five-0" Doing Now? He Doesn't Plan On Returning To Acting
Why did David Caruso Leave CSI Miami
David Caruso left CSI Miami after the show ended in 2012. After ten successful seasons, CBS decided to cancel the show.
Most fans anticipated that David would land another major role after his success with CSI, but that wasn't the case.
The actor has never appeared in any film or series for a long time. Some think it's because the 64-year-old wanted to go out on a high.
Another common rumor floating around is that nobody could afford to produce him. Reports indicated that CSI Miami was largely successful, and the actor bagged $400000 per episode.
Anyone looking to procure his services after CSI definitely had to match this price tag.
This can be a hurdle for most productions since current TV shows don't attract large audiences.
Alternatively, maybe we don't see much of the actor because he was used to law enforcement roles.
What Steven Bochco said about David Caruso
In the 1980s, Caruso was a commonplace name in several movies. He landed his major role in NYPD Blue in 1993, where he played John Kelly, a detective.
However, David wanted to be a movie star, not a TV star. As a result, he had many squabbles with directors and writers so that they would sack him.
According to Steven Bochco, NYPD Blue's showrunner, he put up with the actor because he was the perfect fit for the John Kelly role.
Unlike Bochco, David Milch, a writer in the show, couldn't stomach David's demeanor.
In his book, Truth is a Total Defense, Steven wrote, "Caruso's behavior was, simply put, cancerous. He was emotionally unavailable to everyone, and he was volatile, moody, or sullen, depending on the day. Most people don't function well in a dysfunctional environment, but Caruso loved it because he was the source of all the discontent, and it empowered him."
Eventually, they had to let David go because he made heavy financial demands.
Caruso's dream of stardom failed, and he returned to TV.
CSI: Miami is about a team of forensic scientists who solve crimes for the Miami-Dade Police Department.
Although the original CSI series was set in Las Vegas, CSI: Miami is set in Miami, though filmed in Los Angeles.
It is the second CSI franchise, with CSI: NY as its spinoff.
The show is about a group of forensic scientists and criminalists employed by the Miami-Dade Crime Scene Investigations Bureau.
Their duties range from death to crime scene investigations, collecting and analyzing evidence while in the field.
The team is led by Lieutenant Horatio Caine (David Caruso), who has become the face of the series through his appearance on and off.
The CSIs regularly come into contact with other law enforcement agencies, including the Miami Police Department (MPD), Florida Department of Law Enforcement (FDLE), and Drug Enforcement Administration (DEA).
Episodes Plot
A typical episode begins with a crime that involves a dead body.
Sometimes, more than one crime scene provides more than one victim to investigate.
The CSIs then collect all available physical evidence and take it back to the lab for examination.
Once evidence from a scene has been discovered, it mustn't be contaminated, lost, or destroyed by anyone until the CSIs can process it in their "clean room."
If any evidence was taken into an uncontrolled environment, such as an ambulance or police cruiser, it must be removed from that environment and kept in its original state.
All clues must be followed up on; nothing must be ignored.