The popular Netflix show "Bridgerton" will no longer use corsets because they're uncomfortable.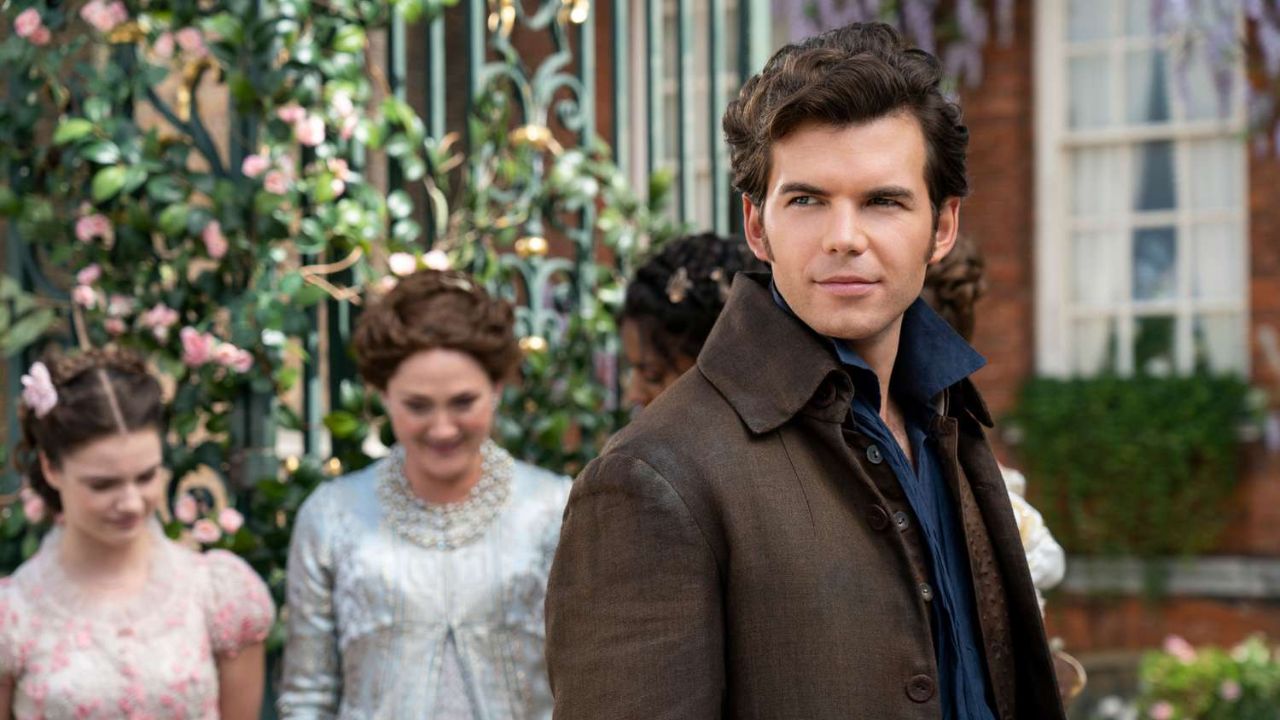 Actors had been voicing their discomfort with these old-fashioned, tight outfits. What's more, it looks like they slipped up and gave away the premiere date for Season 3!
The date, December 14th, was shared on their Instagram, but they quickly covered their tracks and removed the date from the post. This isn't the first time they've done this – remember the Queen Charlotte incident?"
MORE: One Important Bridgerton Character Might Not Be Around in Season 3
Corsets, the constricting undergarments iconic to period dramas, have long been associated with presenting an image of the past that can cause discomfort and even health issues for the actors wearing them. This is especially true for the actors of "Bridgerton," who often have to endure the pinching and bruising of these garments for hours on end during the show's long shooting days.
According to a source that spoke to The Sun, there were major health and safety concerns involved. "Many stars have reported bruising and even breathing problems," the source explained.
READ: 'Queen Charlotte' Is Better Than 'Bridgerton
Besides the physical discomfort, there was also concern about the message these corsets were sending. The source pointed out that promoting cinched waists and unrealistic body standards was not a great look for modern broadcasters and streaming platforms.
Therefore, producers of "Bridgerton" have reportedly taken the unprecedented step of informing the cast that corsets will no longer be part of their costume requirements. This is indeed a major shift in the world of period dramas, marking a move towards more progressive and actor-friendly costume practices.
This decision was not made without reason. The discomfort caused by these corsets came to the forefront when "Bridgerton" star Simone Ashley, who plays Kate Sharma in the series, revealed the difficulties she faced due to the restrictive attire.
In an interview with Glamour, Ashley described the process of being fitted into the corsets as a challenge. Unable to bend over to put her shoes on and even suffering a torn shoulder, Ashley's struggles didn't stop there.
Eating while wearing the corset turned out to be a disaster, leading to her feeling sick after a heavy lunch on set. "That's when I needed to be sick, basically because I was wearing the corset," she shared. "I realised when you wear the corset, you just don't eat. It changes your body."
With Netflix's decision to ban corsets, the cast members of "Bridgerton" can now breathe easier – both figuratively and literally. The move may spark a new trend in period dramas, pushing for a more comfortable and health-conscious approach to historical accuracy.