'Queen Charlotte' Outshines 'Bridgerton': A Fan Perspective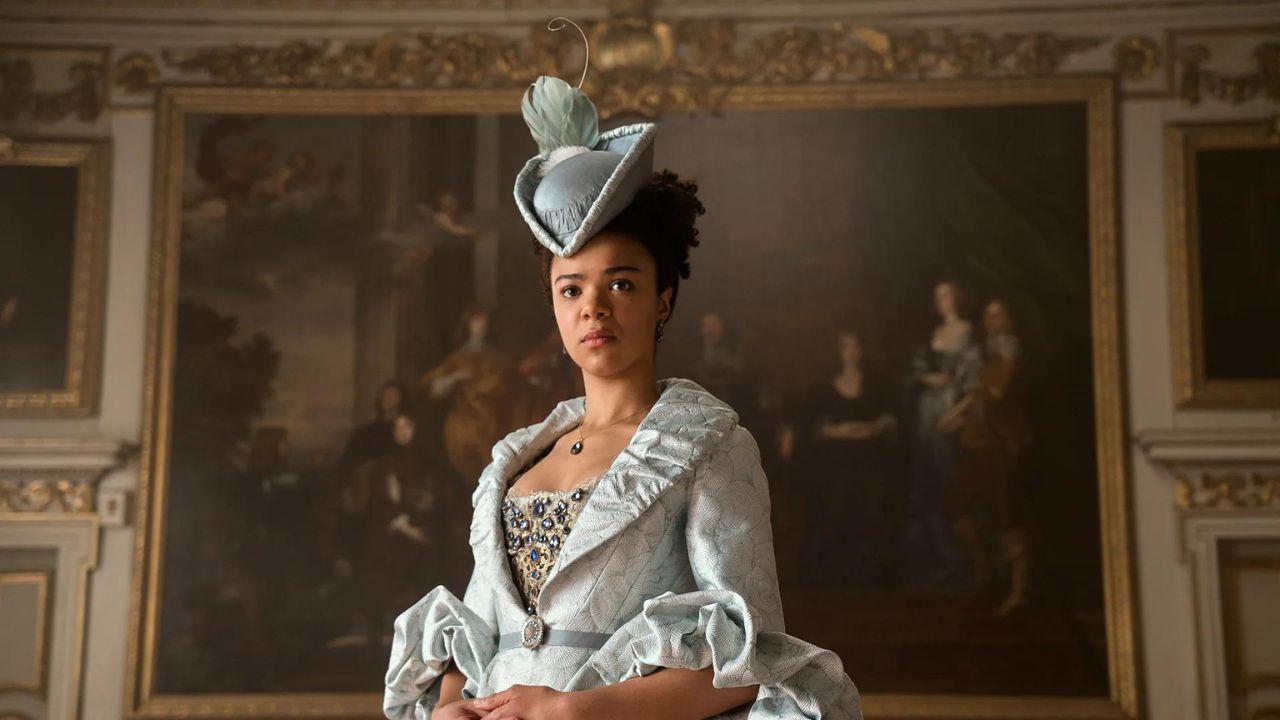 All six episodes of "Queen Charlotte: A Bridgerton Story" have dropped on Netflix and the verdict is in: this show isn't just living up to the hype, it's smashing it.
Fans of the original "Bridgerton" series are now singing praises of this newcomer, with many even going as far as to claim that "Queen Charlotte" has surpassed its predecessor in a few key areas. Let's unpack why fans, and we agree with them, believe that "Queen Charlotte" is outshining "Bridgerton" in its debut season.
Queen Charlotte is More Mature
One of the compelling aspects that set "Queen Charlotte" apart is its mature tone. "Bridgerton," while beloved for its charm and lighthearted nature, is a stark contrast to the intensity that "Queen Charlotte" commands. This isn't just a series about frilly dresses and high society scandals – it delves deep into the complex realities of its time.
"Queen Charlotte" doesn't shy away from hard-hitting themes, such as the British bringing people over from Sierra Leone and denying them the titles or lands they were promised. It explores the intricate dynamics of power, prejudice, and the complicated love story between Queen Charlotte and King George.
Charlotte's struggle against societal norms and expectations is portrayed poignantly. The scene where she instructs the artist to lighten her skin is a heartbreaking nod to the colorism prevalent during the era. It's scenes like these that make "Queen Charlotte" a powerful watch.
The series also excels in depicting the complex relationships among its characters, from the tumultuous relationship between Charlotte and the King's mother to the lighter moments of camaraderie between Lady Danbury and the King's mother. The show's mature approach to storytelling, combined with its unflinching portrayal of its characters' trials and tribulations, gives it an edge over "Bridgerton." This depth of narrative and character development has left viewers, including us, thoroughly captivated, and eagerly awaiting what's next.
Production
The second reason lies in the exceptional production quality of "Queen Charlotte," which appears to outshine "Bridgerton" in several ways. The writing is crisp, the storylines are more fully developed, and the costumes are simply breathtaking. The show seems to have a higher budget, and it certainly shows in every detail.
The quality of the music also deserves a mention. While "Bridgerton" is known for its orchestral renditions of popular songs, "Queen Charlotte" opts for fewer such pieces. However, when they do occur, they fit the context perfectly, enhancing the overall viewing experience.
The performances in "Queen Charlotte" are also commendable. While this may be a point of contention for some, the general consensus seems to be that the acting is superior to that of "Bridgerton." The characters come alive on screen, their emotions resonating with viewers in a way that feels real and profound.
Of course, the series is not without its flaws. Some storylines, such as one involving Lady Danbury, may not sit well with all viewers. There's also a bit of confusion regarding the timeline and Daphne's second child. However, these minor issues do little to overshadow the show's overall brilliance.
Despite initial skepticism, "Queen Charlotte" has proven itself to be superior to "Bridgerton" in the eyes of many viewers. The show's success lies in its ability to blend impeccable production values with rich storytelling and impressive performances. It's no wonder that fans are clamoring for a second season.
Cast
The cast's collective performance is nothing short of spectacular, with each actor bringing their character to life in a captivating manner.
Corey Mylchreest, who plays King George, is a standout performer. He went above and beyond in his research into the real King George, and it shows in his nuanced portrayal of the character. This dedication to character development is evident in the entire cast, making it easy for viewers to become invested in each character's journey.
The emotional impact of the show is immense, with the season finale leaving many viewers in tears. The confession of love scene is a particular highlight, demonstrating the depth of emotion the show is capable of eliciting.
The dynamics between the characters also add a layer of intrigue to the show. The interactions between Lady B and Lady D are a delight to watch, ranging from amusing conversations about blooming gardens to heartbreaking revelations about their tragic love stories.
The tragic tale of Brimsley and Reynolds is another subplot that resonates strongly with viewers. Finally, the performance of the actor playing the young Lady D is noteworthy. Her powerful portrayal is compelling, and her storyline with Lord L adds another layer of depth to the series.
Queen Charlotte benefits from Bridgerton
"Queen Charlotte: A Bridgerton Story" benefits immensely from the groundwork laid in the first two seasons of "Bridgerton." The prequel series was able to jump directly into its narrative without needing to dedicate as much time to the setup and background exposition that the first two seasons of "Bridgerton" required.
Many of the moments in "Queen Charlotte" that resonated powerfully with audiences owe their impact to the context and backstory provided by "Bridgerton." The prequel series' narrative is enriched by the viewer's existing understanding of the characters and world built up over the first two seasons of "Bridgerton."

However, this interdependency also means that "Queen Charlotte" might not stand as strongly on its own for viewers who haven't seen "Bridgerton." Without the foundational knowledge provided by the original series, the prequel's story might feel more fragmented and harder to follow. This illustrates the importance of "Bridgerton" in shaping the narrative success of "Queen Charlotte," and suggests that both series are best appreciated when viewed together.
Conclusion
"Queen Charlotte: A Bridgerton Story" outperforms "Bridgerton" in almost every aspect – writing, pacing, acting, costume design, and more. It masterfully handles complex, timely themes like racial commentary and mental illness, offering nuanced portrayals of bipolar disorder and LGBTQ+ relationships that eschew common tropes and clichés.
For those of us who live with mental illness, it was particularly powerful to see a character with what appeared to be bipolar disorder not vilified, but nurtured and eventually accepted. The inclusion of a gay romance that focused on the relationship itself, rather than on coming out or facing intense homophobia, was another refreshing change.
That being said, "Bridgerton" serves its purpose as a more traditional, light-hearted romance. It's an easier watch for those times when you just need something uncomplicated and enjoyable. Both shows have their time and place, but when it comes down to the objective merits, "Queen Charlotte" stands out as superior.
It certainly helped that "Queen Charlotte" didn't juggle as many subplots and characters as "Bridgerton." This allowed for a more focused and coherent narrative that truly showcased Shonda Rhimes' storytelling prowess. In the end, "Queen Charlotte: A Bridgerton Story" doesn't just live up to the legacy of "Bridgerton" – it raises the bar.