Expect More Regency Romance and Drama as New Installment Set to Spotlight Penelope and Colin's Evolving Relationship Nears Filming Finish Line.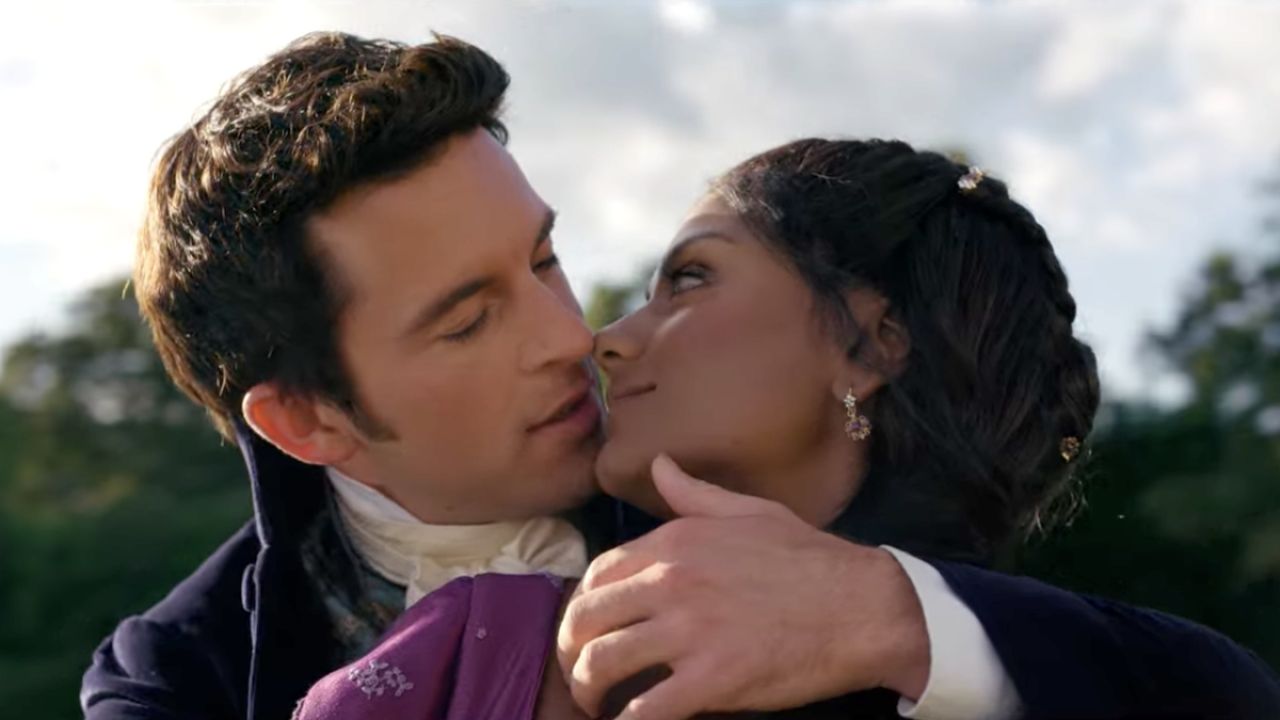 Netflix's fan-favorite series, 'Bridgerton,' is on the brink of wrapping up filming for its much-awaited third season, set to air around the holidays in 2023.
MORE: Penelope vs Eloise: The Complicated Friendship in Bridgerton and What Season 3 Might Bring
For the fervent followers of Bridgerton, there's some exciting news. The eagerly awaited third season of the much-loved Netflix show, based on Julia Quinn's popular novels, is nearing the end of its filming process.
Set amidst the elegance and drama of the 19th century Regency era in London, Bridgerton spins a captivating tale of romance involving the Bridgerton siblings.
Although the third book, An Offer From A Gentleman, explores the romantic journey of Sophie Beckett and Benedict Bridgerton, the upcoming third season takes a detour, drawing instead from Quinn's fourth novel, Romancing Mr. Bridgerton.
The spotlight in this season will be on Penelope and Colin, as their strained friendship evolves into a deeper connection.
As per the official description shared on Twitter, "The third season of Bridgerton sees Penelope Featherington (played by Nicola Coughlan) struggling to let go of her longstanding crush on Colin Bridgerton (portrayed by Luke Newton), especially after his disheartening remarks about her in the previous season. However, her lack of self-confidence leads to a series of disappointments on her journey towards marital bliss."
Despite rumors of a delay, fans can heave a sigh of relief knowing that filming for the third season is almost wrapped up. Speaking to the Evening Standard, Coughlan expressed her mixed feelings, saying, "It's been one of the best experiences of my life. I'm really sad thinking of it being over but also happy I can finally sleep."
Meanwhile, eagle-eyed spectators noticed extras waiting outside a wedding chapel in London, adding to the excitement. There were reports of a slight delay due to some last-minute rewrites.
An insider revealed, "Filming has been delayed due to the screenwriter not being happy with the direction of it. We have been told that it needs the fun back, so there are changes, which of course, means delays."
However, the team is committed to crafting a delightful experience for Bridgerton fans, just as they've done in the past.
The highly anticipated new season is expected to make its debut around the holiday season in 2023.
Meet the Cast: Who's Who in 'Bridgerton' Season 3?
The returning and new faces of 'Bridgerton' Season 3 promise to take audiences on another thrilling romantic journey. Nicola Coughlan, known as the elusive Lady Whistledown, along with Luke Newton as Colin Bridgerton, will take center stage this season.
Fans can also expect to see the familiar Bridgerton family members including Ruth Gemmell as Violet, Jonathan Bailey as Anthony, Luke Thompson as Benedict, Claudia Jessie as Eloise, and others.
A cast shake-up sees Hannah Dodd stepping into the role of Francesca Bridgerton, replacing Ruby Stokes who left to work on another Netflix project.
Despite being the focus of the first season, Daphne, played by Phoebe Dynevor, will not be returning for this season. However, she has left the door open for future appearances.
In contrast, Jonathan Bailey, who shone as Anthony in the second season, has confirmed his return, along with his on-screen wife, Kate Sharma, played by Simone Ashley. The latter is even leaving her role on 'Sex Education' to accommodate her character's growth.
New faces joining the cast for Season 3 include Daniel Francis as the charismatic Marcus Anderson, Sam Phillips as the genial Lord Debling, and James Phoon as the handsome Harry Dankworth.
With the stage set and the cast ready, audiences can look forward to another enthralling season of 'Bridgerton'.