Timothée Chalamet might be the most charming boy from New York that we know.
He was born in 1995, and started his acting career at a very young age, appearing in the short movies "Sweet Tooth" and "Clown" in 2008.
Seeing how striking and endearing Timothée is both on the filming set and off-set, it's not a surprise that a lot of girls are attracted to him.
For all of these girls out there, let's discover if Timothée is single!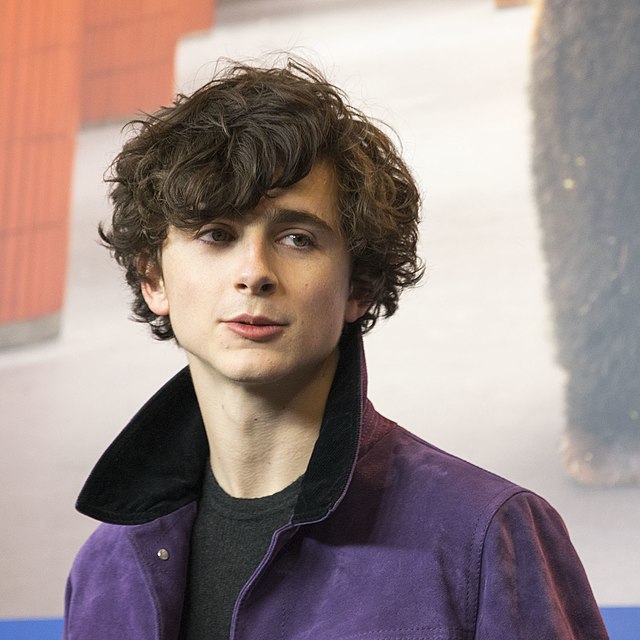 Chalamet made his debut appearance on TV in two short movies "Clown" and "Sweet Tooth", where both of these aired in 2008.
This somewhat helped Timothée's acting career to kick-off, as he soon landed minor roles in the popular TV series "Law And Order", as well as in the movie "Loving Leah".
Timothée got his first major TV roles in 2012, as he joined the cast of two popular TV shows called "Royal Pains" and "Homeland".
From 2012 to 2015, Chalamet also appeared in movies "Worst Friends", "Interstellar", "Men, Women And Children", "Trooper", and "True Deception".
RECOMMENDED:

Zendaya and Tom Holland are Officially Together
He finally gained fame after his biggest role yet, as he appeared in the main role in the 2017 romance movie called "Call Me by Your Name".
"Call Me by Your Name" quickly grossed over $40 million worldwide, as well as winning four awards, including the Academy Award for Best Adapted Screenplay.
After this big hit, Timothée also starred in "Lady Bird" and "Hostiles" from 2017, "A Rainy Day in New York", "The King", and "Little Women" from 2019.
His most recent works include the amazing portrayal of Paul Atreides in the 2021 marvelous movie "Dune", as well as in the upcoming sequel "Dune: Part II".
Chalamet's dating history
Timothée started dating Lily-Rose Depp in 2018, after meeting on the filming set of the 2019 movie "The King".
After seeing their chemistry on screen, it was not a surprise to us when we found out the two actually dated off-set.
The couple was spotted in matching clothes on the red carpet, as well as exchanging kisses on the street and in public places.
Despite their amazing chemistry, the two decided to take a very long break (1-year-long break) before they were seen back together in 2021.
A source close to Timothée confirmed the two got back together, however, Timothée and Lily-Rose haven't shared any public photo or statement since then, so we are not really sure if he's single right now.
As for Timothée's dating history, he was spotted kissing Eiza González in 2020, but the relationship was not addressed publicly.
He also had a brief relationship with Madonna's daughter, Lourdes Leon.
After "Little Women" hit the big screens, the fans were also overwhelmed by the on-set chemistry between Saoirse and Timothée's characters.
Naturally, all fans hoped the two would start dating in real life.
Despite the fans' speculations, Timothée isn't romantically linked to his co-star Saoirse Ronan.
The two have an amazing friendly bond, which they spoke about in the 2019 interview for Entertainment Weekly.
Is Timothée Chalamet single?
As of 2022, Timothée Chalamet is single – at least until it's publicly confirmed by either of the two that he's back with Lily-Rose.
The actor spoke about every aspect of his life in a recent GQ magazine, so check it out if you wish to find out more about Chalamet's daily inspiration and goals in life.