Hollywood can be a cold place to work. Once a person is pushed to the spotlight, those who wish to see them fail to sprout.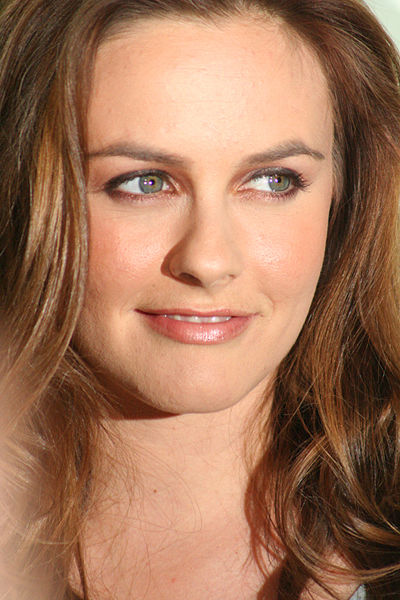 They will look for things to knock a person down. This is what Alicia Silverstone experienced.
When she was on the rise, guns were pointed at her. This resulted in her making a lot of decisions to protect herself.
Everyone noticed when Alicia Silverstone strode the school halls in a bright yellow plaid dress in Clueless.
They felt like they saw the beginning of America's Sweetheart.
She caught the nation's attention with her beauty and brilliant performance as Cher Horowitz, the well-intentioned but ditzy Valley Girl with the most bizarre utterances and the most stunning fashion.
The role catapulted Alicia since she negotiated a contract worth millions of dollars with Columbia Pictures.
She performed in various films in the 90s and 2000s like Blast from the Past, Batman and Robin, and Scooby-Doo 2: Monsters Unleashed.
But like previous cases, the actress could not hold the public's attention and fame, so Silverstone, once considered brilliant with a bright future, 'disappeared' before the limelight.
The reasons are not as easy as they seem. It is a sad reality in the movie industry that when actresses do not conform to a sexual image, they get criticized for being unattractive.
By the time she was acting in Batman and Robin, she had been pushed to the side of 'unattractive' and experienced different critical statements on her body and weight increase.
Silverstone understood that she did not deserve the treatment she was receiving, and it was harsh for people to put her through the stress.
DID YOU KNOW?

Alicia Silverstone started her career at the age of six!
Why did Alicia Silverstone quit acting?
The actress' response to the constant onslaught was not to surrender to the pressure; she realized that it was better to take a break and concentrate on other interests than persevere the shame and pain.
In an interview with Vanity Fair, she chose to move away from the body shaming by taking a step away from what she loved.
She said, "I had no interest in being famous or maintaining any kind of fame."
Silverstone did not retire; instead, she became selective of her engagements. She preferred to stay away from the toxicity that engulfed her.
During their wedding ceremony with her husband, Christopher Jarecki, in 2005, Alicia realized her passion for veganism, activism, and theater.
She got to know that her life was not about acting, and there were far better engagements in life that needed her.
Rediscovering Herself
In recent years, the actress has been involved in different initiatives to create awareness of unhealthy farming practices and animal cruelty.
She works tirelessly to promote eco-friendly living, and she is excited about her organic garden.
She has authored The Kind Mama and The Kind Diet, books that promote vegan diets.
These may contrast the fame and glamor of acting, but as long as she is happy, the decision was worth it.
Silverstone rediscovered her passion for acting in theater.
The Guardian indicated that a role in the play Boston Marriage ignited a flame in her that made her choose to give acting another chance.
Despite refusing to participate in Part 2, she attempted to create a place within the industry based on her experiences.
She continues to follow her dreams on stage, though she has created room for hobbies, acting, and activism. Being a working mother, she has no option but to balance family life and work.
Current Engagements
She made two movies in 2020, Sister of the Groom and Bad Therapy.
She has also been involved in other projects like The Baby-Sitters Club, in which she acts as Elizabeth Thomas-Brewer.
Despite acting on the big screen, she still loves theater, and she once said, "I hope to be doing theater until I'm dead."
Alicia is active in social media. She has posted various videos on TikTok. A few of them are short videos from her acting days in Clueless.
Whether it's film, theater, or her garden, Silverstone has managed to regain control of her life and escape the toxic narratives created about her.
She told the Guardian how she was compelled to skip important phases while growing up as a teenager.
This makes it reasonable for her to assess herself as a grown-up.