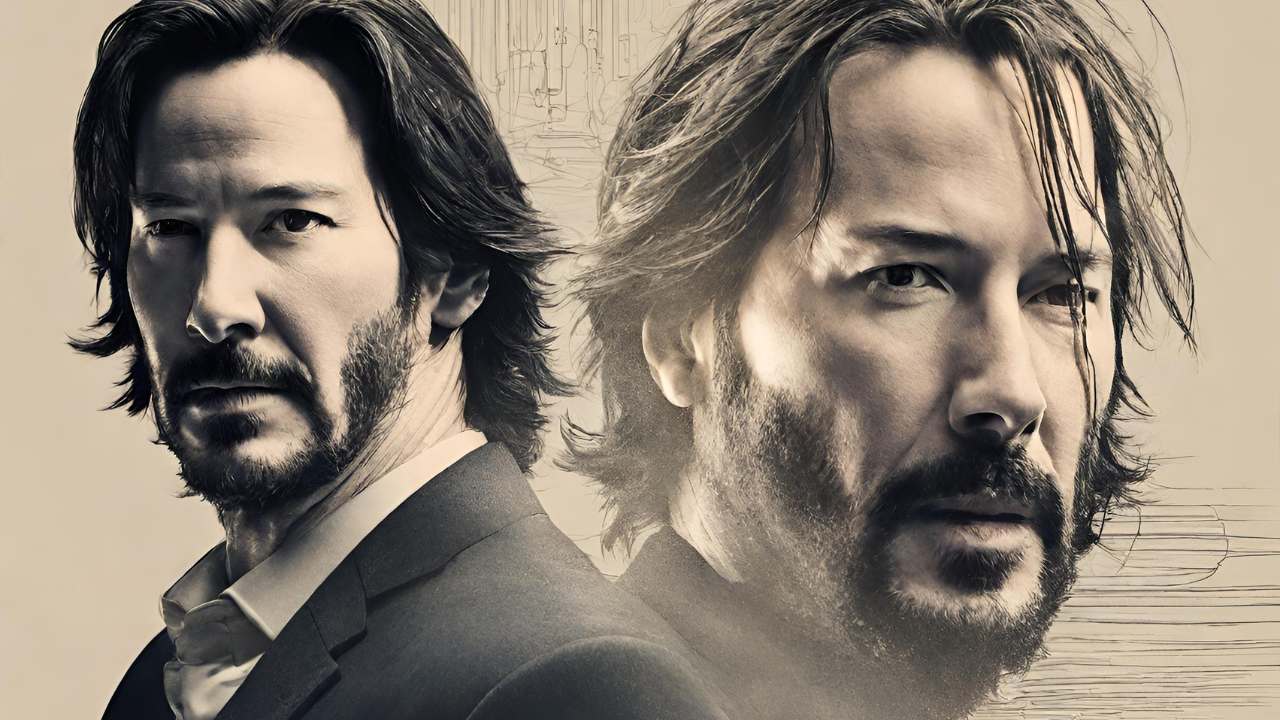 With a career over three decades long, Keanu Reeves is a name that rings a bell for exhilarating action, compelling performances, and memorable characters. As Reeves steps into the next stage of his career, a variety of new projects line the horizon. Whether it's reprising his iconic role as John Wick or exploring fresh narratives, the actor's upcoming roster is both diverse and thrilling. Let's dive into the exciting lineup of movies that await us from Keanu Reeves.
John Wick: Chapter 5
The John Wick series, starring Keanu Reeves as the titular character, has been a massive hit at the box office, with the first four films collectively grossing over $1 billion worldwide​​. The latest, John Wick: Chapter 4, contributed over $432 million to this total, with $187 million coming from domestic audiences alone​​.
Following the success of John Wick: Chapter 3, there was an announcement in 2020 about John Wick: Chapter 5. Initially, it was planned to film Chapter 4 and Chapter 5 back-to-back, but that plan changed, causing some uncertainty about the fifth installment's production schedule​​. As it stands, the production of John Wick: Chapter 5 is not confirmed, and its future depends on various factors, including the continued interest of audiences in the franchise​​.
Read also: John Wick: Dead or Alive? Keanu Reeves Weighs In
Ballerina (2024)
"Ballerina" is a forthcoming action thriller slated for release on June 7, 2024. Directed by Len Wiseman and penned by Shay Hatten, this film is the inaugural spin-off from the successful John Wick franchise, nestled chronologically between "John Wick: Chapter 3 – Parabellum" (2019) and "John Wick: Chapter 4" (2023)​​.
The narrative orbits around Rooney, a ballerina-turned-assassin, portrayed by Ana de Armas, embarking on a vengeance-fueled hunt for the culprits behind her family's murder​2​​3​. Alongside de Armas, the film features a stellar cast including Keanu Reeves reprising his iconic role as John Wick, as well as Ian McShane, Anjelica Huston, and others from the John Wick narrative arc​​.
The journey from script to screen began when Lionsgate acquired Shay Hatten's spec script back in 2017. This acquisition led to Hatten contributing to "John Wick: Chapter 3 – Parabellum" and serving as the lead writer for "John Wick: Chapter 4." In October 2019, Len Wiseman was brought on board as the director, and by April 2022, the film was officially announced with Ana de Armas in the lead role, replacing Unity Phelan who initially portrayed the character in "Parabellum"​​.
"Ballerina" isn't just a tale of revenge, but a high-octane expansion of a cinematic universe much beloved by audiences. With its release, it opens a new chapter, not just for the protagonist Rooney, but for the John Wick saga, promising a blend of balletic grace with brutal action.
The curtains will lift on this narrative at theaters on June 7, 2024, ushering audiences into a new narrative arc while keeping them on the edge of their seats, as the ballet of bullets and vengeance pirouettes on the big screen​.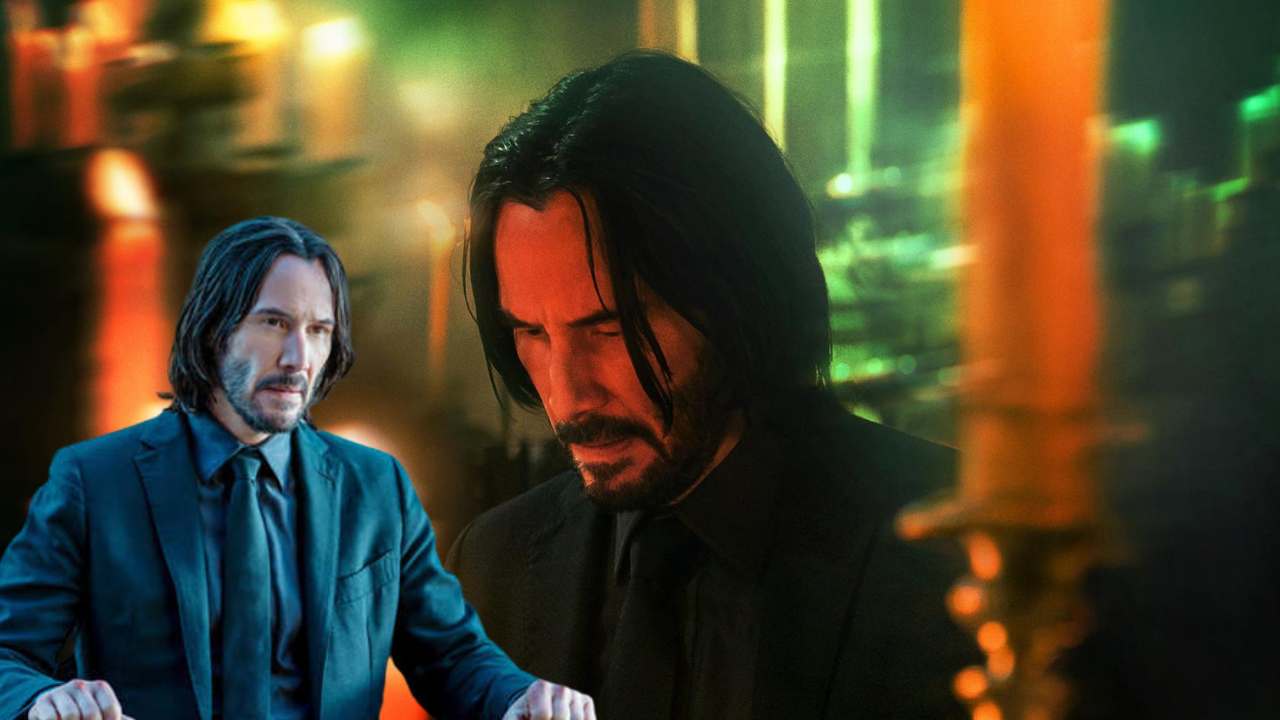 BRZRKR
A live-action adaptation of the comic book series co-written by Reeves, BRZRKR is about a character called "B," a half-human/half-god. Besides producing and acting in the film, Reeves will voice the character in a spinoff anime series. Although picked up by Netflix, the release date is yet to be announced​​.
Rally Car
Rally Car is a movie currently in pre-production, featuring Keanu Reeves in the leading role. The narrative follows an American NASCAR driver who rekindles his career by participating in an international Rally Car race across China, discovering the essence of teamwork as he allies with a young Chinese woman aspiring to be a driver herself​​.
The project has Keanu Reeves both in front of and behind the camera, as he's not only starring but also producing the film. The director's chair has been filled by Olivier Megaton, known for his work on Taken 2 and Taken 3. Jeremy Lott is credited as the screenwriter, having penned the scripts for Lore and Man at Arms in the past​​.
The movie initially sparked interest around 2017, but it seemed to have hit a snag as it lingered in the pre-production phase for a few years. The project was greenlit as far back as 2017, but it had been on the lookout for a director until Olivier Megaton came on board​​. The premise circles around Keanu Reeves portraying a fictional, self-centered NASCAR driver, revitalizing his career through an international rally car race across China, in which he partners with a team​. This storyline is a fresh venture for Reeves, linking the adrenaline-fueled world of car racing with the actor's knack for action-packed roles.
Rain
This television mini-series, based on Barry Eisler's books, will feature Reeves as John Rain, a half-Japanese, half-American contract assassin. Though there isn't a release date yet, and it hasn't gone into production, this project is another exciting venture on Reeves' horizon​.
More: Mission Impossible and John Wick Are the Only Franchises That Kept Getting Better And Better With Each Movie