How 'Succession' Stars Earned More than 'Euphoria's' Despite Lower Ratings?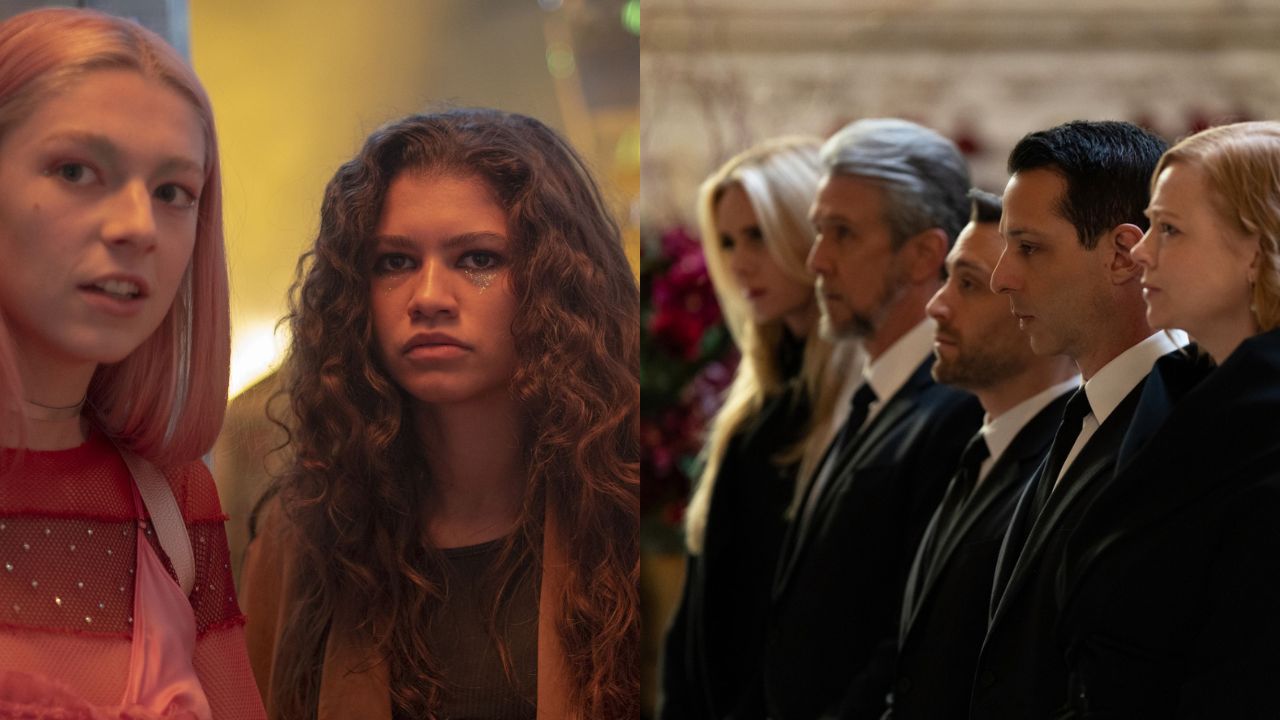 The glitz and glamour of HBO's mega-hits, "Succession" and "Euphoria," go far beyond their mesmerizing plotlines and character dynamics.
With both shows making waves in the industry and creating significant buzz among viewers, the cast members have been smiling all the way to the bank. However, a deeper dive into their earnings reveals a surprising disparity.
MORE: 'Succession' Actor Fisher Stevens Wrote Spinoff Focusing on His Character Hugo Baker
"Succession," despite being slightly less popular than "Euphoria," tops the charts in terms of cast salaries. Its leading star, Brian Cox, reportedly made between $400,000 to $500,000 per episode. His fellow co-stars Jeremy Strong, Sarah Snook, and Kieran Culkin aren't far behind, with salaries ranging from $300,000 to $350,000 per episode.
Interestingly, they started off with a base salary of just $100,000 per episode, which was significantly bolstered as the series gained traction. A testament to their splendid performances, the raised salaries serve as an incentive for these stellar actors to stay, enriching the series with their irreplaceable contributions.
However, creating a convincing and engaging show like "Succession" comes with a hefty price tag. With production costs hovering around $90 million per season, the series spares no expense in bringing to life the intricate world of the ultra-rich Roys, all without making it look ostentatious. It's not just their wealth that makes the characters intriguing; it's their complex and intricate personalities that draw viewers in.
On the other hand, "Euphoria," the second most-watched series on HBO, has its own story to tell in terms of cast salaries. The lead actress and executive producer of the series, Zendaya, outpaces her "Succession" counterparts by earning a whopping $500,000 per episode. But the same can't be said for the rest of the cast.
Hunter Schafer reportedly makes $50,000 per episode, while Sydney Sweeney, despite her breakout performance, started off with just $25,000 per episode in season one. Even though her salary has risen, she now makes around $350,000 per season, it still pales in comparison to Zendaya's earnings.
These salary disparities may have more to do with star power than popularity. Zendaya, with her impressive resume and over 182 million Instagram followers, draws viewers like a magnet.
In fact, "Euphoria" even surpassed "Succession" in live viewership with its season two premiere securing 2.4 million live viewers. And, each episode of "Euphoria's" season two has been viewed over 16 million times across HBO's supported streaming platforms.
In contrast, season three of "Succession" averaged only 550,000 live viewers per episode. But as the saying goes, quality over quantity. Perhaps "Succession," with its nuanced storytelling and complex characters, is the one attracting more HBO subscribers, despite "Euphoria" being the crowd favorite.
Looking into the future, "Succession" could be one of those shows that are talked about for years to come, just like "Breaking Bad," "The Sopranos," and "The Wire." On the other hand, "Euphoria," while popular and critically acclaimed, might just be remembered as another show.