For fans, Connor Roy takes the crown.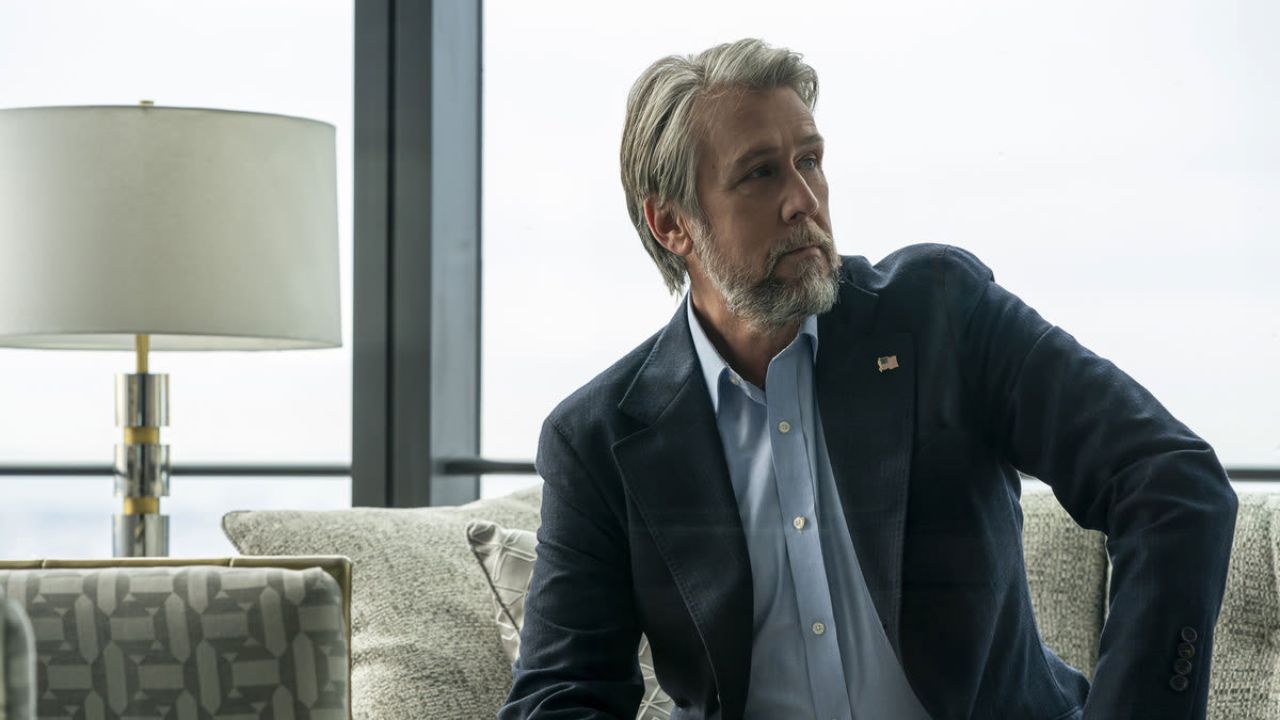 Just finished watching the final season of HBO's Succession? Then you'd know about the smoothie no one wanted to drink, the vote that changed everything, and all the messy family fights. The final episode, "With Open Eyes," showed us all kinds of new highs and lows in the dramatic Roy family.
By the end of the episode, Waystar Royco has a new CEO. Lots of people see this as the main prize. But it wasn't easy getting there. The road was full of hurt feelings and ruined relationships. It was an episode all about fighting, ending with the big question: who will take over after Logan (Brian Cox)?
READ MORE: 'Succession' Actor Fisher Stevens Wrote Spinoff Focusing on His Character Hugo Baker
In the episode before the final one, it was clear that Kendall (Jeremy Strong) and Shiv (Sarah Snook) were competing for control of Waystar. Kendall wanted to keep the company in the family, while Shiv was teaming up with GoJo CEO Lukas Matsson (Alexander Skarsgård) to try to buy the company.
Both Kendall and Shiv were trying to get votes from the Waystar board members. Roman (Kieran Culkin), their brother, had disappeared after Logan's funeral, but they found out he wasn't really missing. He was with their mom in the Caribbean, but instead of comforting him, they were trying to get his vote.
Meanwhile, Matsson was having second thoughts about making Shiv the American CEO of Waystar. He was considering other options, and Tom Wambsgans (Matthew Macfadyen) was one of them. Tom accepted the offer, even though it wasn't really about power, but more about being Matsson's helper.
In the end, Kendall, Shiv, and Roman had to decide who among them should be CEO. They argued a lot, remembering different times when Logan might have wanted each of them to take over. They finally decided Kendall should be the one.
But then, just before the board vote, Shiv changed her mind. She didn't think Kendall should be CEO after all. Kendall tried to convince her, but it didn't work. And when Roman made a hurtful comment about Kendall's children, Kendall lost control.
In the end, GoJo bought Waystar, and Tom became the new CEO.
But according to fans on Reddit, the real winner is Connor Roy. They think he's the smartest of all of Logan's children because he just sat back and enjoyed his money instead of getting caught up in all the drama like Kendall, Roman, and Shiv did. In fact, some fans were even saying Connor should have been president!
One fan shared, "I'm reminded of what Michael McKean said about Chuck and Jimmy in Better Call Saul, 'Chuck made their mom proud, but Jimmy made her laugh.' Connor made Logan laugh, and though he didn't make him proud, the others didn't make Logan proud either. While the other three are 'bullshit' Connor may be delusional but he's real. And he should've been president. I mean come on, that would've been amazing."
Another fan commented, "Notice how he never lost? Throughout the whole show! That's my president."
A third fan expressed, "In a way, he's the smartest of all Logan's kids. He just sat back and was able to do whatever he wanted with his money without being so entrenched in the rat race like Kendall, Roman, and Shiv were." Many fans agreed, pointing out that Connor's approach to life might have been the most intelligent out of all the siblings.
In simpler words, these comments suggest that Connor, even though he didn't become the CEO, still might be the real winner. He stayed away from the drama and lived life the way he wanted to.
Even though 'Succession' has a new boss, fans on Reddit think that Connor Roy is the real winner. He didn't become the big boss at Waystar Royco, but in many ways, he had the best life out of all the Roy kids.