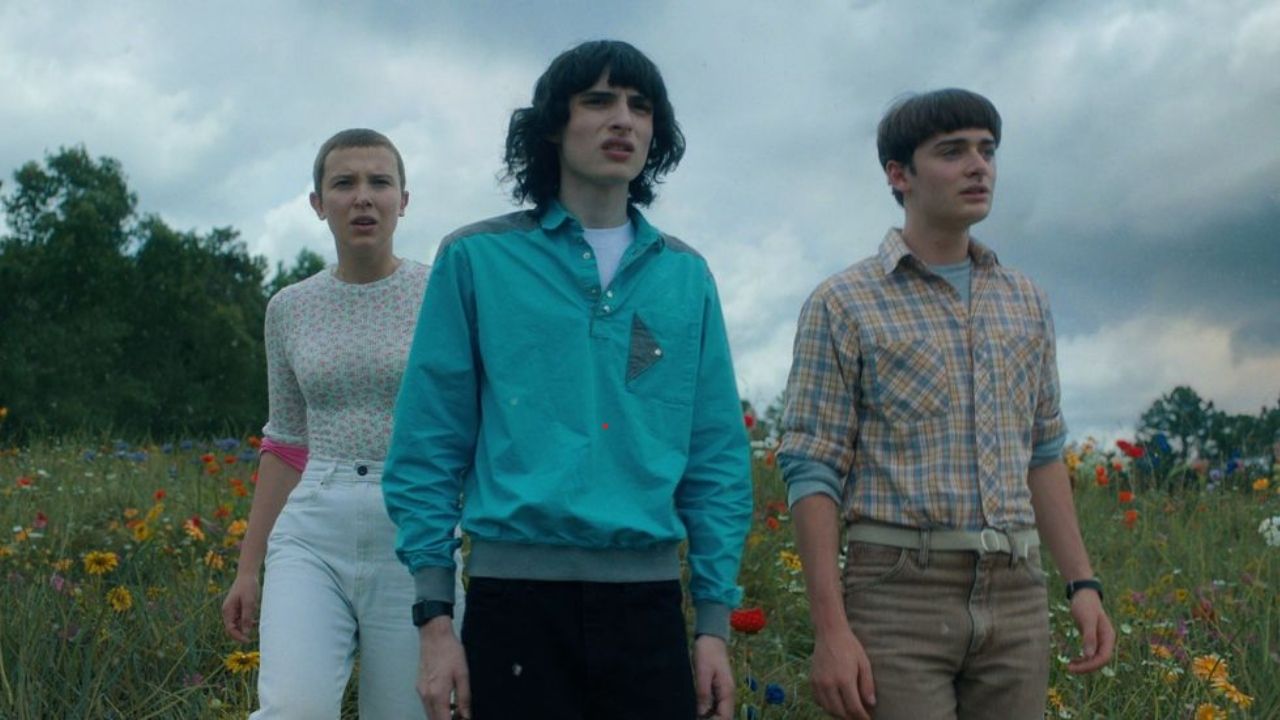 The much-anticipated Stranger Things season five is on the horizon, but fans will have to wait a little longer to dive back into the world of Hawkins.
The creators have set the stage for a final, thrilling showdown to seal the door to the Upside Down once and for all. But can the beloved characters truly rid themselves of the dark world that's been haunting them, and find a way to live normal lives?
With the Duffer Brothers confirming that season five will be the last installment of the gripping series, expectations are sky-high, and there's an enormous amount of story left to unravel.
Before we get into the specifics of the upcoming season's release date and plot, it's worth exploring the financial side of the production. How much will the cast earn for this climactic finale? The numbers might surprise you!
Millie Bobby Brown: $15 Million for Season 5
At just 18 years old, Millie Bobby Brown, who portrays the character Eleven, stands as a self-made millionaire. Her salary for the fifth season is a staggering $15 million, almost $2 million per episode.
During the first two seasons of Stranger Things, she earned around $30,000 per episode, totaling $510,000 for the 17 episodes. However, ahead of season 3, the cast negotiated significant raises, and Millie's earnings jumped to $250,000 per episode, or roughly $2 million for the season. She made $500k per episode for season 4.
Millie's significant pay raise for season 5 aligns with her rising stardom. Her earnings were guaranteed at $7.5 million for the Enola Holmes sequel, but reports suggest she made closer to $10 million. Given the profitability and success of Stranger Things, her $15 million salary for the final season seems fitting.
Tier 1: $9.5 Million Each
Winona Ryder
Winona Ryder, who portrays Joyce Byers, will be earning $9.5 million for her role in the final season.
David Harbour
Similarly, David Harbour, who plays Chief Jim Hopper, will also make $9.5 million for the season.
Tier 2: Over $7 Million Each
Caleb McLaughlin
Playing Lucas Sinclair, Caleb McLaughlin is set to earn over $7 million for the final season.
Sadie Sink
As Max Mayfield, Sadie Sink is also part of the tier 2 cast members making over $7 million.
Extra reading: Sadie Sink on What Will Happen in Stranger Things Season 5 With Her Character
Noah Schnapp
Portraying Will Byers, Noah Schnapp will be earning over $7 million.
Gaten Matarazzo
Gaten Matarazzo, who plays Dustin Henderson, will earn over $7 million.
Finn Wolfhard
As Mike Wheeler, Finn Wolfhard will be making over $7 million for the season.
Tier 3: Over $6 Million Each
Natalia Dyer
Natalia Dyer, who plays Nancy Wheeler, falls into Tier 3 with a salary over $6 million.
Charlie Heaton
Playing Jonathan Byers, Charlie Heaton will also be making over $6 million.
Maya Hawke
As Robin Buckley, Maya Hawke will earn over $6 million.
More: "Stranger Things" Season 5: Maya Hawke Expresses Mixed Feelings About Robin's Potential Love Interest
Joe Keery
Playing Steve Harrington, Joe Keery will be making over $6 million for the season.
Tier 4: The Rest of the Crew
Tier 4 includes every other cast member, and their salaries will be considerably less than the others.
Stranger Things season five is on the horizon, and it's not just another season – it's the end of a gripping saga. Teasing a climax that had Netflix executives in tears during the pitch, the Duffer Brothers are set to pull out all the stops. Whether it's resolving long-played-out plot points or introducing devastating twists, the final season has a lot in store.
With characters like Max potentially facing fates worse than death, Will's personal journey coming full circle, and the entire town of Hawkins at stake, season five is set to be a rollercoaster ride. With a nod to the original tone of the series and a scale aligned with the action-packed fourth season, the creators promise a culmination that has "a little bit of everything."
The first episode, intriguingly titled "The Crawl," marks the beginning of the end. Hold on tight, for Stranger Things is gearing up to deliver its most exhilarating and emotional season yet.