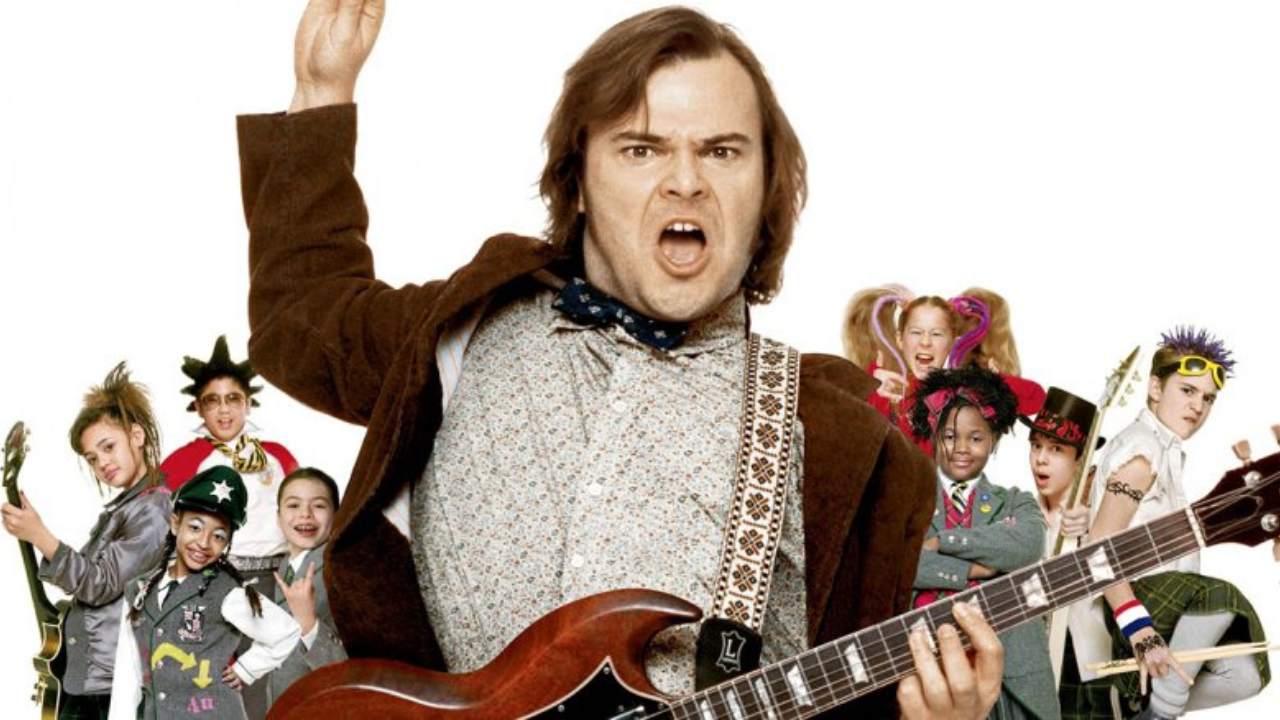 You're snuggled up on the couch, popcorn bowl balanced on your lap, and you hear the first chords of AC/DC's "Back in Black."
You're instantly transported to 2003, a time when bootcut jeans were cool and flip phones were a status symbol. Most importantly, though, you're brought back to the first time you watched "School of Rock," the Jack Black-starring comedy that's still got us headbanging two decades later.
Rocking the Box Office
Released on October 3, 2003, "School of Rock" blasted into theaters like a killer guitar solo, quickly earning applause from audiences and critics alike. The film's success wasn't just in the laughs and cheers; it also struck gold at the box office.
Produced on a modest budget of $35 million, it ended up raking in a cool $131 million worldwide. Jack Black, already known for his comedy, became a household name and secured his spot as a Hollywood A-lister. The movie didn't just make dollars; it made sense, resonating with viewers young and old.
Classroom Chronicles
The film's plot is simple yet striking: Dewey Finn, a down-on-his-luck musician portrayed by Black, poses as a substitute teacher and turns a class of straight-laced prep school kids into a bona fide rock band.
The movie mixes humor, emotion, and, of course, rock 'n' roll, in a way that's as captivating today as it was 20 years ago. From showcasing the importance of arts education to advocating for individuality, the movie had layers. It wasn't just a comedy; it was a rallying cry for everyone who ever felt a little out of place.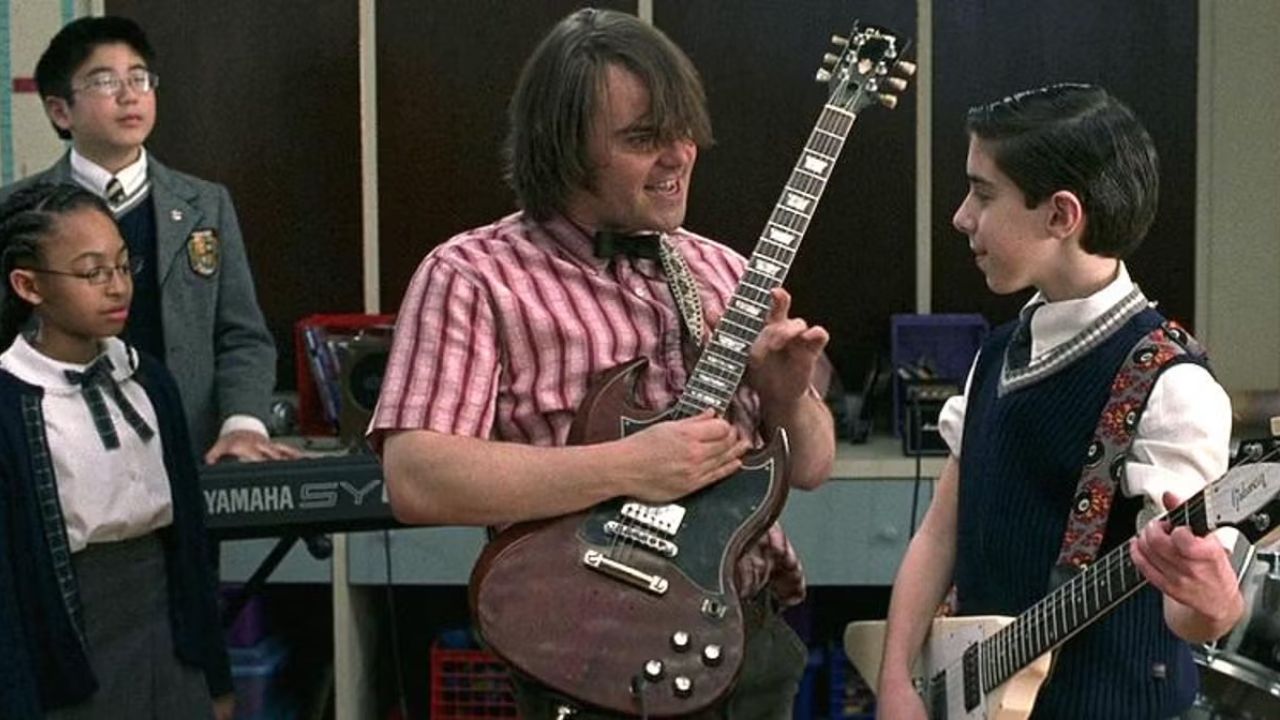 Tuning Into Pop Culture
And let's not forget the influence "School of Rock" has had on pop culture. For years after the movie's release, phrases like "stick it to the man" found their way into everyday language. Heck, it even inspired a Broadway musical and a Nickelodeon TV series. A handful of young actors from the film went on to have successful careers in acting and music, making the movie a launchpad for fresh talent.
But perhaps its most significant impact was on how people perceived rock music and education. It made the electric guitar cool for kids and showed that teachers could be heroes in the most unexpected ways. It paved the way for shows like "Glee" and movies like "Pitch Perfect," which also celebrate the transformational power of music in schools.
Read also: The 15 Best Comedy Movies Of The 21st Century
School of Rock Cast Now
20 years can bring a lot of change, and that's true for the cast of "School of Rock" as well. Let's catch up on where some of the main actors are now:
Jack Black as Dewey Finn
Our lovable, irreverent faux teacher is still in the limelight. Jack Black has had a prolific career, starring in movies like "Jumanji: Welcome to the Jungle" and lending his voice to the "Kung Fu Panda" series. He's also one half of the comedic rock duo Tenacious D.
Joan Cusack as Rosalie Mullins
Joan Cusack, who played the uptight yet endearing principal, has been busy with both TV and film. She's earned Emmy nominations for her role in "Shameless" and continues to be a familiar face in Hollywood.
Miranda Cosgrove as Summer Hathaway
The ambitious class factotum turned band manager, played by Miranda Cosgrove, grew up right before our eyes. She went on to star in Nickelodeon's "iCarly" and even reprised her role in the show's reboot.
Mike White as Ned Schneebly
Mike White, who played the meek and mild-mannered Ned, has had a successful career as a writer and actor. He penned the script for "School of Rock" and has also written and directed films like "Brad's Status."
The Kids
The young cast, who made up the classroom rock band, have grown up and taken different paths. Some continued with acting, while others left Hollywood to focus on education or other careers. A few even pursued music seriously, proving that the film's influence might've been more than just cinematic.
"School of Rock" Sequel Rumors
At one point, there was serious talk of a follow-up called "School of Rock 2: America Rocks." This sequel seemed promising but eventually hit a sour note and stalled. The trio at the heart of the original—director Richard Linklater, writer Mike White, and star Jack Black—couldn't harmonize their visions for the film.
While fans continue to hold out hope for a reunion tour featuring Dewey Finn and his rock prodigies, it's clear that striking the right chord for a sequel is no simple task. The question hanging in the air is as poignant as a lingering guitar solo: Can a "School of Rock 2" ever truly recapture the magic and live up to the legacy of its beloved predecessor?
More: The Longest Movie Ever Made Will Keep You Watching for 35 Days