Salma Hayek Pinault, the Mexican-American actress and producer, recently sat down with GQ for an intimate and candid interview.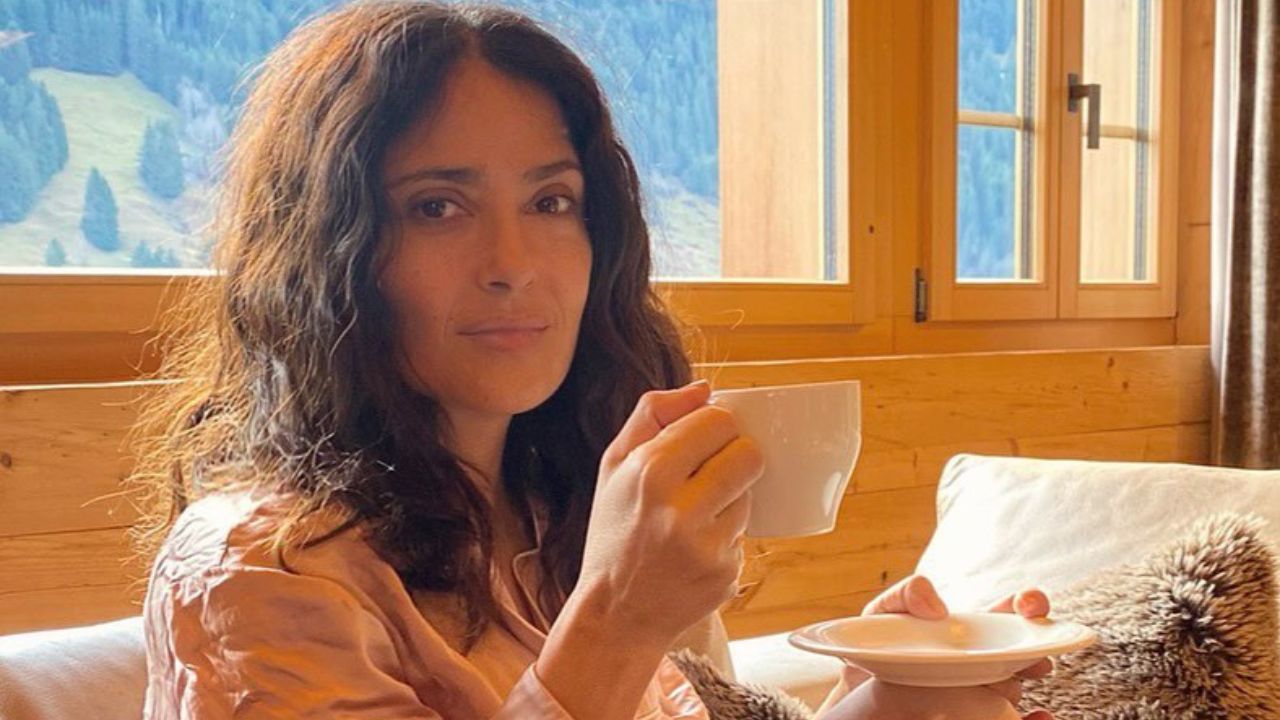 The Hollywood veteran discussed her career, her struggle with typecasting, and her newfound comedic opportunities.
Hayek Pinault revealed that, despite her long-standing desire to act in comedies, she was frequently denied such roles by Hollywood executives. "My entire life, I wanted to do comedy, and people wouldn't give me comedies," she said.
It wasn't until her forties that she finally got a chance to star in a comedy, thanks to Adam Sandler, who cast her in the 2010 film Grown Ups.
See: Adam Sandler And Drew Barrymore: All The Movies They Did Together
During the interview, Hayek Pinault touched on the challenges she faced as a young actress. "I was typecast for a long time," she explained. Hayek Pinault's breakout role was in the 1996 film From Dusk Till Dawn, in which she played the seductive vampire Santanico Pandemonium. After the film's release, she found herself pigeonholed into similar roles, often playing "exotic vixens" with names like Rita Escobar, Bella Flores, and Kitty Softpaws.
Hayek Pinault expressed frustration with Hollywood's view of her. "They said, 'You're sexy, so you're not allowed to have a sense of humor,'" she recalled. Hayek Pinault's career has spanned three decades, and she has earned numerous awards and nominations for her work. However, she was often overlooked for her talent in comedy and other genres.
Now 56 and appearing in diverse roles, including the romantic lead in Steven Soderbergh's final Magic Mike movie and a part in Angelina Jolie's upcoming drama Without Blood, Hayek Pinault has persevered in the face of Hollywood's limited vision of her capabilities. "I'm not sad, I'm not angry; I'm laughing," she said. "I'm laughing, girl."
During the GQ interview, Hayek Pinault also shared amusing anecdotes from her experiences on set and discussed her personal life, her phobia of snakes, and her thoughts on the evolving roles of men and women in Hollywood.
The interview is a refreshing and honest look at the life of a talented actress who has defied the odds and broken free from the constraints of typecasting.
The GQ interview also touched on Hayek Pinault's philanthropic work and her perspective on Hollywood's evolving landscape.
As a fierce advocate for women's rights and gender equality, she has been deeply involved in organizations like Chime for Change, which aims to improve education, health, and justice for girls and women around the world.
Hayek Pinault shared her views on the #MeToo movement and its impact on the industry, stating that "it has been a necessary step in the right direction" and that "it's important for us to continue the conversation.
" She expressed optimism about the future of Hollywood, saying, "The new generation of filmmakers and actors are more conscious about equality and representation, which is refreshing."
In the interview, Hayek Pinault also addressed the importance of expanding opportunities for actors of different ethnicities and backgrounds. Having experienced typecasting as a Latina actress herself, she emphasized the need for diverse representation on and off-screen. "It's vital for people to see themselves in the stories being told, and for the industry to recognize that talent comes in all forms," she said.
Hayek Pinault's journey has been marked by persistence, resilience, and an unwavering dedication to her craft. As she reflected on her career, she shared some words of wisdom for aspiring actors: "Never let anyone put you in a box, and don't be afraid to break through the barriers that others may try to set for you."
With her continued success in diverse roles, her philanthropic work, and her advocacy for a more inclusive Hollywood, Salma Hayek Pinault remains an inspiring figure for actors and fans alike.
The candid GQ interview offers an insightful and entertaining glimpse into the life of a woman who has risen above the challenges of a demanding industry and emerged as a trailblazer.