Drew Barrymore and Adam Sandler instantly come to mind when you think about iconic movie duos.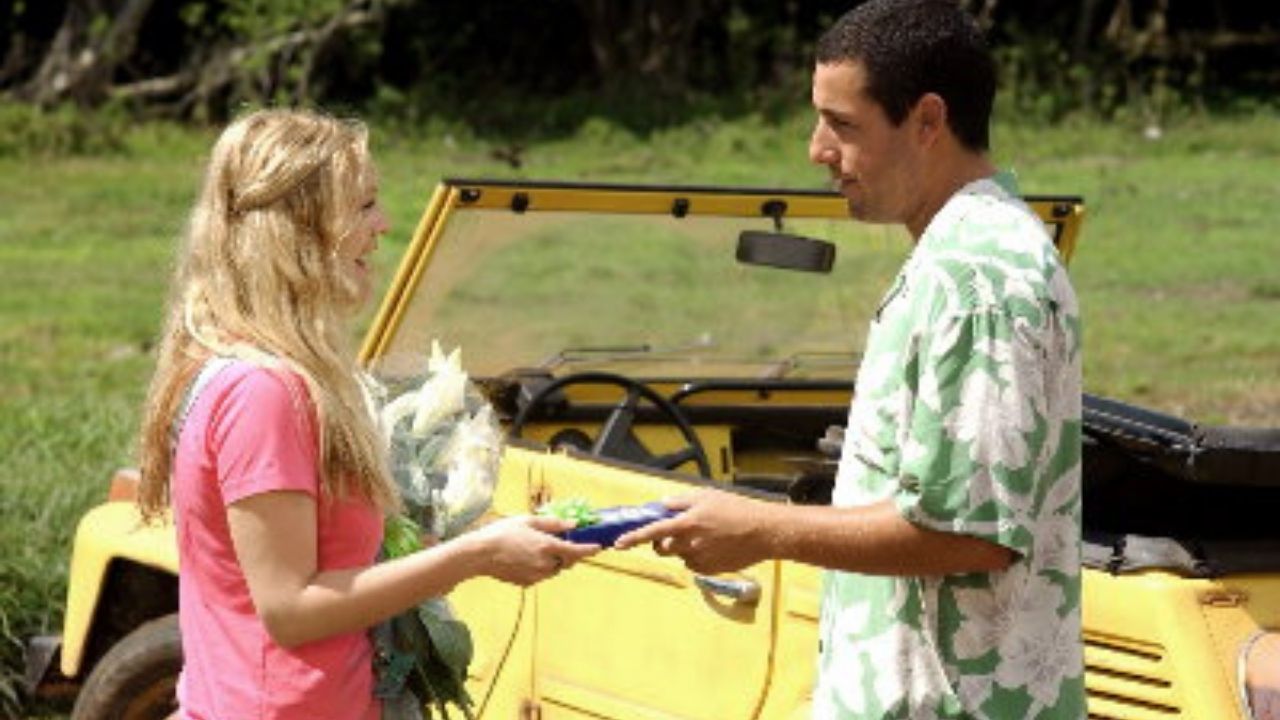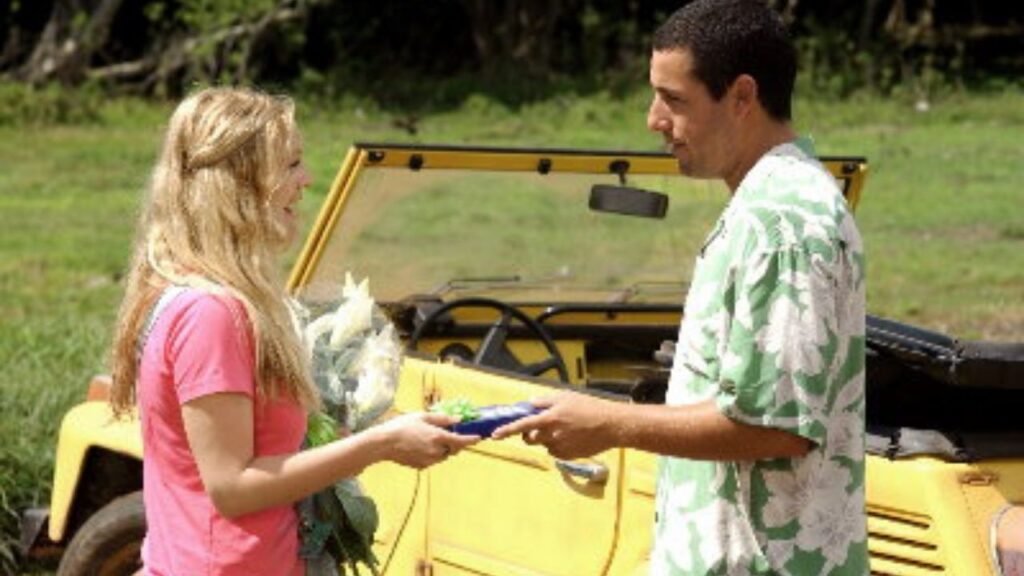 The pair co-starred in three movies together – 'The Wedding Singer', '50 First Dates', and 'Blended'.
Since their first hit Sandler and Barrymore set their name in stone as one of the best on-screen Hollywood couples.
Yet, the truth is that their beginnings weren't easy, according to Barrymore.
While she had appeared in several films before she met Adam, Drew confessed that she had to 'beg, borrow and steal' to get a meet with the star.
"It was definitely not obvious we were supposed to fit as well as I believed because we looked like a preppy and a punk set up on a bad blind date," Drew wrote.
"But I shook his hand with fervor, thanked him for meeting me, and began to plead my case to him. I told him that, for whatever reason, I knew that we were supposed to become a team."
But how did it begin? How come Drew does so many projects with Adam?
Adam has worked with Drew Every Decade
Well, Sandler has had many love interests in his acting roles, but none has ever matched his chemistry with Drew.
The Wedding Singer was an immense Box Office success in 1998. And since this success, the two stars in the film have reunited every decade for a project.
The Wedding Singer in the 1990s put Sandler on the map as a comedy sensation.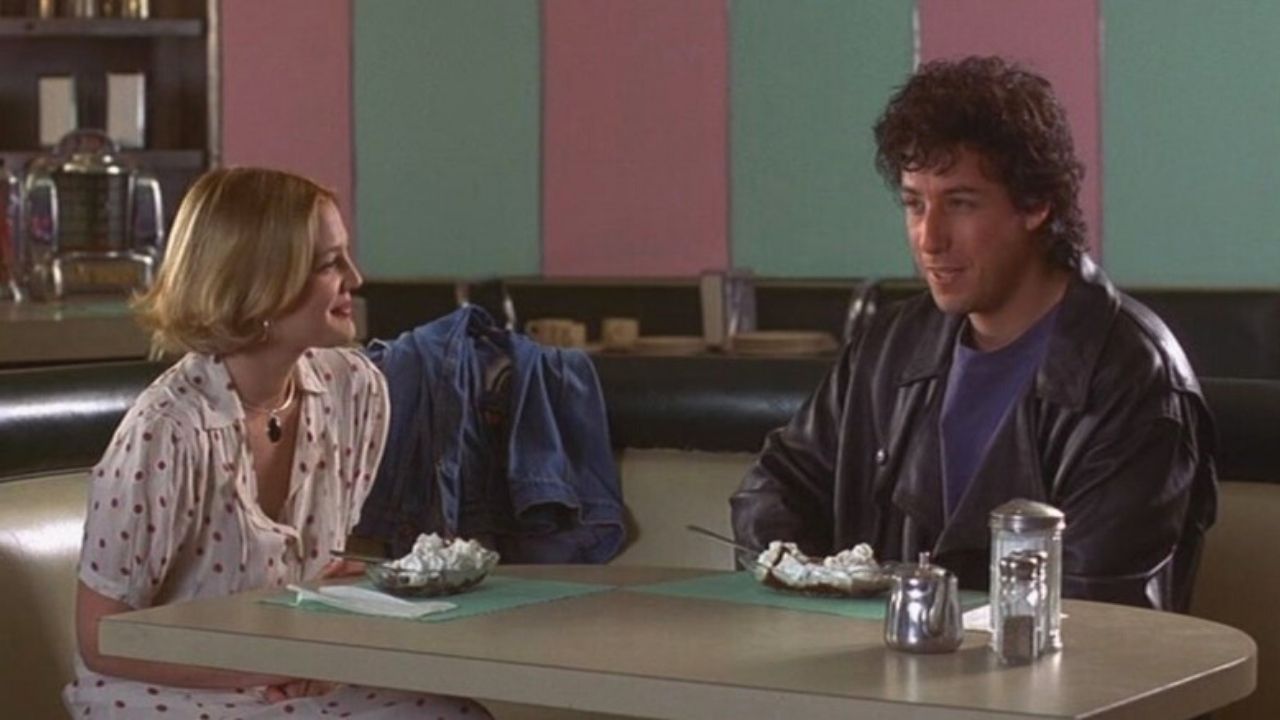 RECOMMENDED

Adam Sandler's Wife Played In All Of His Movies
Barrymore and Sandler reteamed in 2004 for another romantic comedy titled 50 First Dates. This one was an even bigger hit than their first film.
After a decade, Adam and Drew teamed up again for Blended. The 2014 film marked their last collaboration of the decade.
Currently, it's unclear whether there will be another Drew-Adam collaboration.
After all, Drew isn't focused on acting, but if anybody can bring her back, it's Sandler.
Why do Adam Sandler and Drew Barrymore Make so many Movies
Adam Sandler and Drew Barrymore made 3 movies together so far due to their on-screen chemistry.
The duo has released romantic comedy films every decade, and their fans have enjoyed each film.
Aside from their chemistry, Adam and Drew are friends off the screen.
And while Drew admitted that she sought collaboration with Adam, the two grew fond of each other with time.
Apparently, Barrymore made a strong case for why they should work together.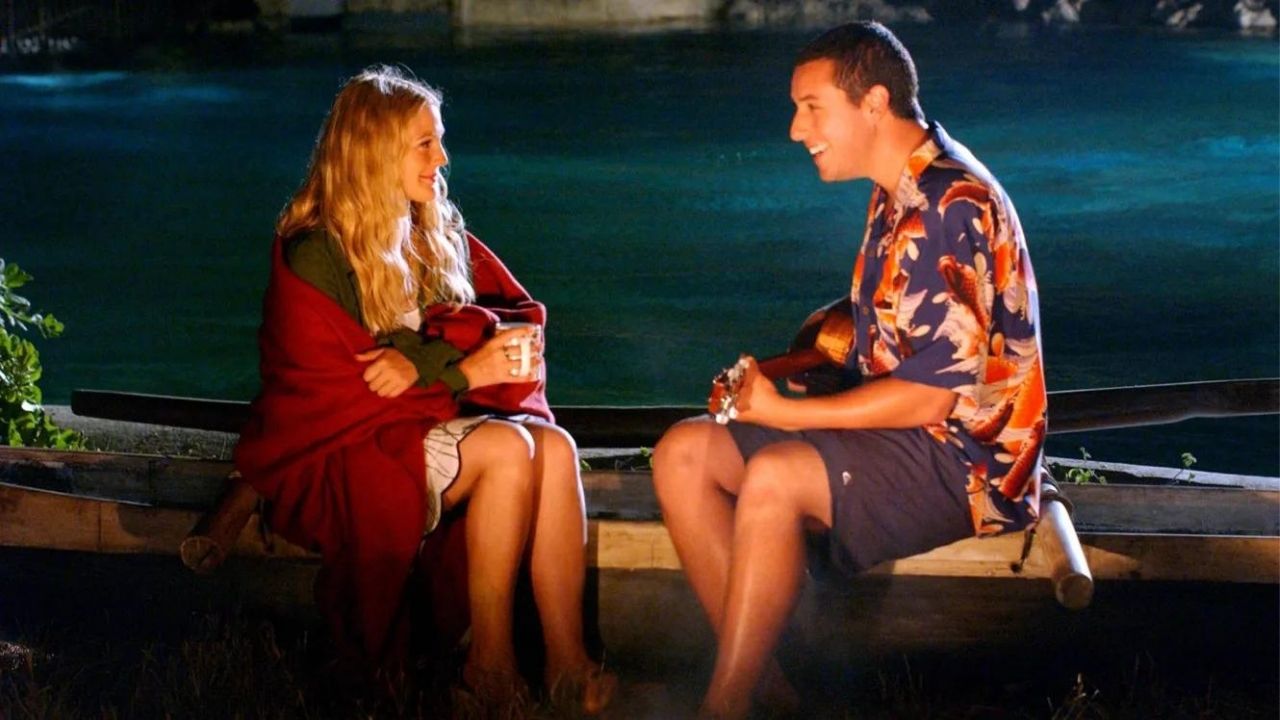 Adam even credited Drew for helping him land more roles in comedy romantic lead roles after the 1998 film.
Their friendship and chemistry led to some rumors that they were romantically involved.
The two stars denied these rumors, maintaining that they were only close friends.
In an interview with Chelsea Handler, Adam stated that they had never considered being romantically involved.
He said, "No, we always just hung out and had a good time. We always socialized, but we never, it's good."
This makes sense since Drew has been married twice to Tom Green and Will Kopelman.
On the other hand, Adam has been married to Jackie since 2003, and his wife loves Drew. 
Adam Sandler and Drew Barrymore's Friendship
When they aren't shooting films together, Sandler and Barrymore keep in touch.
Their most recent encounter was at the National Board of Review Annual Awards Gala in January 2020, when Drew was invited to present Adam with an award.
"I love this man so much, and I have always believed in him," Drew enthused while presenting the award.
"This moment, honestly, couldn't be more deserved. I know that everyone is rooting for you because you have earned everyone's respect. You deserve the best, you give the best, and you are the best. I love you very much."
In return, Sandler had only lovely things to say about Drew.
"Drew, that was amazing. You were just saying all of that stuff and it was amazing. You just winged it, and I know you thought about it, but you were so cool," Sandler said, welling up. "I'm glad we met, and I'm glad we did it all and we always make our movies together."
In October 2022, Barrymore came out to support former Adam at Netflix's 'Hustle' New York City SAG Screening at DGA Theater. The two staged a "love-in" reunion on the occasion.
"This was so special. I love you and this movie so much." – Drew Barrymore said to Sandler.
Only Adam and Drew know when their next big project will be.
But in the meantime, you can enjoy their partnerships in past films. If you haven't watched their masterclass films yet, what are you waiting for?