Stranger Things Might Be Replaced by Wednesday on Netflix.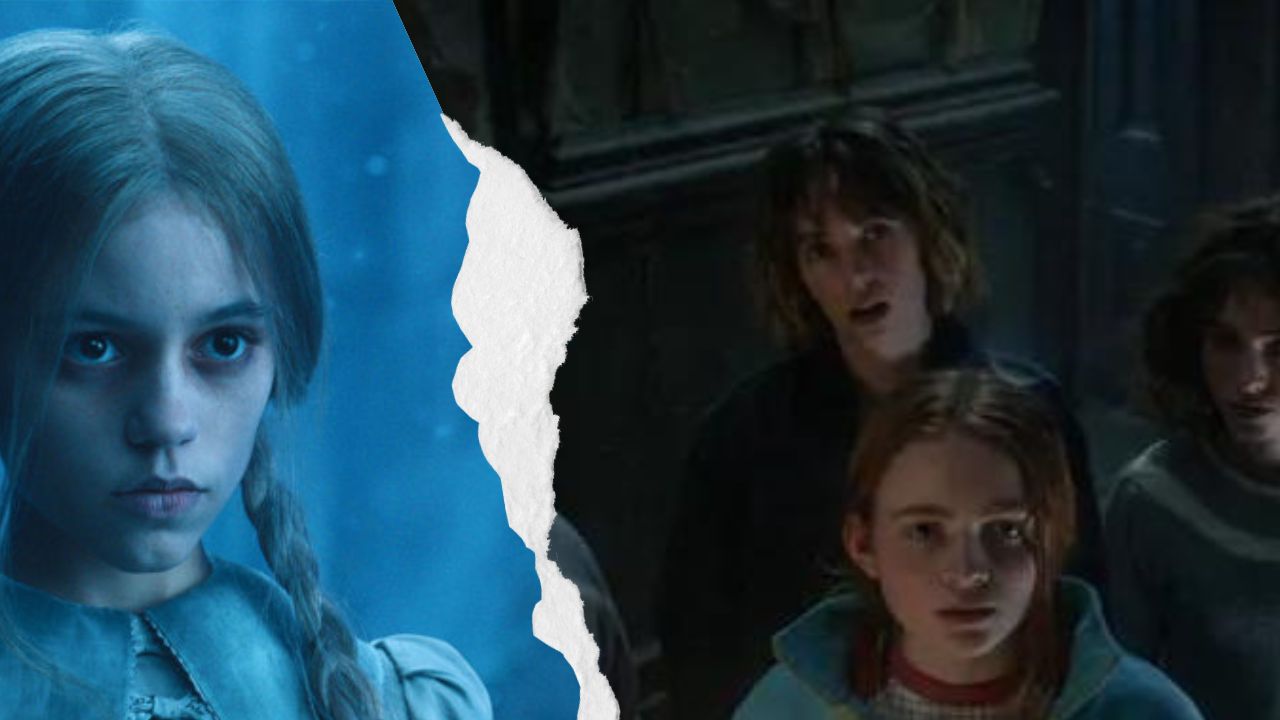 Netflix's hit series Stranger Things has been a fan favorite since its premiere in 2016. With its iconic ensemble cast, intriguing and increasingly gripping storyline, and an immersive '80s aesthetic, it has captivated audiences worldwide. But as Stranger Things heads towards its fifth and final season, Netflix has been grooming a new contender for its crown: Wednesday.
MORE: Stranger Things Season 5 Ending Foreshadowed: A Wild Theory
Wednesday, centered on the eerily charming character from the Addams Family, is set to be Netflix's next big thing. Despite murmurs that the show might migrate to Amazon, it seems Wednesday is here to stay.
Now, with Netflix having axed many popular shows, fans of Wednesday can rest assured: the Gothic, quirky character with alabaster skin and dark braids is set for a second season. And Netflix executives seem hopeful that Wednesday can fill the looming Stranger Things void.
This would be a much-needed win for Netflix. The streaming giant lost its top spot in 2022 for the first time, as Amazon continues to attract viewers with original content and an affordable price point. And while Amazon may be on the upswing, they still lack juggernauts like Stranger Things and Wednesday. If Netflix plays its cards right, these shows could help it reclaim the streaming throne.
Yet, not everyone is thrilled about Wednesday potentially replacing Stranger Things. The rivalry between fans of the two shows is palpable. Some Stranger Things followers are concerned about how their show's legacy will fare when Wednesday takes the reins.
Stranger Things has set a high bar, becoming the first American show to log over a billion viewing hours with Season 4. Its success is attributed to a captivating ensemble cast and intricate, layered storytelling that keeps viewers hooked season after season.
While Wednesday star Jenna Ortega's performance has been widely acclaimed, critics argue that the show leans heavily on her talent, and lacks a compelling supporting cast.
Despite these concerns, Wednesday's debut was a hit. The show even surpassed Stranger Things in viewership hours on its opening weekend, becoming the second American series to rack up over a billion viewing hours in a season.
Thanks to the enduring legacy of the Addams Family, Wednesday enjoyed an existing fanbase from the get-go, giving it an edge that Stranger Things lacked at its debut.
However, to sustain its success, Wednesday's creators will need to ensure the show's growth and evolution. Fans have voiced their hopes for more robust dialogues and richer storylines in Season 2, and some fear that the show might falter without Tim Burton's creative input.
As Netflix bets on Wednesday to take over Stranger Things' coveted top spot, the show's second season will be critical. If it can satisfy fans' high expectations, Netflix might just have its next blockbuster series.
But if it falls short, the streaming giant could find itself in a tougher fight to reclaim its lost crown. As Wednesday prepares to step into the limelight, fans and critics alike will be watching eagerly to see whether it can truly fill the Stranger Things-shaped hole in their hearts.