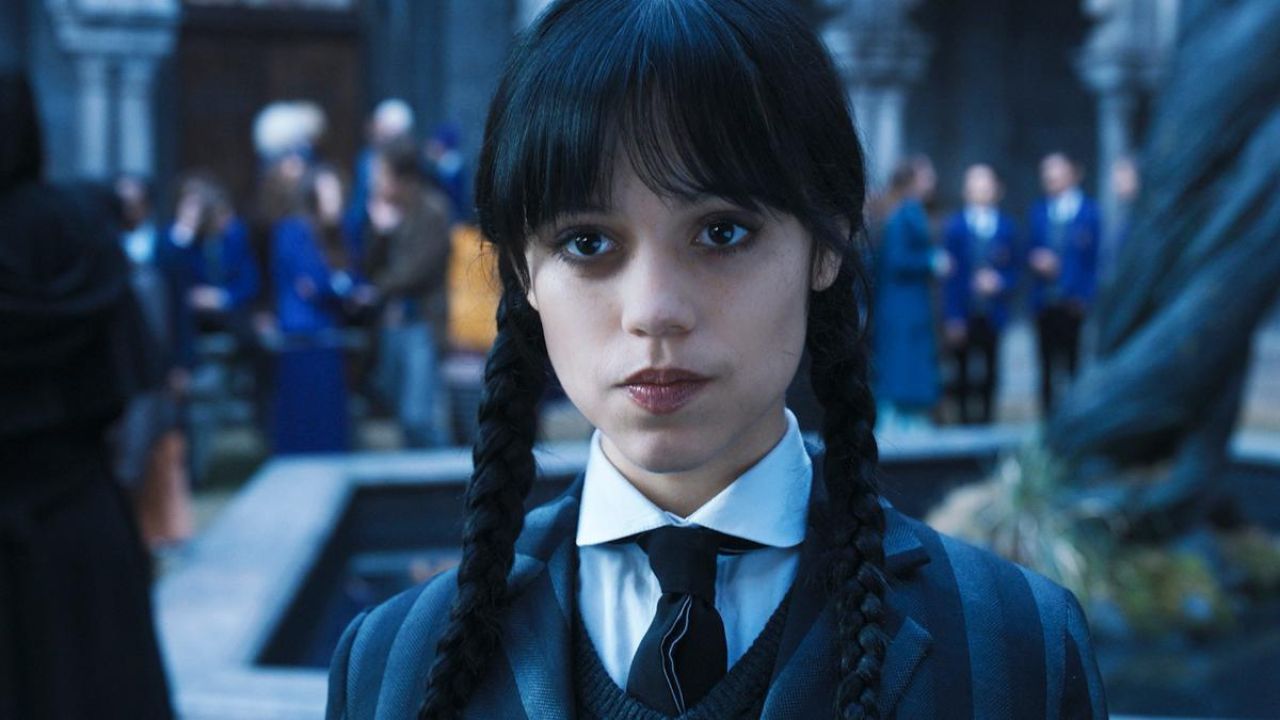 Jenna Ortega, well-known for her roles in 'You', 'Jane the Virgin', and Disney Channel's 'Stuck in the Middle', had initially turned down the chance to play the iconic character of Wednesday Addams in Netflix's series 'Wednesday'.
According to a recent profile in The Times UK, Ortega had repeatedly refused the role due to her ambition to focus on film. She was like, "Nah, I'm good," more than once!
Ortega's initial refusal to play Wednesday Addams was rooted in her goal to concentrate on movies. "I had done so much TV in my life, all I've ever wanted to do is film," she stated. Being an actress in the television industry, she felt the need to prove her abilities and her worth. This desire made her reluctant to commit to another television show, fearing it might restrict her opportunities in films.
The only thing that changed her mind was Tim Burton. Yeah, THE Tim Burton! She admitted, "The only reason I went back is because Tim [Burton] is such a legend, and we just happened to get along very well." Even then, she was not all in, she turned it down a few more times before finally saying yes.
Ortega finally agreed to join the Addams family after a few more refusals, although she believed that the show wouldn't attract a large audience.
Contrary to Ortega's expectations, 'Wednesday' was a hit, amassing 341.23 million hours watched in its debut week and breaking a Netflix viewership record previously held by 'Stranger Things Season 4'. Ortega's portrayal of Wednesday, which included self-choreographing a viral goth dance and adjusting her lines on set, likely played a significant role in the show's success.
Despite her initial fears, accepting the role of Wednesday Addams did not impede Ortega's film career. Since joining 'Wednesday', she has starred in Ti West's 'X' and the latest two parts of the 'Scream' series. Furthermore, she is set to star in an unnamed feature film with The Weeknd and was reportedly offered a role in the much-anticipated sequel to 'Beetlejuice'.
The popularity of 'Wednesday' has led to the confirmation of a second season, ensuring Ortega's return to her role. In addition, Ortega fulfilled a significant career goal by hosting the recent episode of 'Saturday Night Live'.