Young Jerry Trainor implanted his name on the Hollywood map with his undeniable performance as Spencer Shay in the teen sitcom "iCarly."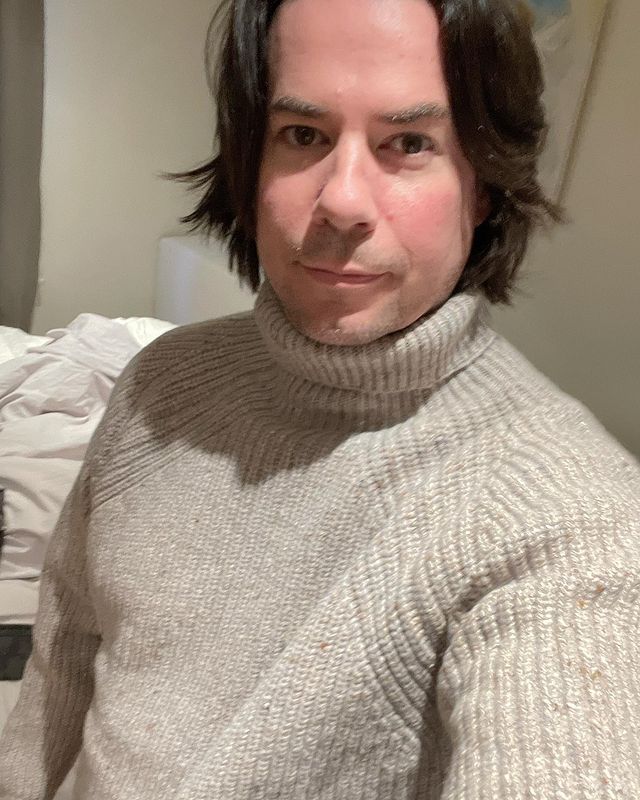 Sadly, it seems that Jerry is still caught up in that time living like he's still a teenager. Why do I say that?
Well, for me, it's simple as that – to be a man who is almost 50 and doesn't have kids or is not married is kind of absurd.
Either way, that's the way it is. So the answer to today's question is – Jerry Trainor does not have a wife nor was he married at any point in his life.
Is Jerry Trainor Married?
As of 2023, the popular actor and musician, Jerry Trainor, is not married nor was he ever engaged in his life.
Although Jerry is not married, I presume he was very close to it as his relationship that began in 2008 with Jessica Makinson ended just a couple of years ago after a decade, give or take.
These two former love birds began their romantic relationship back in 2008, and for quite some time, everybody was certain that was it and that the engagement was the only logical step after all those years.
But in the end, they proved everybody wrong, but sadly not in a good way, and their relationship ended at one point after a whole decade.
Interestingly, finding information about why and how their relationship ended seems like mission impossible, just this time without Tom Cruise.
On top of it, everywhere you look, you will find information suggesting that they are still very much together and happy.
But, in reality, if you hoop over to Jessica's Instagram, you will find that she got engaged to Grant McFadden back in 2020 and she even has a child with him now.
Therefore, I honestly don't have much more to say about their relationship than that. As per Jerry, it seems that he's enjoying the solo life at the moment.
Who is Jessica Makinson?
Jessica Makinson is an American actress and comedian known for her versatile acting skills and improvisational comedy. Born on November 29, 1978, in Tempe, Arizona, she has established herself as a prominent name in the entertainment industry.
Makinson's passion for performing led her to pursue a degree in theatre and improvisation at Arizona State University.
After completing her studies, she moved to Los Angeles to further her career in the entertainment industry. Makinson began her acting career by performing with several improv groups, including the renowned Groundlings and Upright Citizens Brigade.
With her exceptional acting skills, Makinson soon started to land roles in TV shows and films. She has appeared in several popular TV series such as "The Big Bang Theory," "How I Met Your Mother," "The Simpsons," "Futurama," "Conan," and "The Tonight Show with Jay Leno." She has also acted in films such as "Transformers: Revenge of the Fallen," "Alvin and the Chipmunks: The Squeakquel," and "Semi-Pro."
Makinson's talent is not limited to acting. She has also made a name for herself as a writer and producer. She has written and produced several animated series, including "Kung Fu Panda: Legends of Awesomeness" and "Pickle and Peanut."
One of Makinson's most notable roles is her voice work on the popular animated series "South Park." She has lent her voice to several characters in the show, including the fan-favorite Heidi Turner. Her other voice-over work includes "The Boondocks," "The Cleveland Show," and "TripTank."
In addition to her acting and voice-over work, Makinson is also a talented musician. She has performed with several musical improv groups, showcasing her range of skills as an artist.
Makinson is a regular performer at the Los Angeles-based improv comedy theater The Groundlings. Her talent for improv has earned her a reputation as one of the most versatile and creative performers in the industry.
The popular actress is active on social media and has a decent following on Instagram, where she often shares photos and videos from her personal and professional life. Her fans appreciate her humor, creativity, and genuine personality, which make her a relatable figure in the entertainment industry.
In conclusion, Jessica Makinson is an accomplished performer who has made a name for herself in the entertainment industry. Her versatile acting skills, talent for improvisation, and creative spirit have earned her a dedicated fan base. With her contributions to film, television, and animation, Makinson has become a prominent figure in the world of comedy and entertainment.
Jerry Trainor Dating History
Besides Jessica Makinson, the only other rumor about his dating was a relationship with Hannah Stewart. Both of those relationships were just rumors, so many suspect that Jerry is gay which also has never been confirmed.
Recently, Bumble's profile featuring Jerry Trainor went viral.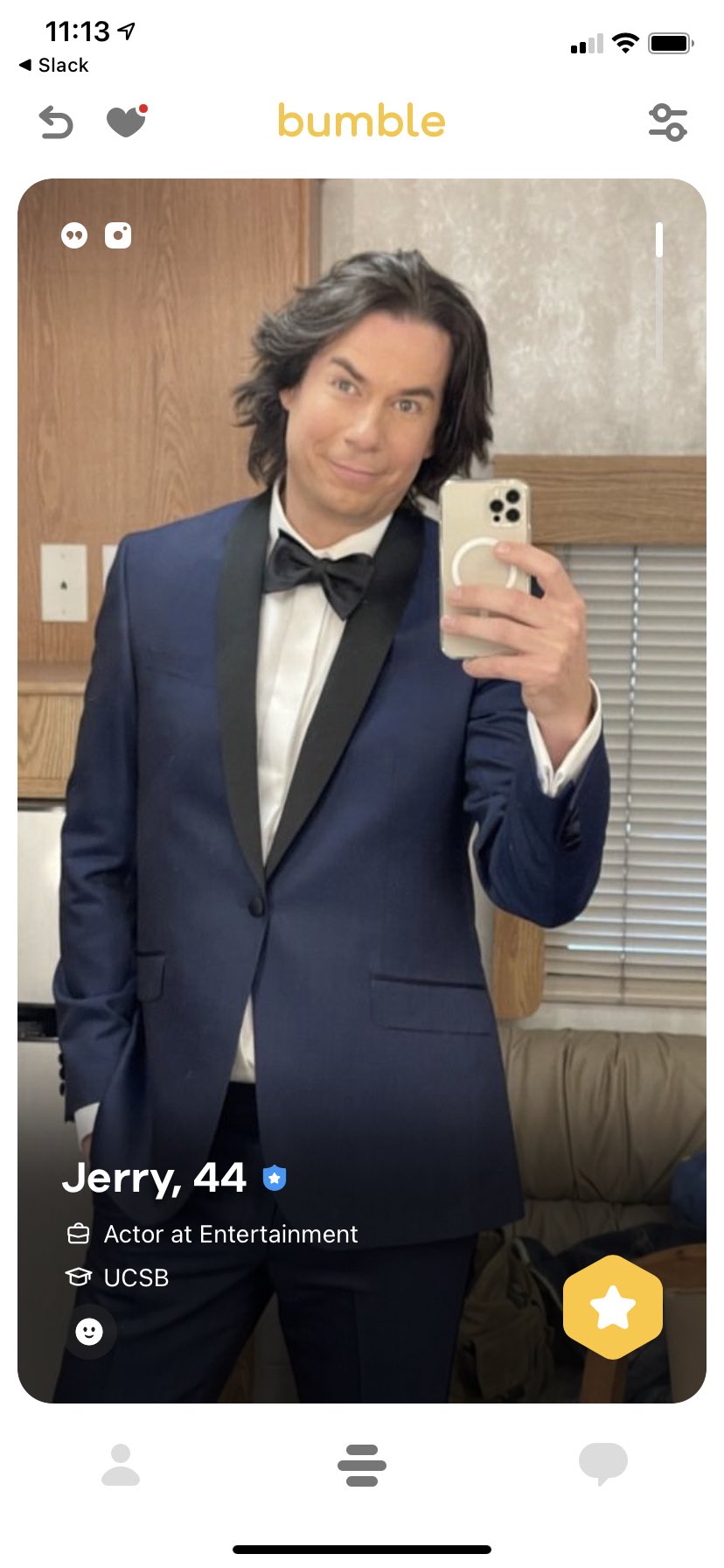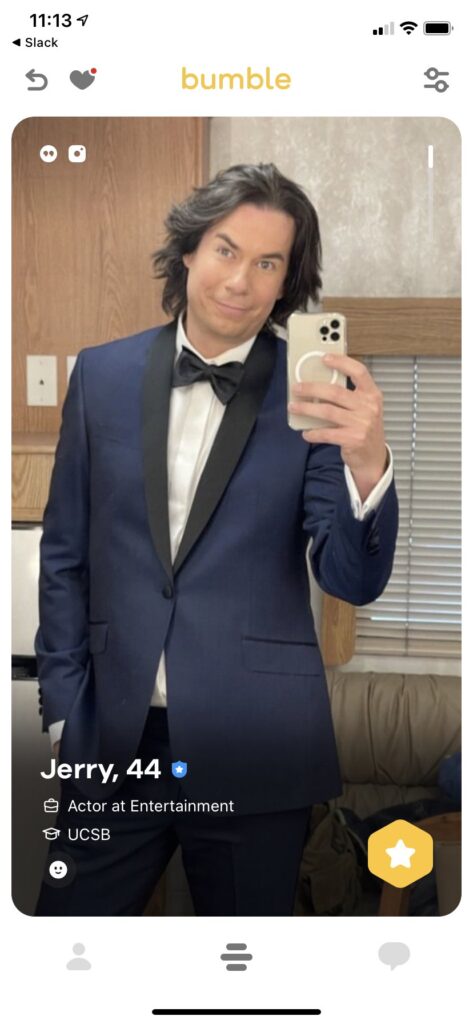 Honestly, I think this was not his real profile. Anyone could use his pictures to create a profile on a dating app.