Christiano Ronaldo has generated a lot of buzz in the football world.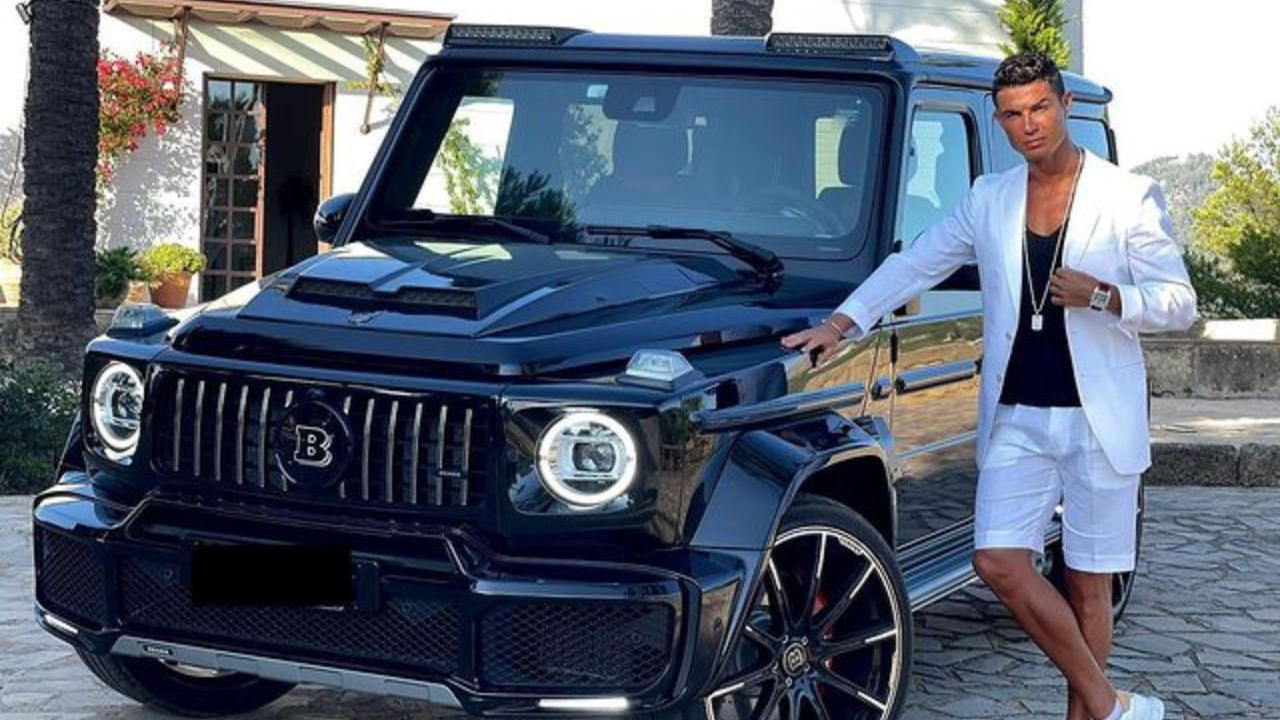 However, his extravagant style isn't just limited to his performance on the field but translates to taste in cars as well.
His car collection has been adored by car enthusiasts and his fans equally.
With a net worth of over $300 million and major endorsements with famous brands, it does seem like he's living the best life. 
How many cars does Ronaldo have?
19 in total and every single one is a state of art.
This list containing Christiano's car collection should give you an idea about how he likes spending his money.
This collection is exclusive and expensive, with the cheapest of 19 cars being a Mercedes-Benz C220 CDI.
Ronaldo's Extravagant Car Collection
The superstar is an immense car lover and is very passionate about fast and fancy cars.
Following the star on Instagram will give you a glimpse into how much he likes to flaunt his collection.
Some of the cars from his unique collection are listed below.
RECOMMENDED: Cristiano Ronaldo Replaces Dwayne "The Rock" Johnson as the Highest Paid Celebrity on Instagram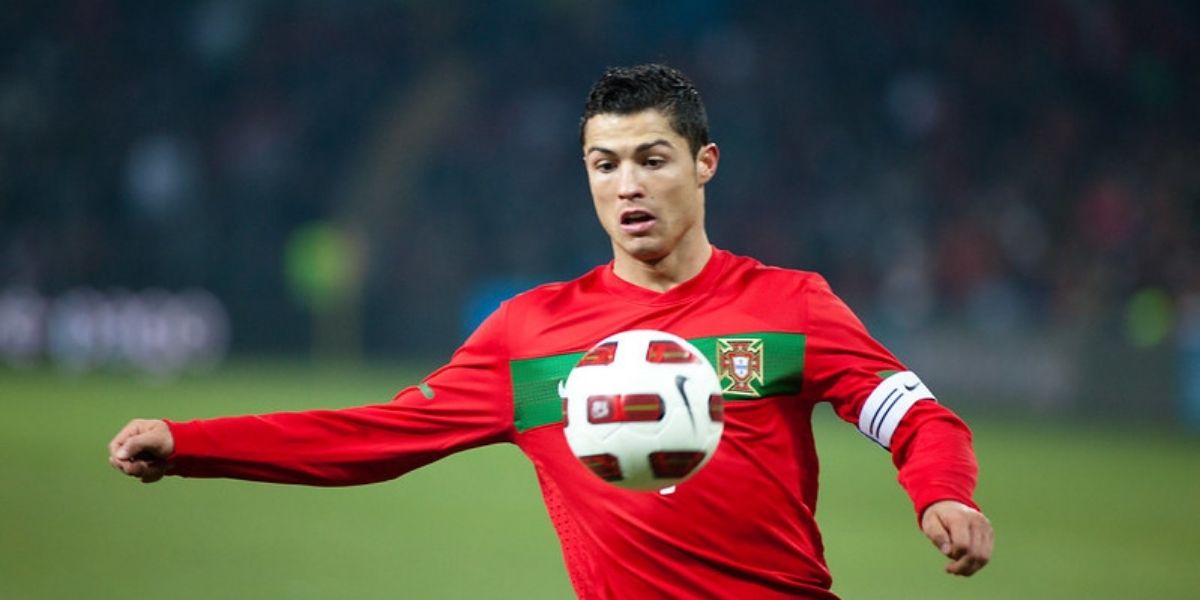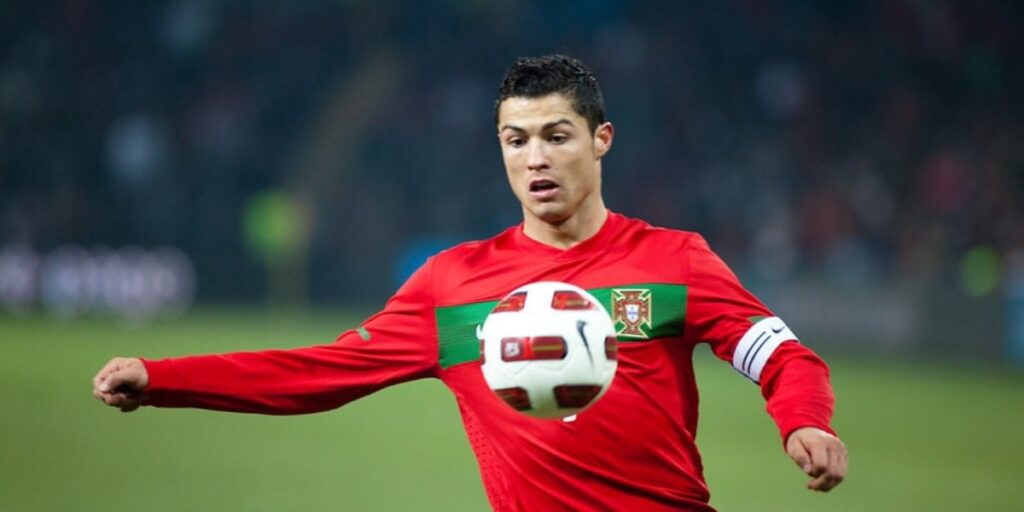 Bugatti Chiron
Despite Ronaldo never picking a favorite, his Instagram is filled with pictures of the custom-made CR7 Bugatti Chiron.
It's no shocker that this is the most expensive car Ronaldo owns.
With a cost of over $4.7 million, this car is one of 500 models available worldwide.
Ronaldo got his car with a trademark "CR7" logo. Bugatti Chiron is one the fastest and most powerful cars in the Bugatti collection.
Popular as a hypercar, this car has a 261mph top-speed and can go from zero to 60 in less than 2.5 seconds.
With exceptional performance, technology, and design, this car can be a genre-defining automobile.
Lamborghini Aventador LP 700-4
Having more than one fast car in his garage proves that Ronaldo thrives on speed.
The Aventador has a top speed of 350 km/h and goes from zero to 100 km/h in 2.9 seconds.
With a cost of about $340,000, this car has an engine that generates 700 hp at 8,250 RPM.
BMW M6
The M6 is a car that Ronaldo bought when playing for Manchester United.
This is a basic model with a 5L V-10 engine that Christiano probably got customized for his taste.
Bentley GT Speed
The GT comes with a 592 hp engine that has a powerful road presence.
This car can go to 60 mph from zero in 3.4 seconds and has a top speed of 189 mph.
Aston Martin DB9
The Christiano Ronaldo collection would be imperfect without the addition of an Aston Martin.
This car is the car of choice for James Bond. With a cost of $200,000, the car delivers ultimate performance, drool-worthy looks, and a high-revving V-12 engine.
Audi R8
This beautiful car was purchased by Ronaldo for $150,000 and is a car that is popular with celebrities worldwide.
The Ferraris
Ferraris are essential to any car collector, and the same is true of this Ferrari-smitten star.
The various Ferraris owned by Ronaldo include 599 GTO ($385,000), F430 ($300,000), and a 599 GTB Fiorano ($310,000).
Ronaldo has also been in a car crash in his 599 GTB Fiorano in 2009.
It was the first time he took the car out and explored that 205 mph top-speed car. Ronaldo later sold the car for $40,000 online.
He still has the rest of the cars in possession. The GTO has a V12 engine that performs like a speedster with 208 mph top-speed 3.35 seconds to speed up to 60 mph from zero. It takes 9.8 seconds to go up to 124 mph.
The F430 is a racing car and goes from zero to 62 mph in 4 seconds with the help of a 4.3L V-8 engine. He also recently bought a Ferrari Monza.
Rolls Royce Phantom
Rolls Royce is a symbol of luxury, so it's not shocking to see Ronaldo adding the Phantom car to his collection.
Worth around $400,000, this car has a twin-turbo V-12 that generates 563 hp.
Ronaldo's Cars' Net Worth
Along with the ones mentioned above, Ronaldo also owns Porsche 911 Carrera 2S Cabriolet, Bentley Continental GTC, Porsche Cayenne, Maserati GranCabrio, Porsche Cayenne Turbo, Mercedes-Benz C-Class Sports Coupe, Mercedes-Benz C220 CDI, Audi Q7, and Audi RS6.
Being an avid car collector has its perks.
Ronaldo owns many supercars that suit his liking. The net worth of all the cars would amount to around $35 million!
There is no doubt that football is a sport that pays well.
Most players of EU clubs get paid millions annually.
This gives them the liberty to spend their money as they see fit. Some players decide to be philanthropists while others spend it lavishly.
Christiano Ronaldo is one such player that does both.
Being one of the most well-paid footballers in the world comes with benefits that he has taken full advantage of.
Therefore there is no doubt that Ronaldo leads a luxurious life with expensive automobiles.
Best Quotes From Christiano Ronaldo
"I'm not a perfectionist, but I like to feel that things are done well." – Cristiano Ronaldo
"Don't let small obstacles be in the way of being victorious. Remember you are stronger than the challenges you face." – Cristiano Ronaldo
"Dreams are not what you see in your sleep, dreams are things which do not let you sleep." – Cristiano Ronaldo
"There is no harm in dreaming of becoming the world's best player. It is all about trying to be the best. I will keep working hard to achieve it but it is within my capabilities." – Cristiano Ronaldo