David Sanov, Alison Sweeney's spouse, was the actress's childhood crush and friend.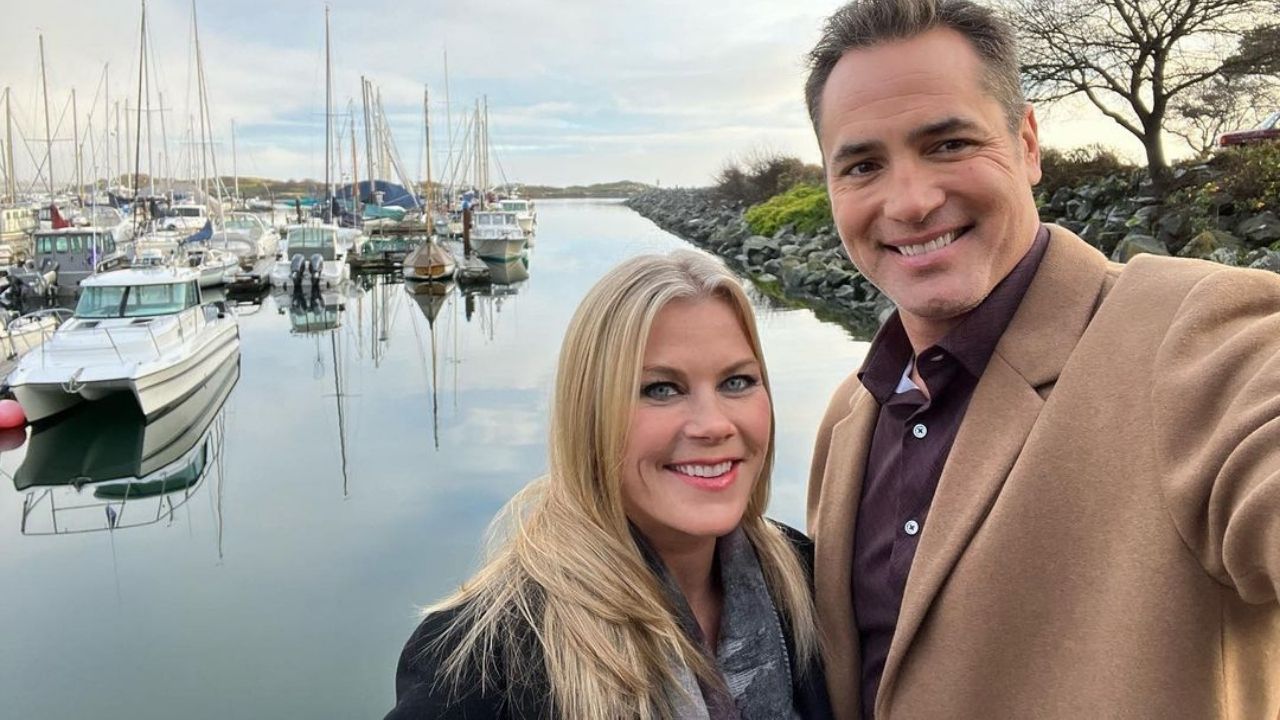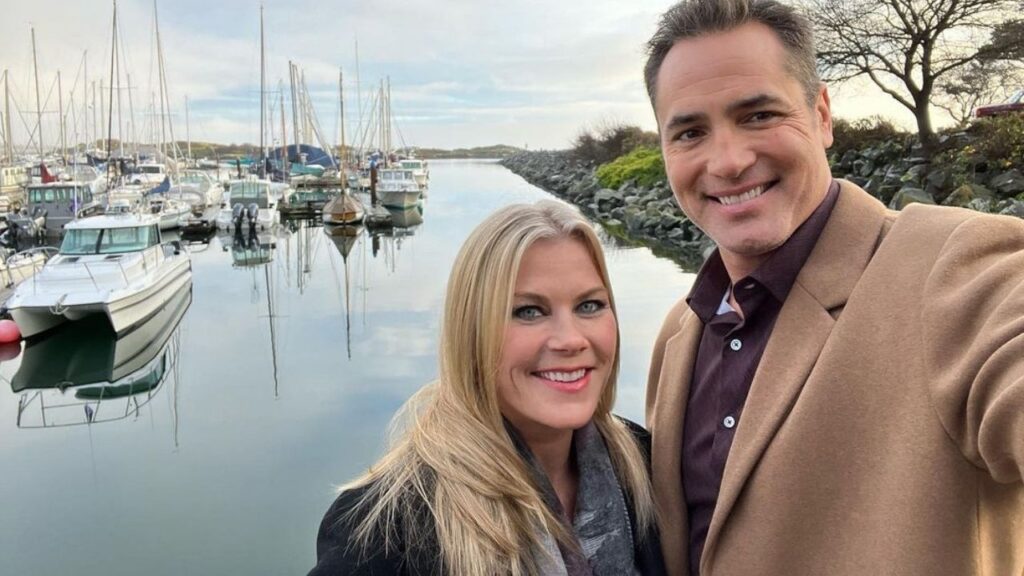 Without her mom's intervention, the two would not have been together. Here is their secret to a successful marriage.
The actress revealed that one of the things they do to keep their love life alive is they evaluate each other's work when celebrating their anniversary.
Some may find it strange, but the couple's technique is proven since their marriage is still strong.
The couple has two lovely children, Benjamin and Megan Sanov.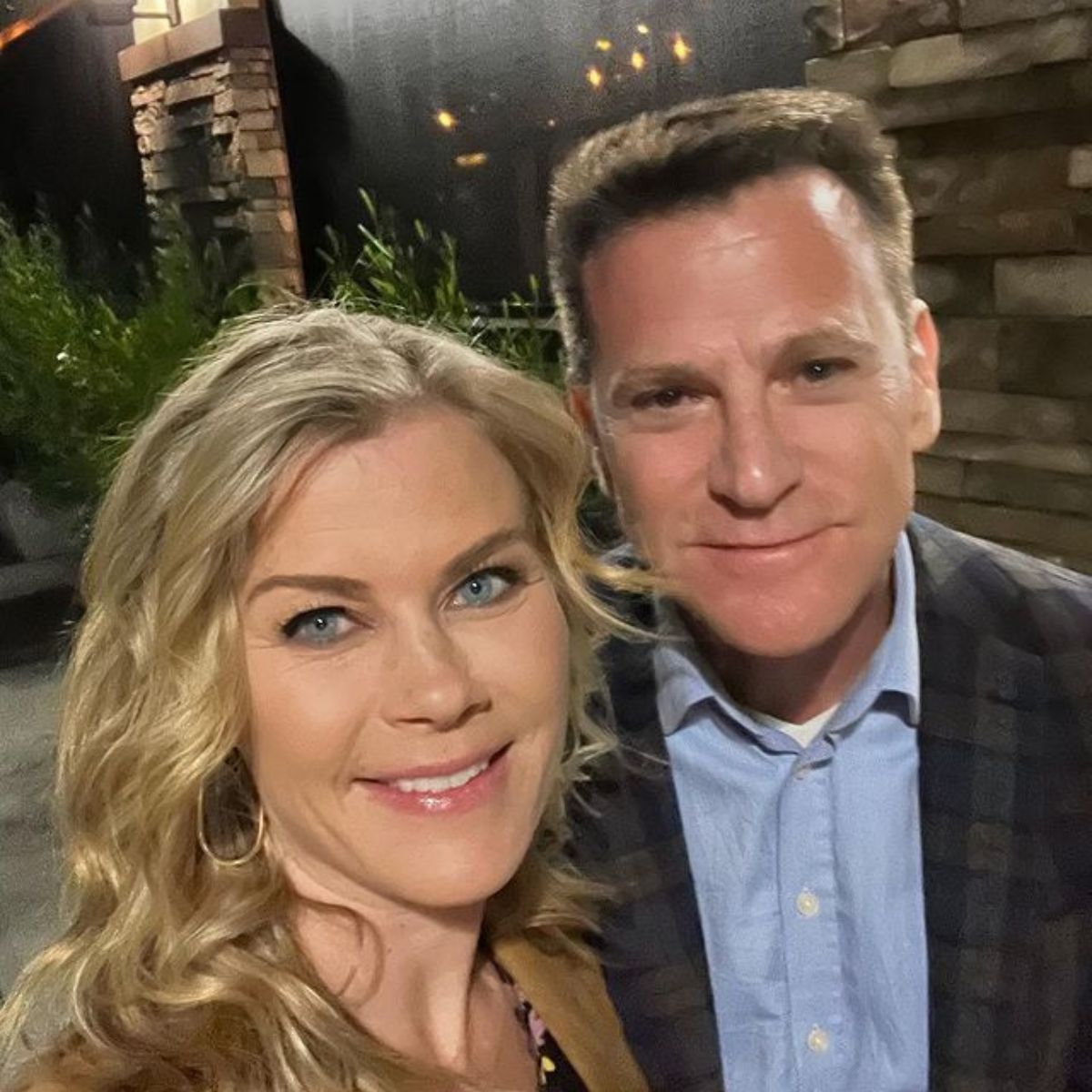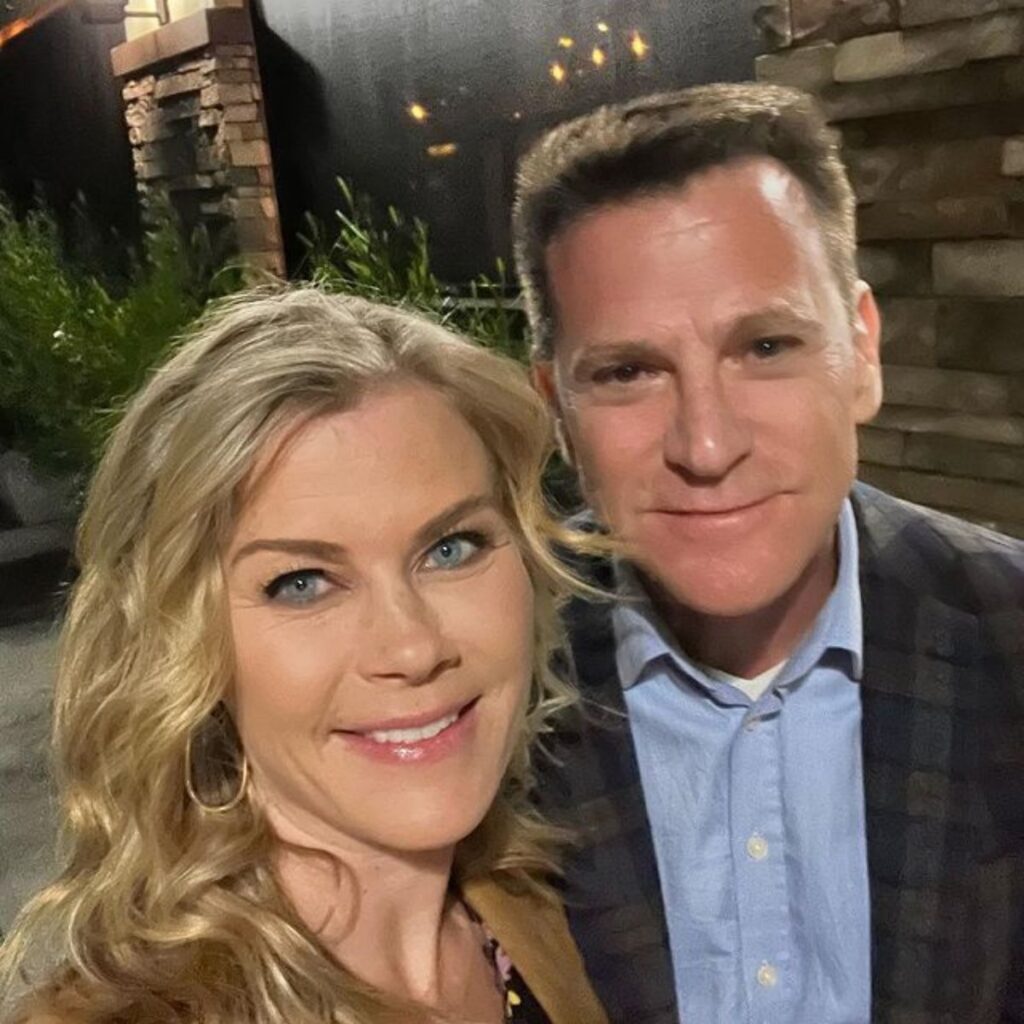 The actress revealed that during their anniversary, they would go out for dinner so that they could reflect on their relationship.
She stated they would point out the things they admired most about each other.
They also provided suggestions on areas they felt needed improving.
Even though listening to each other's perspectives seems uncomfortable, the method helped them grow together.
RECOMMENDED:

Amy Slaton: The Complete Story Behind 1000 lb Sisters
Who is David Sanov?
David Sanov is a former American Highway Patrol police officer born in the 1970s in Los Angeles.
Before he and Alison met and got married, David lived a pretty much ordinary life, far from the public's eye.
David's dream from when he was little was to become a police officer. As we know, he achieved that dream and now he's a proud retired California Highway Patrol police officer.
Interestingly, David has made one TV show appearance in his life and it was in no other than the same TV series his wife starred in – "Days of Our Lives," where he played a police officer.
How did Alison Sweeney meet David Sanov?
Sweeney revealed she had been in love with Sanov for a long time.
Most of her fans don't know that the two have known each other since they were kids.
She remembered her first meeting with her husband, their parents played the violin for feature movie soundtracks when they were young.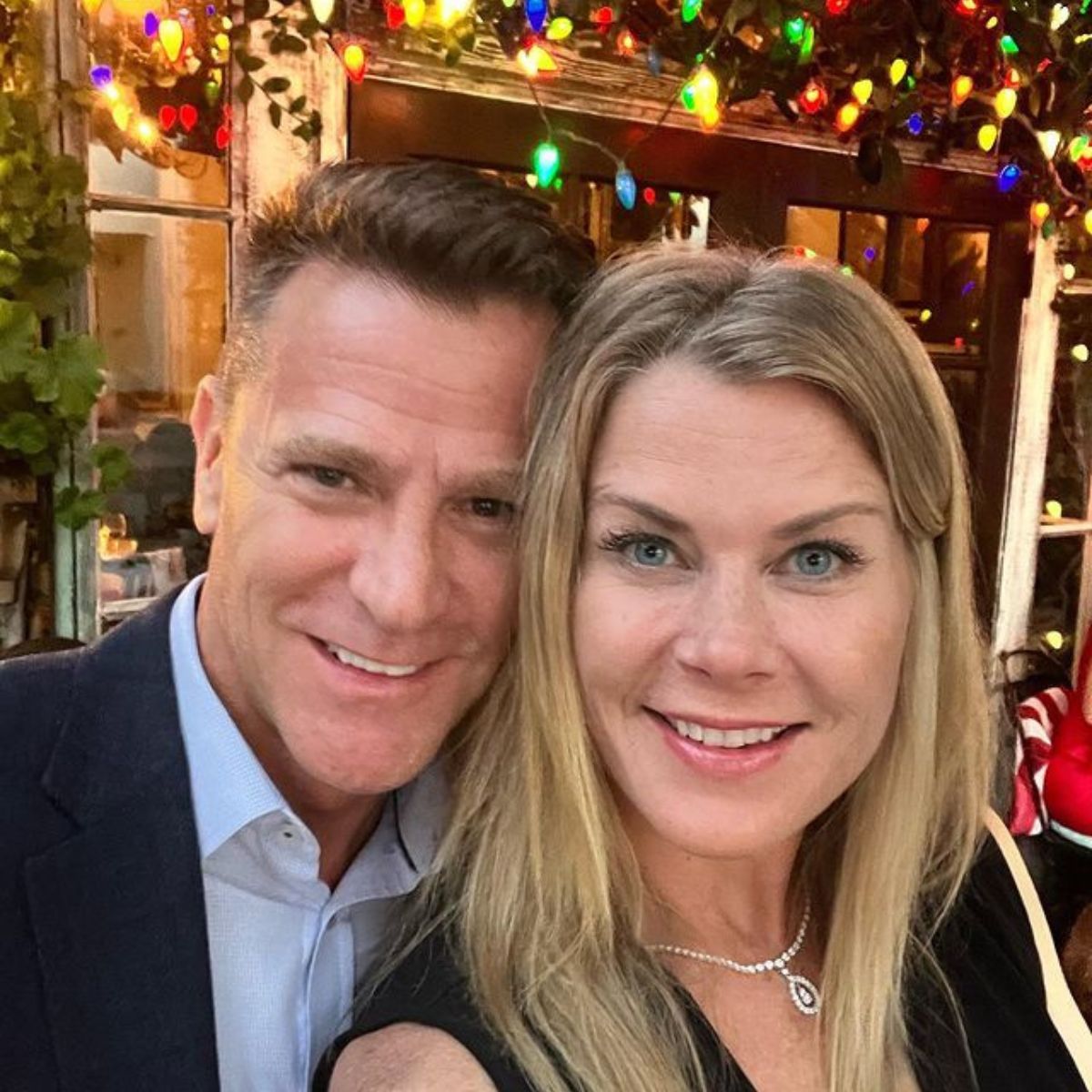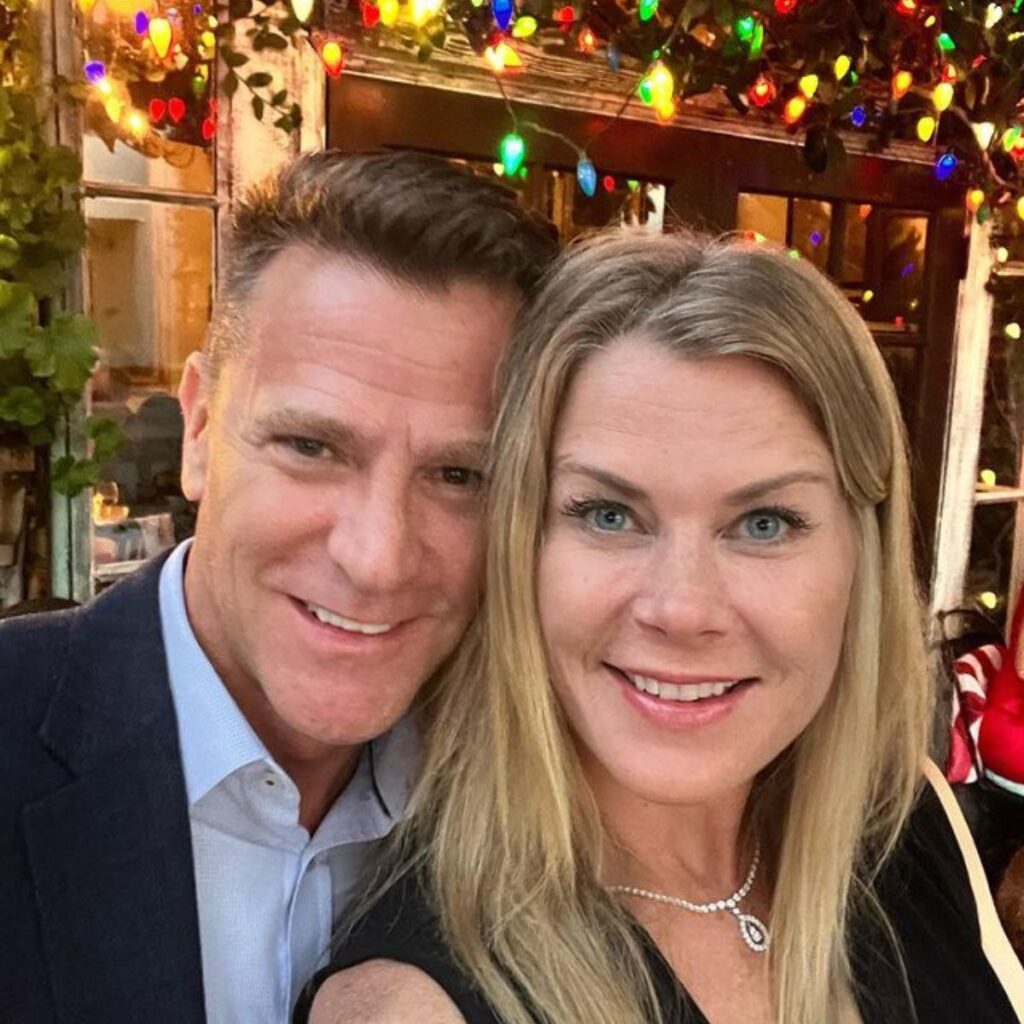 When she realized her childhood crush had grown up to join law enforcement, she did not waste time and approached her mom to help her find him.
Since they were children, the actress revealed she had feelings for him, and when they finally got in touch, their friendship grew into a relationship.
The Beginning of Sanov and Sweeney's Relationship
Since the late 90s, the couple had been in a relationship and tied the knot in 2000.
They are parents to two lovely children, and one of them came as a surprise.
While they take their parental duties seriously, the couple knows how to have fun with their children.
Sweeney revealed that when she went to the hospital for a checkup, she never thought she would go into labor.
She was nine months pregnant and had completed her work on the television show The Biggest Loser.
What was supposed to be a regular checkup ended up with her giving birth.
She went to the doctor with her makeup on, and the doctor was worried that her baby would stay in the womb longer.
The actress, who is also a television host, revealed that when David realized she was going into labor, he left everything and rushed to the hospital.
He got to the delivery room just as she was about to deliver.
The couple's youngest child, Meghan Hope, was born after a labor-induced procedure.
Their first son, Benjamin, was born in February 2005.
They clearly fell in love with the new addition to the family, and the actress and her son referred to the newborn as "cutie pie."
The couple's life has undergone various changes, but even though she tries to balance multiple schedules, she ensures she puts her marriage and family life first.
They also go through intense moments, like there was a time the actress confessed that they argued when she realized he had watched Survivor without her knowing.
She revealed it was vital they watch TV shows together, and her husband always waited for her at home when she got from work so they could watch.
Apart from watching television, they also love traveling and going to concerts together.
Sweeney Left Work To Spend More Time With Her Family
The couple is good at parenting, and the actress revealed they formed a unified front their kids cannot go against.
Sweeney revealed that the activity they enjoyed doing together with their kids was engaging in dance breaks.
This involved everyone letting go of their engagements to come together and dance to music.
They produced some funny dancing videos and uploaded them.
The actress noted it was essential to capture the time so they could use them to blackmail the children once they grew older. In 2014, the actress quit filming Days of Our Lives to spend more time with David and the kids.
Even though she enjoyed working in the show, she had no intention of making it her full-time job.