She was born to her mother, Darlene Slaton, and an anonymous father in their hometown of Dixon, Kentucky.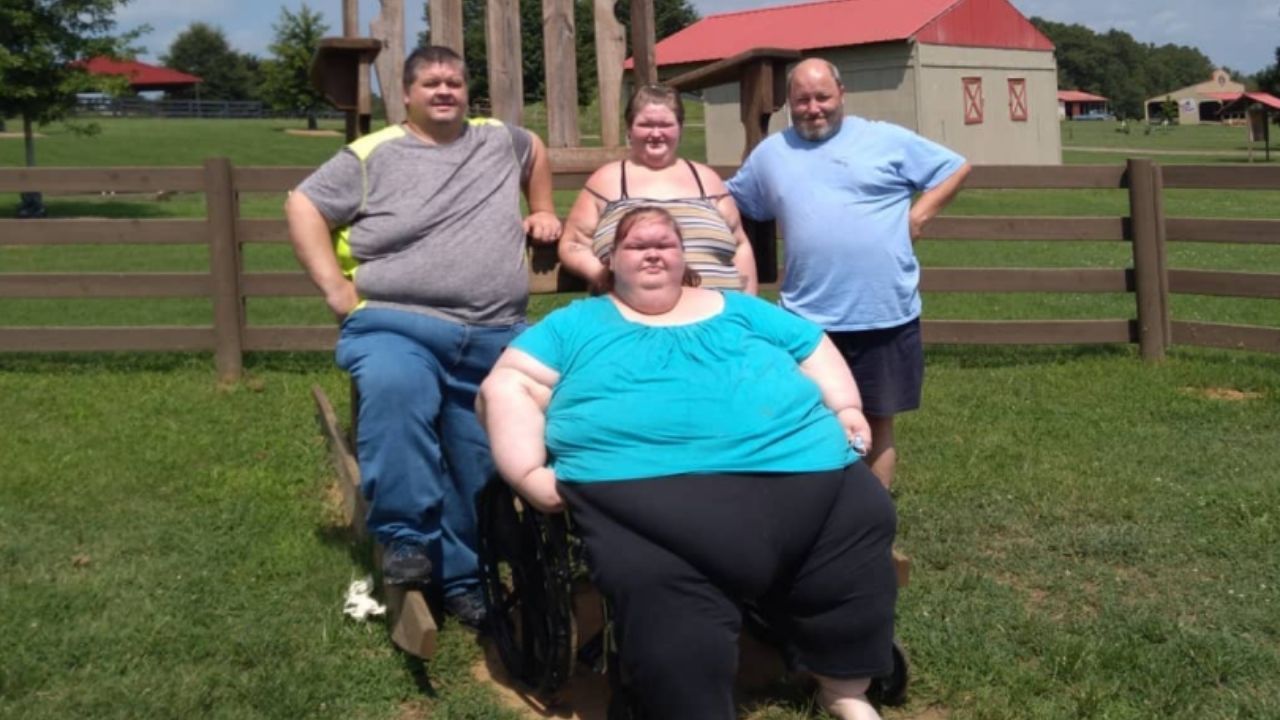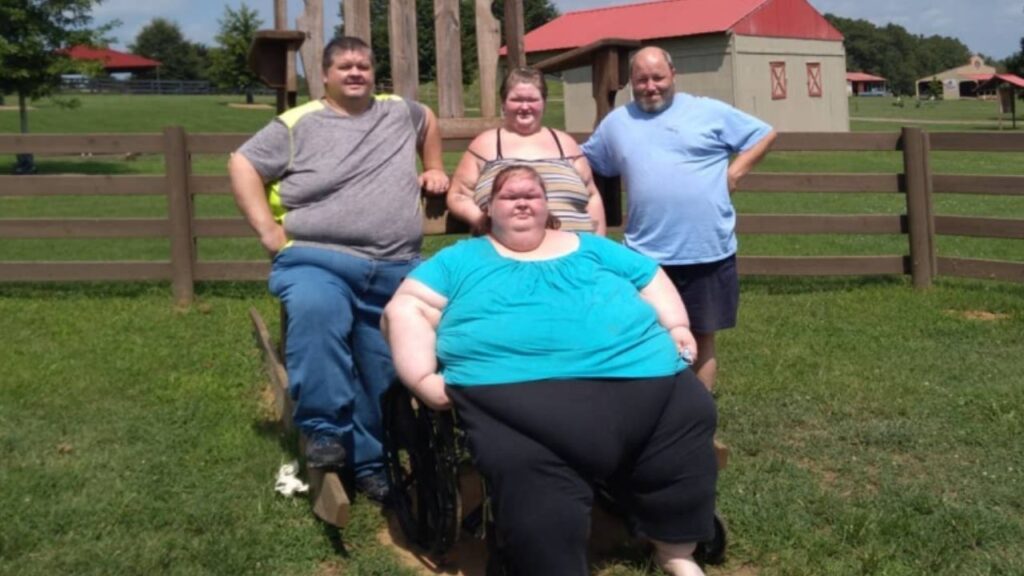 According to the reports, her father had passed away when she was young. However, many of these statements are not backed up with proof, so facts about her father are a bit unclear. Her mother, Darlene, also doesn't seem to have a good relationship with either of her daughters.
Darlene is married to Frank, who also stars in another TLC reality show. However, Frank did pass away quite unexpectedly in the month of early Jan 2021. His age is said to be around 62 years old.
Now Amy is quite famous for being on the 1000-lb show, but her less known sibling is Chris Combs. He was introduced later on in the series and was also struggling with his weight and seeking medical attention.
RELATED STORY

See How Tammy Slaton Looks Now
Thus Amy would have a total of 2 siblings, Tammy and Chris, both of which seemed to struggle with their weight. These Slaton siblings seemed to have hit a few rough points in the show. Still, ever since then, they have reconciled their differences and seem to be quite supportive of each other and their struggles.
Amy and her siblings are said to give more credit to their grandmother than to their actual mother. They believe that their grandmother was the one who raised them.
She says this because Darlene would spend long hours on her job, and the primary child caretaker would be the grandmother. This dynamic made Amy and her siblings quite close to her grandmother.
Her Weight Loss and Surgery
The TLC reality show star of 1000-lb Sisters served to be quite a misleading title as it made many people believe that each of the sisters was indeed 1000-lb. However, this was not the case.
In reality, Amy Salton only weighed around 406 lbs. when the show first started. She now weighs around 290 pounds. This reduction in her weight meant that she could be able to undergo her surgery in season 1.
Amy went through the surgery alone, as her sister Tammy was not able to meet the weight goal. As many people are curious about her height, we'll let us tell you she is just 5 feet 4 inches.
Amy Slaton Net Worth
She earned quite a lot from the show, and no her net worth is a whopping $250 thousand. However, before the show's fame, she was earning through her YouTube channel, which she has created alongside her sister in 2001.
This was where they would post random videos relating to makeup, cooking, or playing with their pets. They didn't stick to one genre and make an array of videos on a multitude of topics.
Their power of makeup video blew up and caused them to get wider recognition and subscriber count. This allowed them to come into the TV producer's eyes, and voila, they landed the show on TLC.
In which they would follow the world-class bariatric surgeon's advice to lose enough weight to be eligible for the surgery.
The Latest News
The TLC's famous star on 1000-lb Sisters Amy Slaton revealed to the world that she was expecting a baby with her husband.
Amy Slaton rose to fame due to her weight when she starred on the famous show "1000-lb Sisters along with her sister Tammy.
They both were a dynamic duo and sparked a higher rating for the show. However, the news of Amy Slaton being pregnant was revealed in the month of early January of 2020.
This news is mixed with happiness and some sadness. As she was advised not to have a baby and at least two years after the gastric bypass to conceive.
However, on the show's 1st March 2021 episode, fans learned that the couple had welcomed a beautiful son by the name of Gage Deon Halterman. This beautiful baby was believed to have arrived through a C-section in the late month of December 2020.
The doctors were very concerned about the wellbeing of the infant and conducted several tests on baby Gage, and came to the conclusion that he suffered from low blood sugar. Even though the baby was small and suffered some low blood sugar, it didn't have to spend any time in NICU.
Since the birth, Amy has kept sharing her bundle of joy, not-stop on her social media. Her Instagram is flooded with pictures of her newborn son (who wouldn't with a son that cute). She has been sharing milestones such as baby Gage teething as well.
Amy believes that her decision to have the baby was indeed a right one and that she would have it any other way. She captions her photos with praise and love for her little one and believes that she falls in love with him every day. Now let's all enjoy Amy growing into the mom she was meant to be while seeing all the updates of the little one and the many more milestones he achieves.
Recently, in 2022 Amy announced that she and her husband Michael are expecting their second child together.