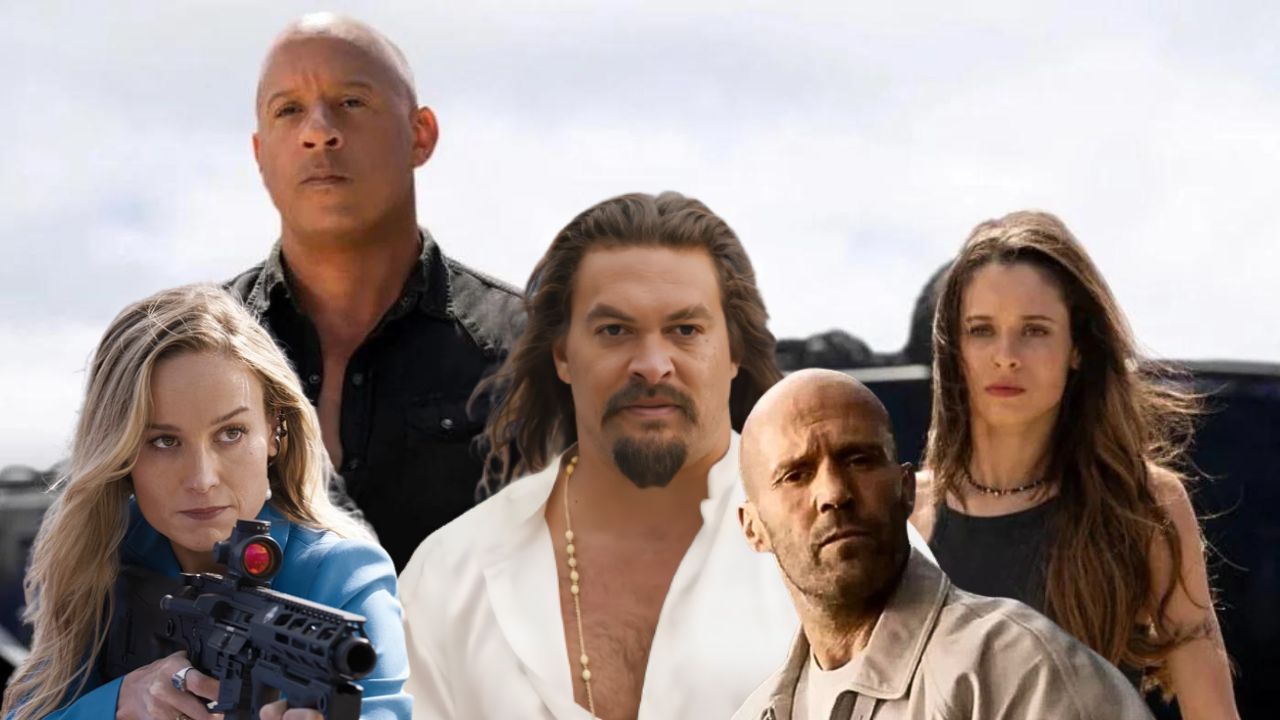 The high-octane action of Fast X is not just on the screen, it's also in the paychecks of its star-studded cast. The latest installment in the Fast and Furious franchise is revving up not only engines but also the actors' bank balances. Let's dive into the dollars and delve into the past to see how far our favorite stars have come.
Vin Diesel, the face of the franchise as Dominic Toretto, is pocketing a cool $20 million this time around. It's a far cry from his earnings in the first movie, showing just how synonymous his name has become with the series.
Jason Statham is back with a bang, and a bigger paycheck of $15 million. His action sequences and snappy one-liners have surely paid off, with his salary seeing a significant bump over the years.
Stepping into the Fast world for the first time, John Cena is making a mark as Dom's brother with $2 million. It's his debut, but given his wrestling fame, he's expected to bring a fresh crowd to the theaters.
Our beloved duo, Tyrese Gibson and Ludacris, are back with their humor and heart, earning $1 million and $600,000 respectively. They've been the backbone of the series, and their paychecks reflect their steady contributions.
Brie Larson is joining the Fast family with a $1 million payout, while Jason Momoa is cruising in with a hefty $5 million. Both bring a new flair and fan base to the franchise, promising to broaden its appeal.
Michelle Rodriguez and Jordana Brewster, the fierce and loyal female leads, are earning $2.5 million and $800,000 respectively. Their journey from the first races to Fast X shows their vital roles in the saga, with their paychecks matching their importance.
How Much Were They Paid Previously?
Vin Diesel's salaries across various Fast & Furious movies have seen a notable increase. For instance, he was paid $2 million for the 2001 movie, which surged to $47 million in 2015 for Furious 7. In recent installations including The Fate of the Furious (2017), F9 (2021), and Fast and Furious 10 (2023), he received $20 million each​.
For "The Expendables 4," Jason Statham was the highest-earning member of the cast, taking home a substantial $25 million, showcasing his draw as an action star​​. For other actors' earnings in specified roles: Jason Momoa earned a reported $14 million for "Aquaman," while Brie Larson was paid $5 million for her role as Captain Marvel in the eponymous movie.
More: Missed Chance in $89M Film Almost Made Brie Larson Quit Hollywood