Looking for Halloween flicks without the fright?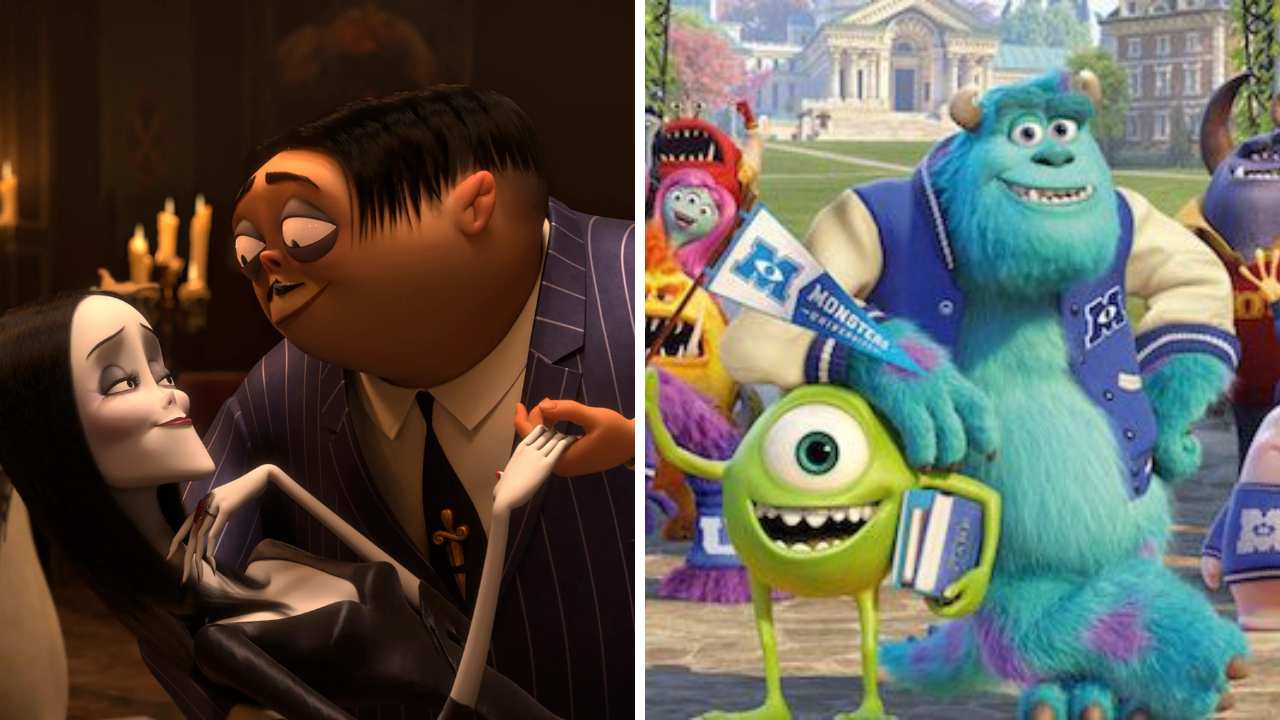 Here's our roundup of 10 feel-good movies that capture the spirit of the season without the spooks. Perfect for family movie nights or anyone who prefers treats over tricks!
Monster Family (2017)
Box Office Earnings: $4.6 million
In this animated film, a family is cursed and turned into monsters after a misunderstanding with a witch. They must embark on an adventure to reverse the curse and rediscover their love for one another.
Frankenweenie (2012)
Box Office Earnings: $81.5 million
Directed by Tim Burton, this is another stop-motion film that tells the story of a boy who brings his pet dog back to life. It's a heartwarming story wrapped in a quirky, Halloween-appropriate package.
Monsters University (2013)
Box Office Earnings: $743.6 million
This Pixar prequel to "Monsters, Inc." follows Mike and Sulley during their days at the University of Fear. While not a Halloween movie per se, its monster theme fits well with the holiday.
The Addams Family (2019)
Box Office Earnings: $203.7 million
This animated take on the classic Addams Family characters is family-friendly and offers a modern twist to the beloved creepy, kooky, mysterious, and spooky family.
ParaNorman (2012)
Box Office Earnings: $107.1 million
This is another stop-motion animated film about a boy who can speak to ghosts. It deals with themes of acceptance and courage, wrapped up in a fun, Halloween-friendly storyline.
Hocus Pocus (1993)
Box Office Earnings: $44.9 million
Although not strictly a 21st-century movie, it's a Halloween classic for all ages that remains popular. The film follows three witch sisters who are resurrected on Halloween night and must be stopped by a group of kids.
Coraline (2009)
Box Office Earnings: $124.6 million
Based on Neil Gaiman's novella, this animated movie is more eerie than scary. It's about a young girl who discovers a parallel world that initially seems better than her real one, but soon turns sinister.
Hotel Transylvania (2012)
Box Office Earnings: $358.4 million
This is a comedy animated film focusing on Dracula as a hotel owner who is planning his daughter Mavis' 118th birthday. However, things take a turn when a human finds the hotel and falls for Mavis.
The Nightmare Before Christmas (1993)
Box Office Earnings: $91.5 million
Again, not a 21st-century film but one that has maintained its relevance and popularity. It's a stop-motion animated movie that tells the story of Jack Skellington, the King of Halloween Town, who stumbles upon Christmas Town and decides to bring Christmas to his home, causing confusion.
Coco (2017)
Box Office Earnings: $807.1 million
While not strictly a Halloween movie, the themes of family and remembrance during the Day of the Dead make this an excellent film for the season. The movie is about a young boy who embarks on a journey to the Land of the Dead to find his great-great-grandfather, a legendary singer.