Emily Wickersham and Wilmer Valderrama shared amazing chemistry on the filming set of the crime TV series called "NCIS".
When the characters on the show share such a great, romantic atmosphere, it often happens that the actors who are portraying the two characters are also romantically connected in real life.
Therefore, it is not strange that a lot of fans thought the same thing was happening between Emily and Wilmer off-screen.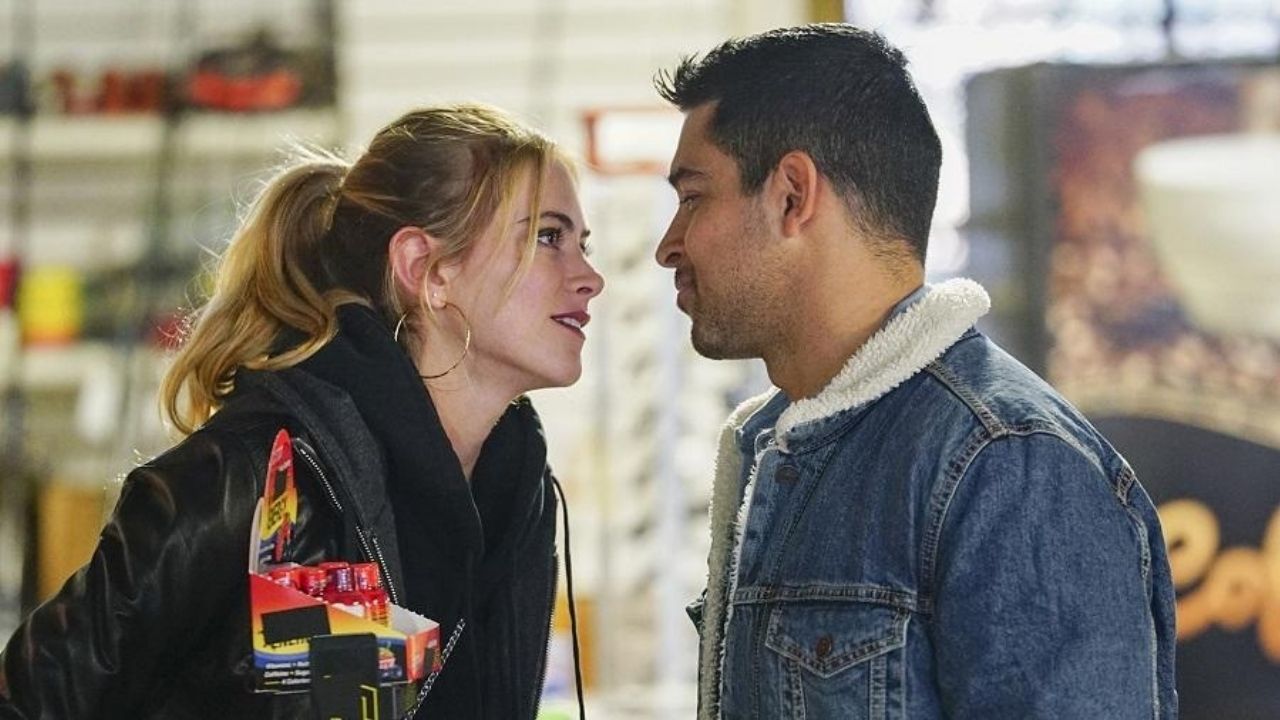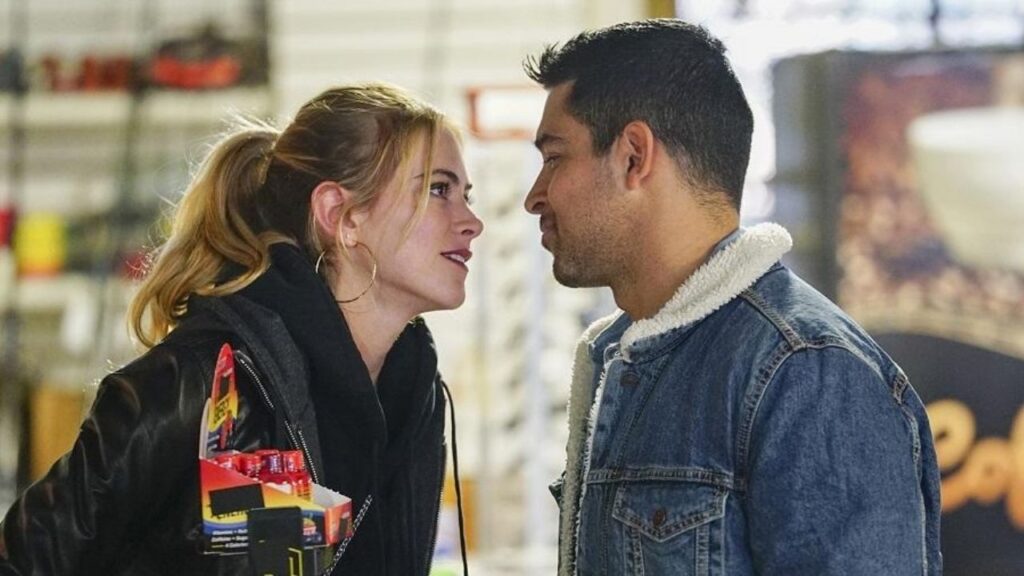 Emily Wickersham is a successful American actress who became widely recognized for her recurring role as Ellie Bishop in the crime TV series "NCIS", whom she portrayed for 8 years in total.
Her debut TV role was in the 2006 TV series called "Late Show with David Letterman", where she shortly appeared as Jules.
In the following years, Emily's amazing energy and charisma brought her several great roles in movies such as "Gardener of Eden", "Mitch Albom's for One More Day", and "Taking Chance", as well as in TV series called "The Sopranos", "The Gamekillers", and "The Bronx Is Burning". 
READ: Sasha Alexander Does not Regret Leaving the Cast of "NCIS"
From 2008 to 2013, Wickersham landed numerous great roles in, mainly in TV series, such as "Trauma", and "Law & Order: Criminal Intent", before joining the cast of NCIS in 2013.
Fans got to experience many ups and downs with Emily's character Ellie Bishop throughout the 172 episodes of "NCIS: Naval Criminal Investigative Service" she had been in.
Much to the fans' disbelief, in May of 2021 Emily announced her departure from the series.
Some of her greatest portrayals include the movies "Remember Me", "I Am Number Four", and "Gone".
Is Emily Wickersham dating her colleague Wilmer Valderrama?
No, it's safe to say the two are not in a relationship.
As a matter of fact, both of them are in serious relationships.
Emily Wickersham announced her pregnancy on July 30th, 2021, and it's wonderful news both for Emily and her long-term partner James Badge Dale.
On the other hand, Valderrama welcomed his first baby with his wife Amanda Pacheco in 2021, so both Emily and Wilmer are in separate, committed relationships.
RECOMMENDED:

Who is Wilmer Valderrama's Wife?
Emily Wickersham and Wilmer Valderrama share sparks as agents Torres and Bishop
The famous pair Bishop (Emily) and Torres (portrayed by Valderrama) have given us many, many hints that their characters are actually in a relationship, but hiding it from the rest of the team.
For example, there have been sweet moments where Ellie fed Torres a piece of chocolate, as well as the moment where she's moving out of her apartment and gives her shirt to Torres.
If we had to choose some best moments of them showing us romantic chemistry on screen, we'd choose the episode "Mona Lisa", episode 18 from the 16th season.
Wilmer Valderrama acting career highlights
Wilmer Valderrama's most iconic role is undoubtedly his portrayal of Fez, the foreign exchange student in Wisconsin in the 90s show called "That 70's show".
Other than this role, his most popular role is the portrayal of Nick Torres, a special agent of the NCIS.