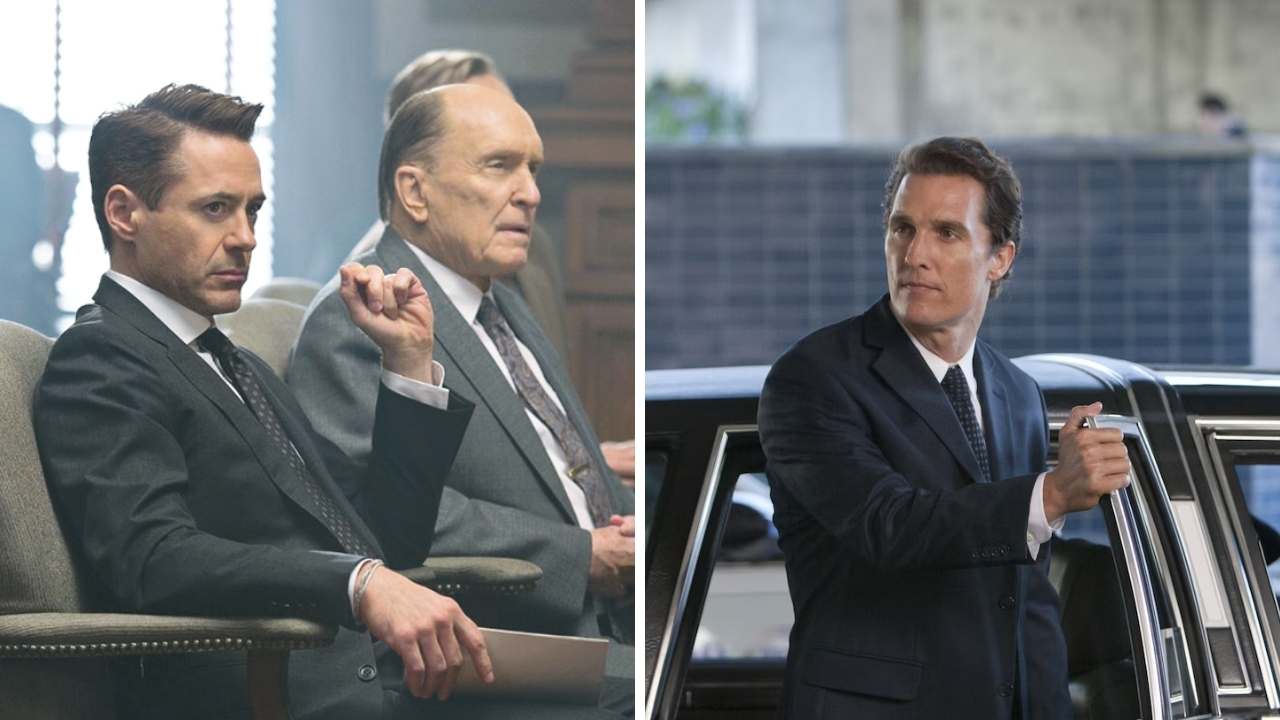 In a world dominated by superhero blockbusters and action thrillers, courtroom dramas still hold a special place in the hearts of audiences. Here's our pick for the best courtroom movies of the 21st century, each one offering a unique blend of drama, tension, and legal intrigue.
"Michael Clayton" (2007)
Box Office: $92.6 million
Starring George Clooney as a "fixer" at a prestigious law firm, "Michael Clayton" tackles the moral dilemmas faced by lawyers involved in high-stakes litigation. The film is renowned for its intense pacing and Clooney's riveting performance, leading it to earn seven Academy Award nominations.
"Fracture" (2007)
Box Office: $91 million
Anthony Hopkins and Ryan Gosling go head-to-head in this gripping drama that revolves around a case of attempted murder. Hopkins plays a man who tries to kill his wife and then engages in a mental battle with a young district attorney, played by Gosling. The film's razor-sharp dialogue and twist-filled plot make it a standout in modern legal cinema.
"The Lincoln Lawyer" (2011)
Box Office: $87.1 million
Starring Matthew McConaughey as a charismatic defense attorney who operates out of his Lincoln Town Car, this film is both an engaging legal thriller and a character study. McConaughey delivers a stellar performance, and the movie itself keeps audiences on the edge of their seats until the final verdict.
"The Judge" (2014)
Box Office: $84.4 million
Robert Downey Jr. stars as a big-city lawyer who returns to his small hometown when his father, played by Robert Duvall, is accused of murder. The film delves into familial relationships while tackling a murder case, adding emotional layers to the courtroom drama. Downey Jr. and Duvall's strong performances carry the narrative through its highs and lows.
"The Insult" (2017)
Box Office: $2.3 million
An international sensation, "The Insult" dives deep into the complexities of the Lebanese legal system and social prejudices. The film focuses on a legal battle that begins with a trivial insult but escalates into a national cause célèbre, examining how personal vendettas can reverberate far beyond the courtroom. It was nominated for the Academy Award for Best Foreign Language Film.
"The Trial of the Chicago 7" (2020)
Box Office: Limited Theatrical Release / Netflix
Written and directed by Aaron Sorkin, this film revisits the infamous 1969 trial of seven defendants charged by the federal government with conspiracy and incitement to riot. With a stellar ensemble cast and Sorkin's signature razor-sharp dialogue, the film resonates as both a historical retelling and a commentary on current events.
"Just Mercy" (2019)
Box Office: $50.4 million
Based on a true story, "Just Mercy" stars Michael B. Jordan as a young lawyer fighting for the exoneration of a man wrongfully convicted of murder. The film addresses racial injustice and systemic problems in the U.S. legal system, with standout performances from both Jordan and Jamie Foxx, who plays the accused man.