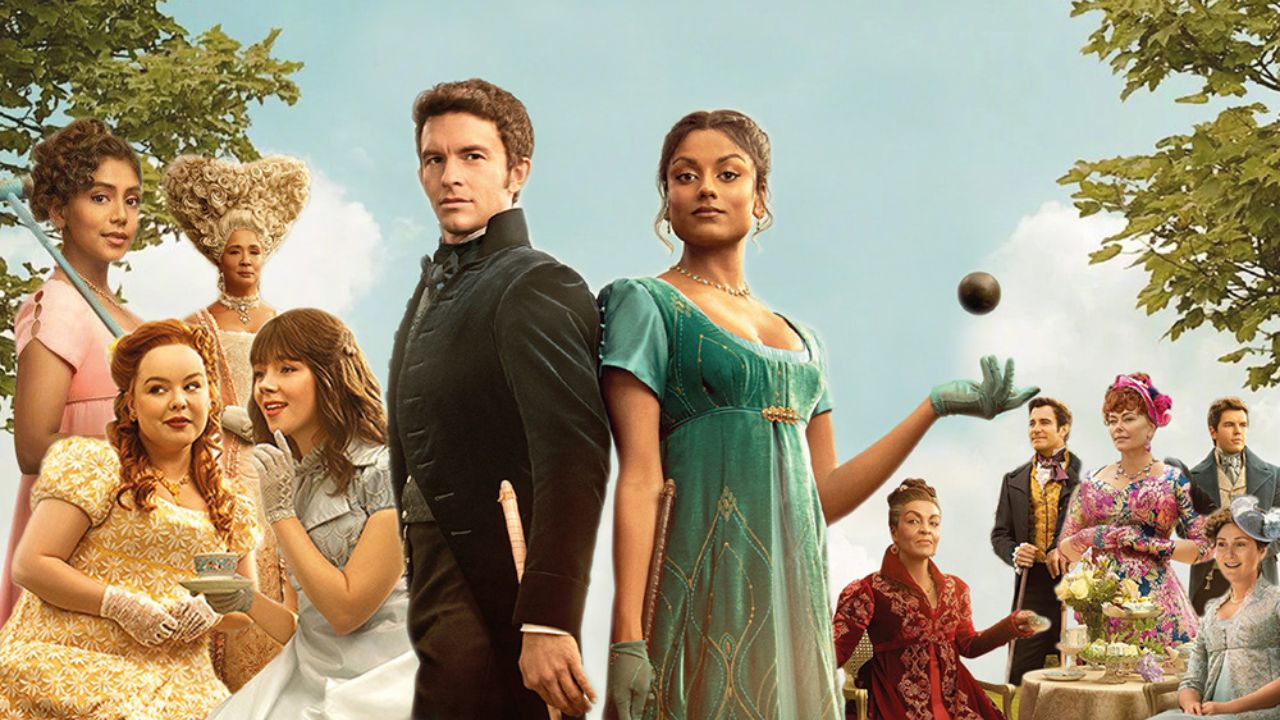 The popular Netflix series Bridgerton has captured the hearts of viewers worldwide, but recent social media activity suggests that there might be some behind-the-scenes drama unfolding among the cast. Several cast members have unfollowed Bridgerton and Shondaland official accounts, as well as fellow cast members, leading to speculation about the reasons for these actions.
Phoebe Dynevor, who played Daphne Bridgerton, unfollowed both the Bridgerton and Shondaland accounts last year, and now it's confirmed that she will not be in Season 3 or beyond.
Bessie Carter, who portrayed Prudence Featherington, also unfollowed Shondaland and the official Bridgerton account, as well as some fellow cast members. Interestingly, she still follows the actors who are primarily theatre actors, suggesting that she might be moving on from the show.
Charithra Chandran, who joined the cast in Season 2, unfollowed show creator Shonda Rhimes, Bridgerton, and even an account associated with a project she was cast in and produced by Shonda. The reason for this remains unknown.
Nicola Coughlan, who plays Penelope Featherington, also seems to be involved in the social media drama. She unfollowed Bessie Carter and deleted hundreds of her own posts. Some fans believe that her involvement in her fellow cast members being harassed might have contributed to the tension. Nicola has been accused of fueling rumors about Rege-Jean Page, leading to people believing he is a diva with a huge ego.
While the reasons behind these social media actions are not clear, the speculation continues to grow. It could be due to personal drama, professional disagreements, or simply the actors moving on after their time on the show.
My Thoughts on the Bridgerton Drama and How the Fandom Plays a Role
Well, I've been thinking about how the show's fans might have influenced all that. Bridgerton was bound to be a hit since it's a Shondaland production, but it became even bigger because it dropped during quarantine. I've read the books, watched the series, and even chatted with people on the subreddit, and honestly, the fandom can be super dramatic and toxic for a show that's supposed to be just a fun escape.
When Season 2 rolled around, a lot of people were pretty upset about the main love interests getting pushed aside for other characters and storylines. I've gotta say, even if it wasn't intentional, it all looked kinda bad, especially with the promotion. It would've been awesome to see a South Asian actress like Simone Ashley get the spotlight as a romantic lead. But, Bridgerton fans can get pretty intense, and they've straight-up harassed some of the cast members over Season 2 drama, storyline changes, and other stuff. I mean, Charithra Chandran got slammed for something that wasn't even her fault.
It makes you wonder if some of the actors just wanted to get away from the fans. You'd think Bridgerton fans would be chill, but they're not—they can be super nasty. They're obsessed with character relationships and straight-up bully the actors for decisions that aren't even up to them. I've seen so much hate thrown at Nicole Coughlan, Luke Newton, and Simone Ashley online. Some fans were even hoping Rege-Jean Page's career would tank.
At the end of the day, it's not shocking if some of the cast left the show with a bad taste in their mouths.