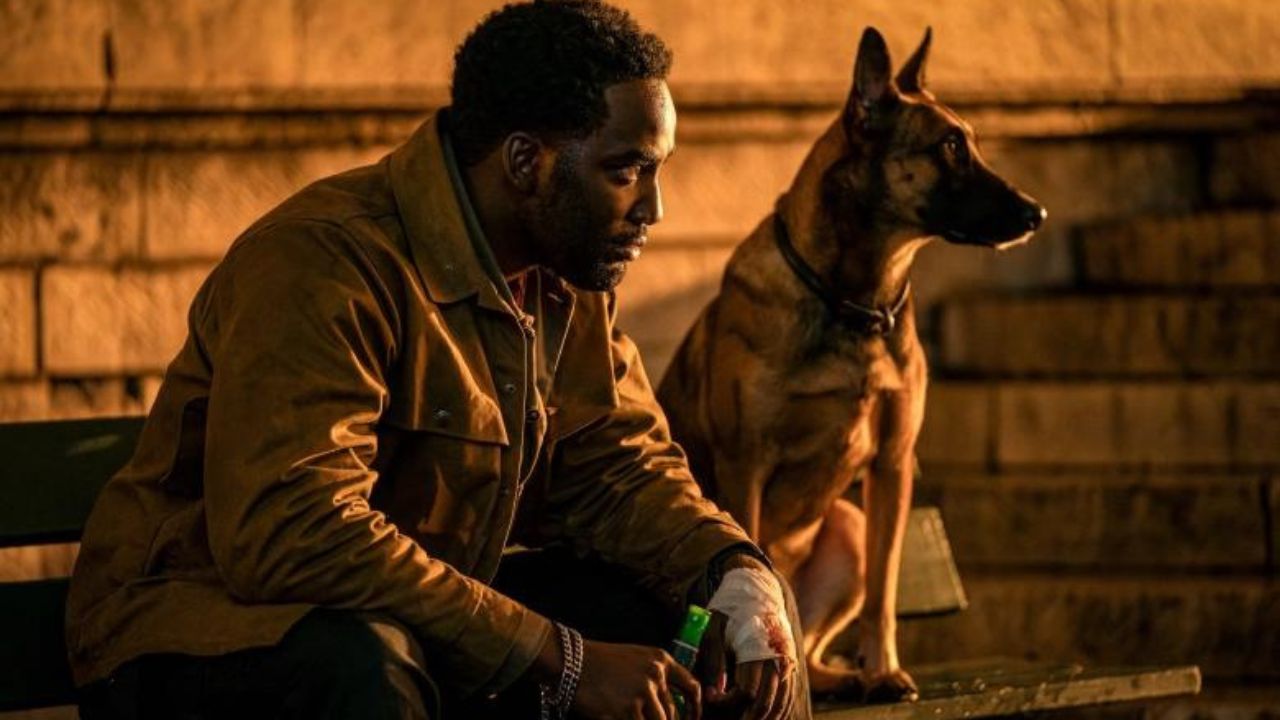 In a recent interview with Vulture, the charismatic Shamier Anderson revealed his exhilaration and fearlessness when it came to joining the iconic John Wick franchise.
The Canadian actor, known for his role in Wynonna Earp, couldn't contain his excitement upon reading the script for John Wick: Chapter 4. Anderson admitted, "I think that's the fastest I've ever read a script," and wasted no time in reaching out to director Chad Stahelski to express his enthusiasm. Within 48 hours, Anderson found himself on a plane, ready to dive headfirst into the world of high-octane action.
While some might be intimidated by the prospect of joining such a beloved and intense franchise, Anderson saw it as an opportunity to showcase his skills and spread his wings. "To be physical, to do martial arts, to be in an action movie, this was fertile ground for me to show my stuff and spread my wings," he explained confidently. It seems like he was built for this!
See: Liam Neeson Turned Down James Bond Due to Wife's Unyielding Condition: 'Marry Me, But Forget About 007'
Anderson's path to John Wick was paved by his standout performance in Netflix's MMA drama, Bruised, which caught the attention of director Chad Stahelski. When Stahelski needed someone to play "the Tracker," Anderson became the obvious choice. The Tracker, a man of few words, manages to locate John Wick no matter where he hides, accompanied by his trusty and lethal canine companion.
The Tracker quickly became a fan favorite, with audiences captivated by his intriguing persona and his undeniable chemistry with Keanu Reeves' John Wick. Fans are already clamoring for a spinoff centered around the Tracker, and Anderson shares their enthusiasm. With the fourth installment of John Wick receiving rave reviews and dominating the box office, the actor dreams of his own spinoff, and who can blame him?
In the interview, Anderson also discussed his experience watching John Wick: Chapter 4 with an audience. He described the surreal feeling of being a part of such an iconic franchise and admitted to getting butterflies despite his extensive acting career.
He even surprised a theater full of viewers by showing up at a screening, incognito with his hat pulled low, to witness the audience's reaction firsthand. It sounds like the response was electric, with fans losing their minds over his character.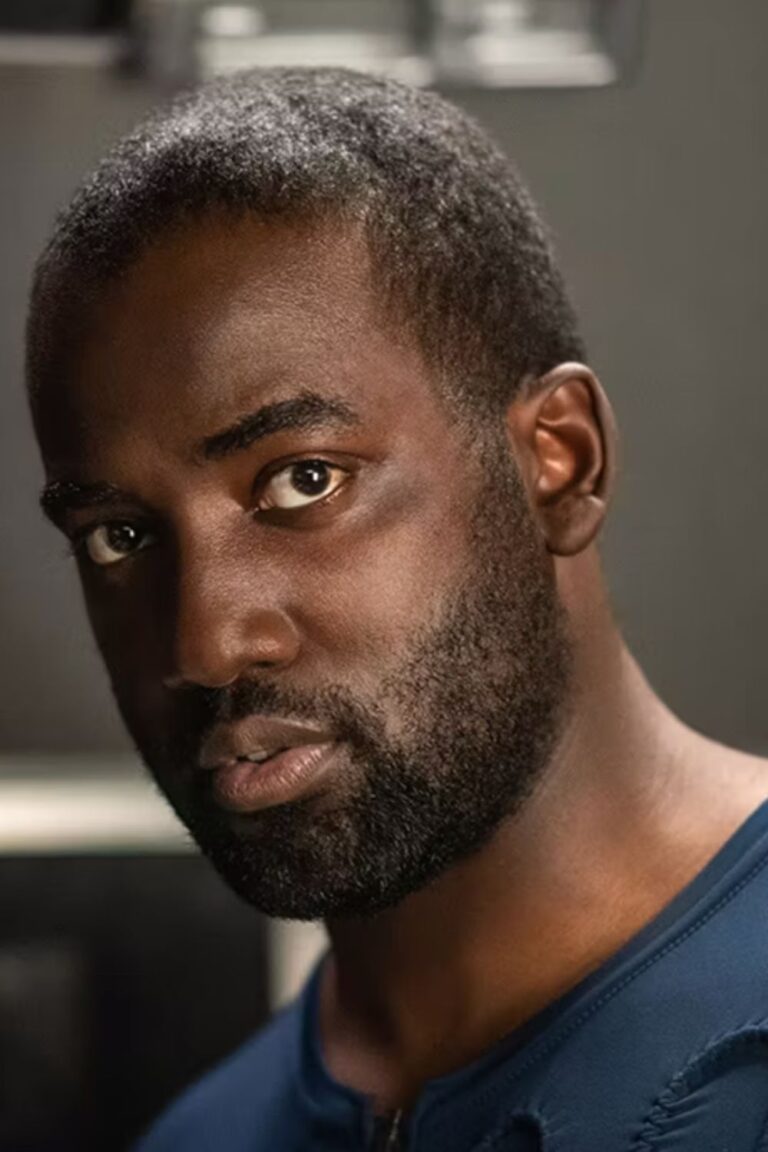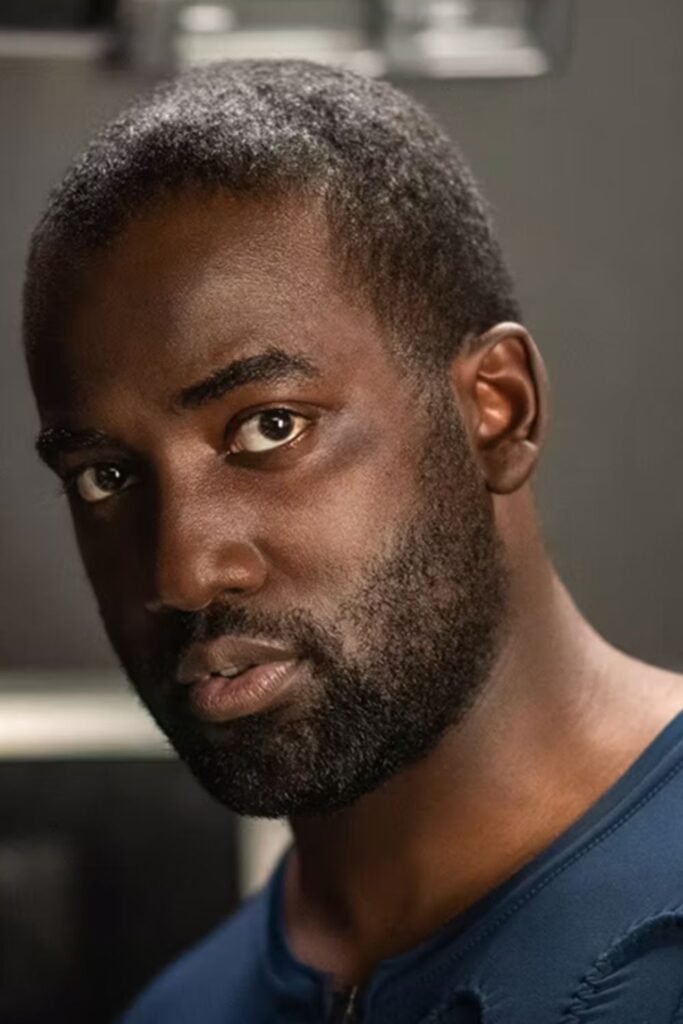 When asked about his initial reaction upon learning of the possibility of joining the John Wick franchise, Anderson recounted the serendipitous encounter with director Chad Stahelski.
It all started with a chance meeting on a previous set, which led to Stahelski remembering Anderson's talent and reaching out to offer him the role. Anderson's immediate response? "Listen, you had me at John Wick 4." Who could resist such an enticing opportunity?
It's interesting to note that Anderson played a non-physical role as a promoter in Halle Berry's Bruised, making his transformation into the physically demanding Tracker all the more impressive. Anderson commended Stahelski's vision and willingness to take a risk by casting him in such a dynamic role.
More:
As Anderson delved into his character's backstory, he found himself exploring the motivations and relatability of the Tracker. He wanted to infuse depth into the character, even though the film doesn't explicitly reveal much about him. Anderson drew inspiration from the Joker and aimed to create a past and motivations for the Tracker that audiences could feel and relate to.
Anderson's admiration for his co-star, Donnie Yen, shines through as he describes witnessing the epic fight scenes between Yen and Reeves. It's as if he was on the court with Kobe Bryant during his 81-point game, a true master class in action.
Anderson cherished the opportunity to work with legendary figures in the action genre, likening it to being in the presence of LeBron, Kobe, and Jordan all at once.
He expressed his gratitude for Yen's talent and the chance to have personal conversations about Wing Chun kung fu, a martial arts style they both practice. Beyond the movie, Anderson commended Yen's character and shared his appreciation for the wisdom and guidance the veteran actor provided.
When it comes to the physical demands of the film, Anderson, who has a background in fighting and martial arts, didn't let the scale of John Wick intimidate him. Instead, he saw it as an opportunity to learn from the best of the best.
He enthusiastically described the incredible training sessions in various locations around the world, where he was surrounded by an army of talented stunt performers and martial artists.
The little boy inside him, fueled by his love for action movies, reveled in the experience of improving his skills and immersing himself in the dynamic action sequences. And once filming wrapped, he indulged in some well-deserved cheeseburgers and pizza to celebrate his hard work.
Of course, the Tracker's loyal canine companions also played a crucial role in the film. Anderson shared his behind-the-scenes experiences working with the highly trained Belgian Malinois dogs.
Each dog had its own unique set of skills, and Anderson had the privilege of bonding with them and learning their individual personalities. He took the responsibility seriously, even playing the Toy Story soundtrack and "You've Got a Friend in Me" to create a bond and capture the essence of their on-screen relationship.
The genuine connection he formed with the dogs made the experience feel alive and added an extra layer of authenticity to his performance.
One of the standout moments in the film is the epic final fight sequence on the stairs. Anderson confessed that filming this intense scene was a challenging and ambitious endeavor that took weeks to complete.
He acknowledged the dedication of the stunt team and their relentless pursuit of perfection. While he was spared some of the brutalities endured by the stunt performers, he couldn't help but chuckle at the moment when John Wick reaches the top, only to be kicked all the way back down. It's those unexpected twists and turns that make the action sequences so thrilling.
As the interview wrapped up, Anderson playfully entertained the idea of potential antagonists in future installments of the franchise. He envisioned Liam Neeson, Denzel Washington, and even Meryl Streep stepping into the shoes of formidable adversaries for John Wick.
Read: Is John W Creasy a Real Person? Is 'Man on fire' a True Story?
The thought of going head-to-head with acting powerhouses like Neeson, Washington, or Streep left Anderson excited about the possibilities.
Shamier Anderson's journey into the world of John Wick has been a whirlwind of adrenaline and opportunity. With his charismatic presence, versatile skills, and genuine passion for the action genre, he has captured the hearts of both audiences and the franchise's creators alike.
As fans continue to rally for a Tracker spinoff, who knows what the future holds for Anderson and his captivating character? For now, we can revel in his exhilarating performance and eagerly await his next thrilling on-screen endeavor.