'Rust' Resumes Production with Strict Safety Measures. Alec Baldwin Returns to Set.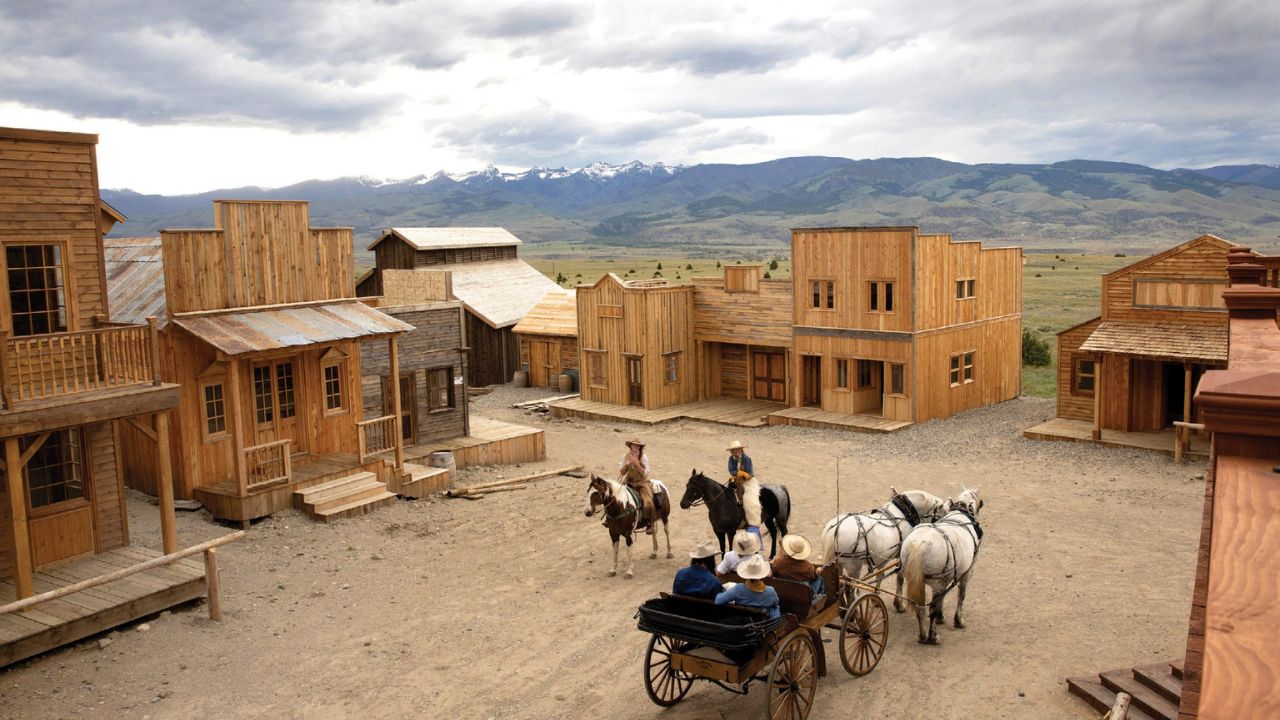 A year and a half after the tragic on-set shooting that took the life of cinematographer Halyna Hutchins, production for the film "Rust" has officially resumed in Montana. Amid ongoing investigations and legal proceedings, star Alec Baldwin has returned to the set after involuntary manslaughter charges against him were dropped last week.
The New York Times' Julia Jacobs, who visited the movie's set on Yellowstone Film Ranch, reports that the production is leaving no room for risk with new stringent safety measures in place. "I've said it, and I'm going to say it every single time: There are no weapons on set," first assistant director Gerard DiNardi assured the crew. In place of real weapons, a range of facsimiles, from rubber to replicas, are being used.
READ ALSO: Clint Eastwood and John Wayne Never Worked Together Because Wayne Hated Eastwood's Much Darker Takes On The Old West
This new approach to on-set safety comes in the wake of the October 2021 incident that also injured director Joel Souza, who has since returned to the film. While charges against Baldwin have been dropped for the time being, special prosecutors have emphasized that the investigation remains active and ongoing, with the potential for charges to be refiled against the actor.
Baldwin's return to the set of "Rust" marks a significant step forward for the film's production. Sharing his return on Instagram, Baldwin posted, "Now outside of Bozeman to complete RUST. Montana is stunning." Production is slated to wrap by the end of May, according to Melina Spadone, a lawyer for Rust Movie Productions.
Another significant development is the involvement of Hutchins' widower, Matthew Hutchins, who has become an executive producer on the movie. This decision is part of a settlement reached with the production to resolve a wrongful death suit. Additionally, a documentary focusing on the life and work of the late cinematographer is also in the works.
Safety remains the top priority for the resumed production, with both the Directors Guild of America and SAG-AFTRA insisting on extensive additional safety requirements. These include the presence of dedicated safety personnel to assess risk and regular visits from union field representatives. As a crucial part of these precautions, live ammunition and weapons capable of firing ammunition of any kind are strictly prohibited on set.
Baldwin's return to Montana for shooting coincided with prosecutors formally dropping involuntary manslaughter charges against him over Hutchins' death. However, the special prosecutors have clarified that charges could potentially be refiled, contingent on further investigation and forensic analysis.
Meanwhile, a preliminary hearing for armorer Hannah Gutierrez-Reed, who was responsible for loading the gun that Baldwin was holding when it discharged, has been postponed to August 9 to allow prosecutors to subpoena additional witnesses.
In the face of tragedy and ongoing legal proceedings, "Rust" has resumed production with a focus on safety and a dedication to honoring the memory of Halyna Hutchins. As the film moves forward, Patrick Scott McDermott has been announced to play the role of Lucas Hollister, adding another layer to the narrative of this troubled production.