Film diehards acknowledge the roles of John Wayne and Clint Eastwood in the industry.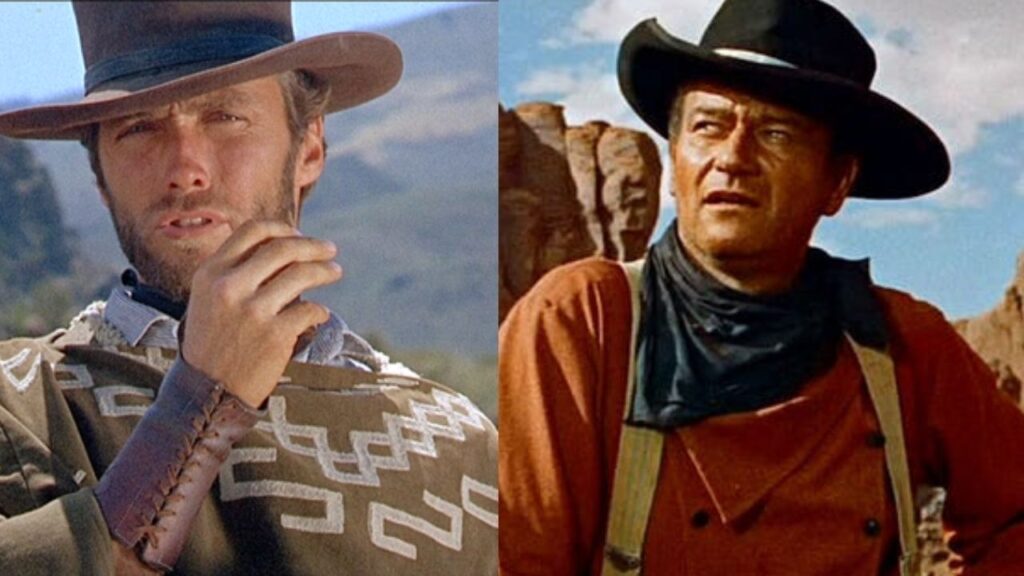 You have to agree that the two are legends in the history of Western movies.
Wayne and Eastwood's clout gets you thinking, "Did they work together?" And if so, "What project did they work on together?" 
See: Clint Eastwood Houses: A Look Inside Actors' Extensive Real Estate Portfolio
Did John Wayne and Clint Eastwood have the Opportunity to Work Together?
Wayne and Eastwood almost worked together in the 1970s. You must be wondering why they "almost" worked together. Well, here's why the duo fell out, extinguishing any possibility of a Wayne-Eastwood production.
The fall-out was outrageous. It was quite comical, you see. Eastwood optioned The Hostiles to Wayne and asked that they partner to make the film. Wayne's reaction was absurd.
The Hostiles script talked of a gambler who wins half the property of an older man. You see, Eastwood wanted to play the gambler, leaving Wayne to the lesser role.
Maybe this ticked Wayne off because he turned down Eastwood's pitch, not once but twice!
Now you'd think that they'd call this spat subsided, right?
Wrong! Eastwood pitched the film again, this time sending a copy of the script to Wayne. To his dismay, Wayne wrote him a letter. Imagine that! Couldn't he decline less officially?
In what you'd call a "heart-to-heart," Wayne berated Eastwood's work. This reduced the possibility of a team-up to work together.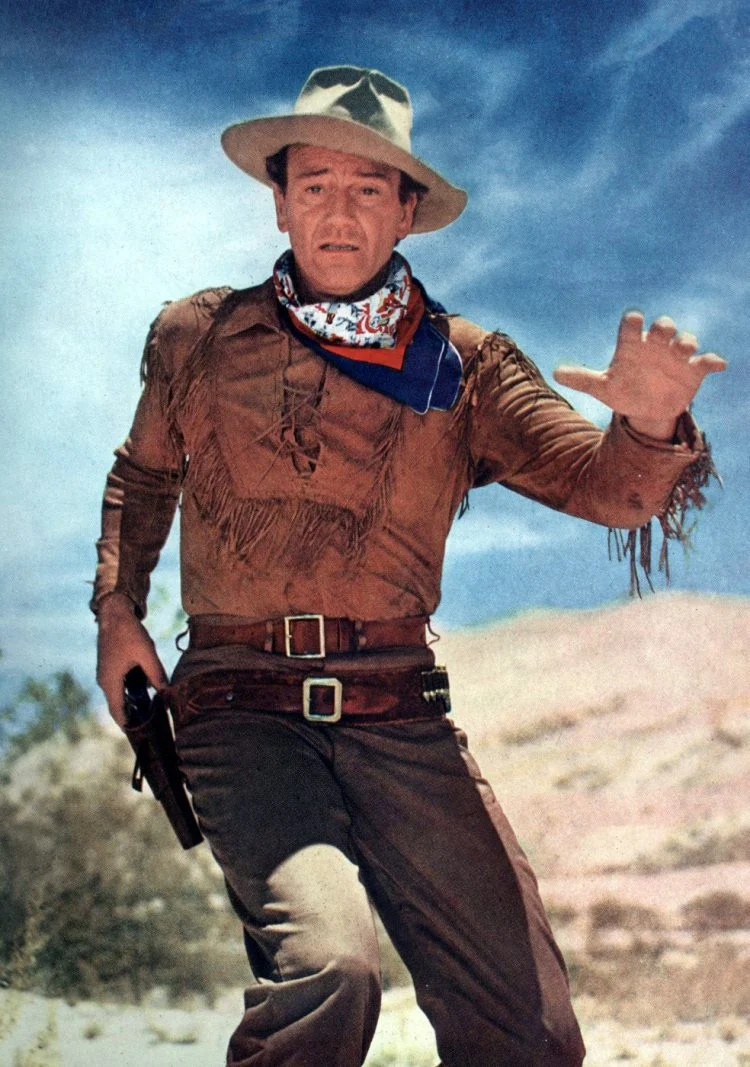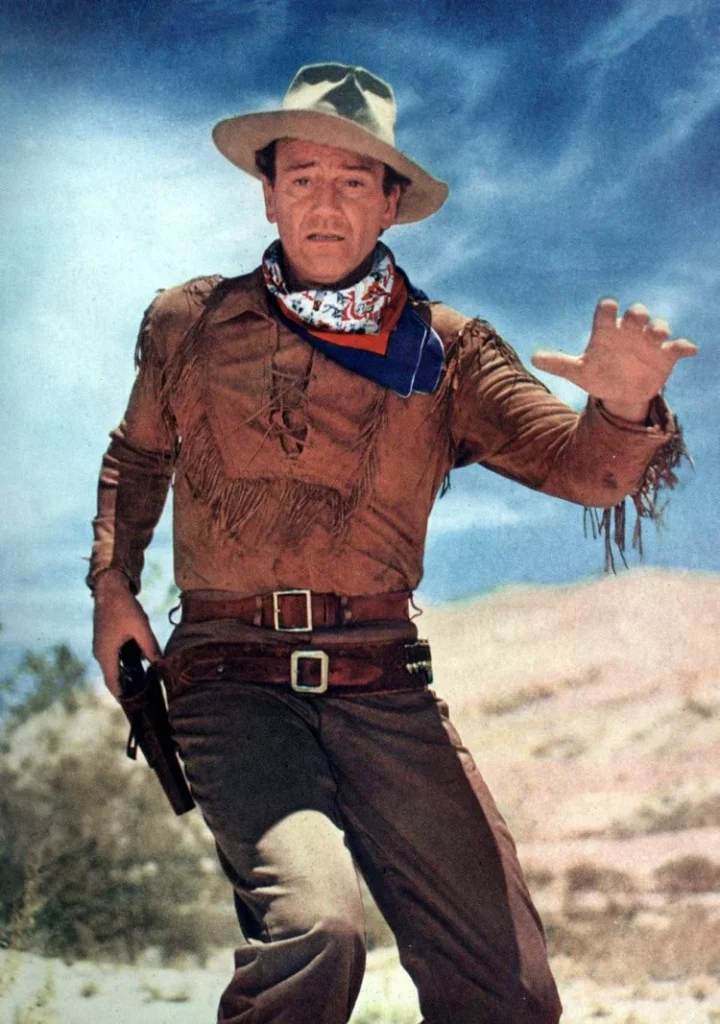 What were the contents of John Wayne's letter to Clint Eastwood?
You might be wondering what led to the altercation between the two. Was it jealousy? Pride perhaps? Or was it that Wayne did not like Eastwood?
Sit tight for the saucy details.
From the onset, it was clear that Wayne was no Eastwood fan. "Why?" You would wonder. It turns out Wayne abhorred Eastwood's High Plains Drifter. Want to know why? Well, here goes.
Have you heard about Wayne's conservatism? Now Eastwood's High Plains Drifter violated what Wayne held dear.
According to Wayne, Eastwood's film was "evil" and portrayed the Westerns badly.
In the letter Wayne wrote Eastwood, he did not hold back. He gave Eastwood a piece of his mind and criticized him for his approach to film.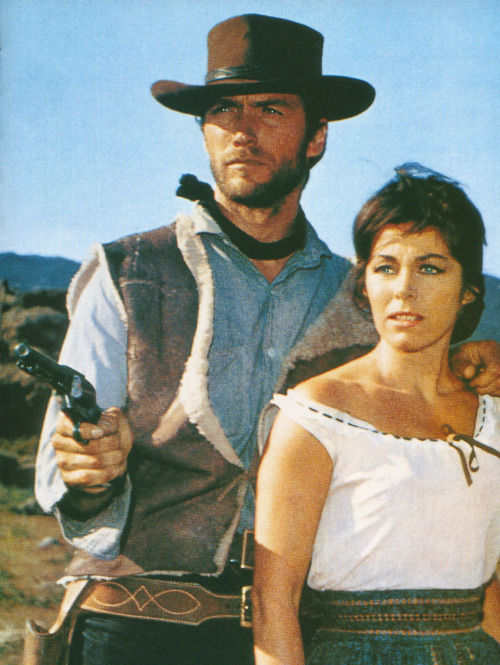 Why Did Clint Eastwood's High Plains Drifter Anger John Wayne? 
From what Wayne claimed (Eastwood portrayed the Old West as cruel), there is some hint of jealousy in their spat.
In fact, it is evident in the letter Wayne wrote to Eastwood.
Wayne hated Eastwood's approach in High Plains Drifter since it wasn't the same as his. Wayne thought that Eastwood should produce more uplifting films.
So you see, folks, differences in ideology can be detrimental to professional relationships.
Wayne and Eastwood, in their eternal greatness, failed to make a movie together.
You have heard of several reasons that might have led to their impasse.
At this point, I will let you be the judge. Was it jealousy or ideological differences?