Staying active in the acting industry after you reach a certain age is tough in Hollywood. You might go into early retirement, decide to spend time with your family, or your love for acting simply fades off after a while. 
Whatever the reason is, it's very common nowadays to see actors who were once big-shots in Hollywood to simply disappear from the public eye.
One of those actors is certainly Greg Kinnear.
So what happened to Greg and what is he doing nowadays?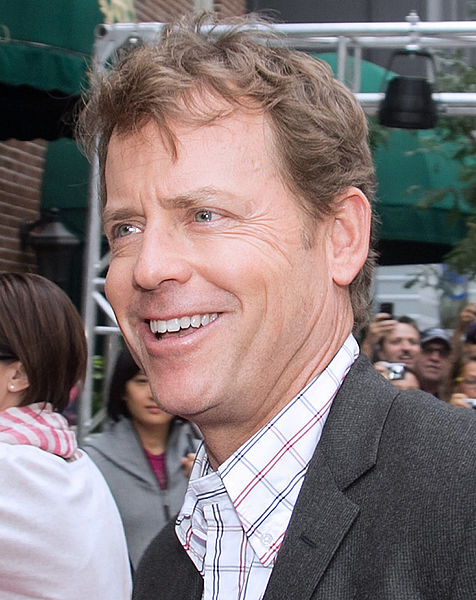 Gregory Buck Kinnear is an American actor, producer, and television personality, born in 1963 in Logansport (Indiana). Greg was born as the youngest brother of three and is of Scottish descent.
His parents never had any constant work so Greg moved cities frequently. He attended and finished a private high school in Greece and later returned to the US for University education.
Greg studied at the University of Arizona where he received a degree in broadcast journalism.
When he studied in Greece, he discovered his passion for hosting radio shows. He had his own radio show called "School Daze with Greg Kinnear."
Kinnear became popular as the first host of "Talk Soup," which he hosted till 1995. He left the popular show back for the NBC late-night talk show "Later with Greg Kinnear."
His film career started with "Blankman," an American superhero comedy parody filmed in 1994. Not long after, Kinnear landed a significant role as David Larrabee in Sydney Pollack's remake of the 1954 classic "Sabrina."
As we could see his face more and more on television, Kinnear's career began to thrive. He landed roles in movies such as "Dear God," "As Good as it Gets," in which he received a nomination for the Academy Award for Best Supporting Actor, "A Smile like Yours," "Someone Like You," and so on.
One of his most interesting projects is the 2002 film "Auto Focus," the story followed the life and murder of actor Bob Crane.
Greg had worked with some huge names back in the day, including the famous actor Pierce Brosnan in the black comedy "The Matador."
Kinnear had the honour of playing a significant part in the Oscar-winning comedy-drama "Little Miss Sunshine," where he co-starred with Steve Carell.
His other projects include "The Last Song" where he plays the estranged father of Miley Cyrus' character and the miniseries "The Kennedys," where he portrayed John F. Kennedy.
What is Greg doing nowadays?
As he started getting older, Greg didn't really land many more significant roles as he once did, it was mostly side characters from then on.
Greg has been married for more than two decades and his 23rd anniversary is just around the corner. He also has three children, all girls, and as we can see from their social media pages, the family is quite tight in their household.
While Kinnear didn't go into early retirement, he doesn't do as nearly as many movies as he did. Some of his recent projects include "Misbehaviour", a drama movie from 2020 and "Crisis" in 2021.
Although, we still get to see Greg do interviews from time to time. Everyone says that he was a huge charmer back in the day and apparently still is. There are always some funny stories to hear and fans have always appreciated the positive vibe Greg was able to pass on around.